E-commerce delivery
with Stuart
Power your online stores with on-demand deliveries
E-commerce
Millions of computers delivered
with Stuart
With the internet quickly becoming the go-to destination for consumers to make their purchases and delivery playing an active role in e-shops' relevance, Stuart is the one platform that will help you power all your last-mile operations and impress your customers. Power your business with flexible, convenient and precise deliveries starting today.
The perfect delivery
solution for your
e-shop
We start where your inventory sits
Our highly trained independent couriers are equipped with top of the range bags
Advanced notifications & live tracking
Keep your clients updated at all times from pickup to dropoff
Last-mile for the now economy
Same-day or next-day delivery, instant returns & concierge services
Full control handed over to clients
Shoppers can trigger deliveries from urban hubs, on-demand, and track it all via a simple SMS
White label API solution in your e-shop
Scale your deliveries while owning your entire customer journey and client relationship
How can we work together ?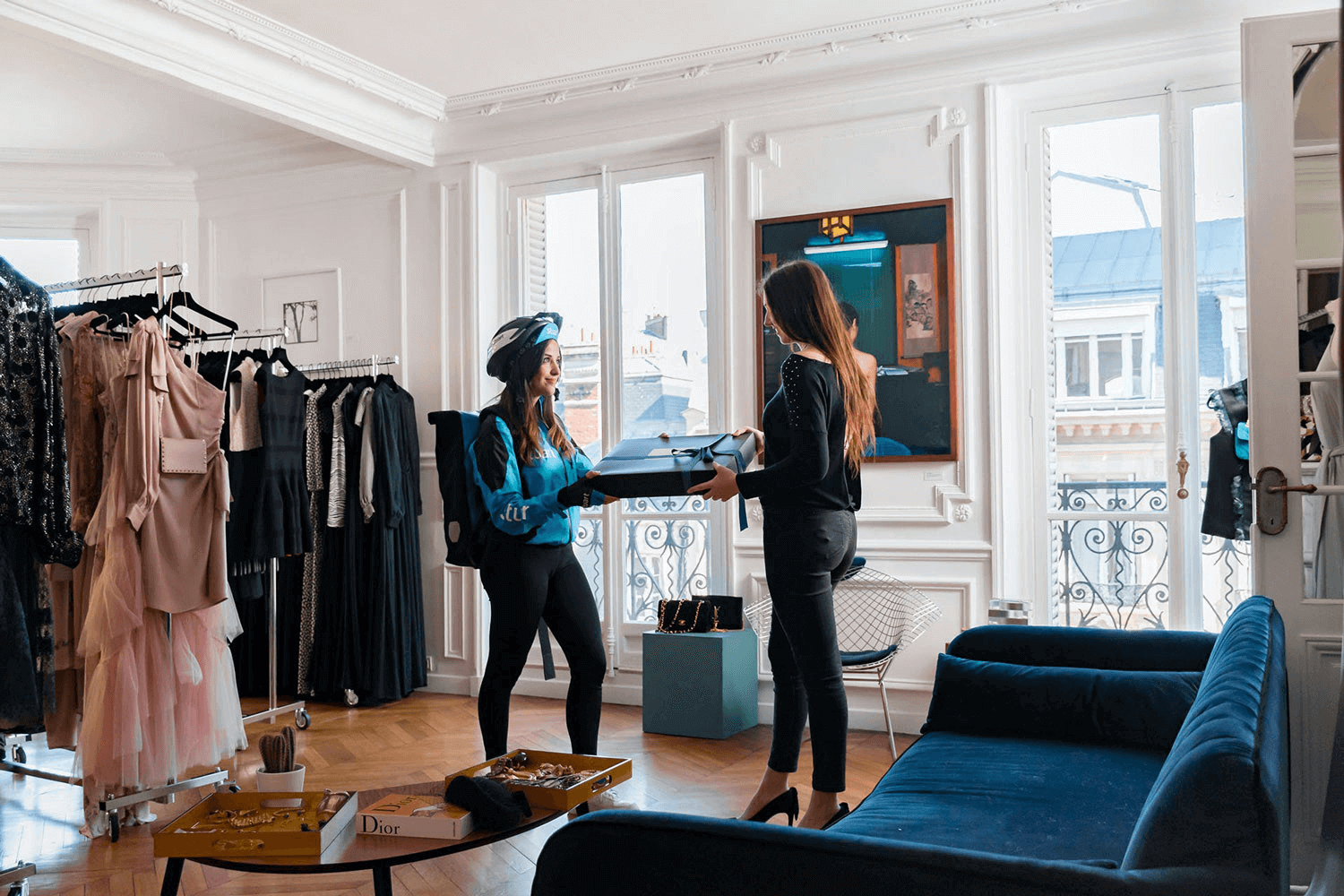 Say hello to innovative delivery
With 8 in 10 EU consumers asking for same-day delivery, with one-hour delivery windows and with advanced tracking capabilities, e-commerce pure players must embrace the change and offer high value last-mile services in parallel of traditional delivery options. Embark on a ride with Stuart to offer same-day or next-day deliveries to all your customers or build innovative journeys such as instant returns.
Provide same-day or next-day "on-demand" deliveries
Relying on our urban hub and parcel shop network, your full product range is now available on-demand, same-day or next-day, and can be scheduled within 30 minute time slots.
On-demand, 30' slot nationwide
Slot booking via SMS in 2 clicks
Real-time tracking along the way
White labelled fully customisable return portal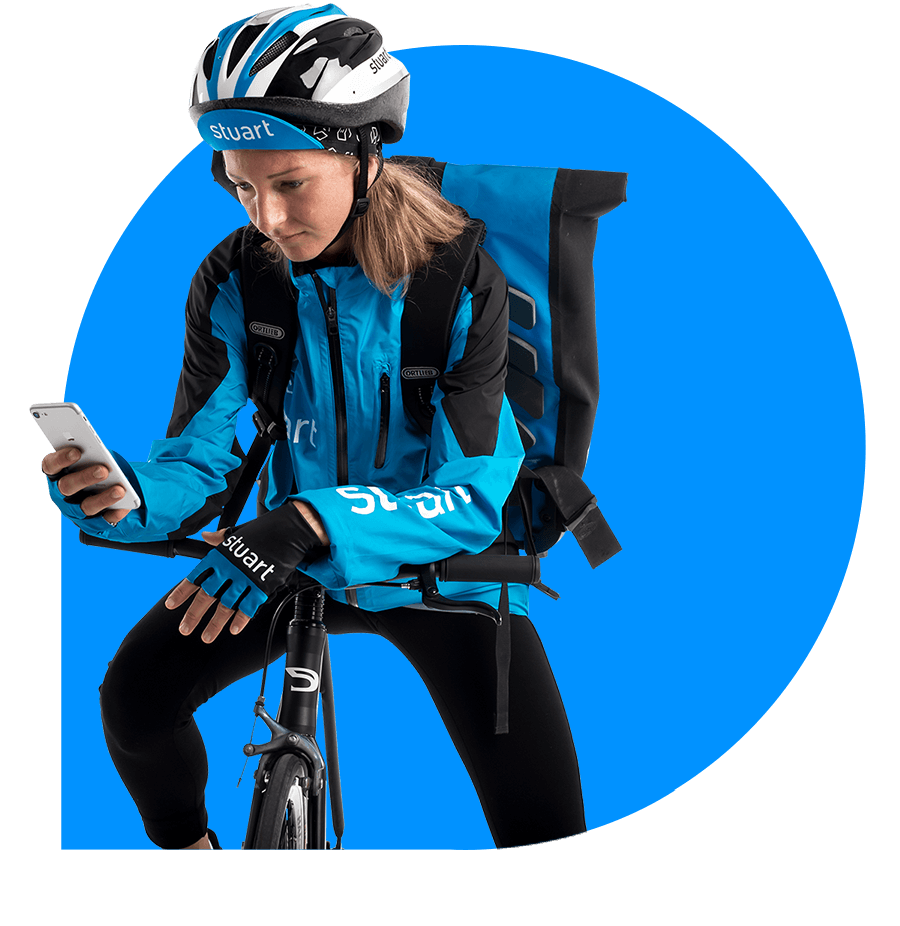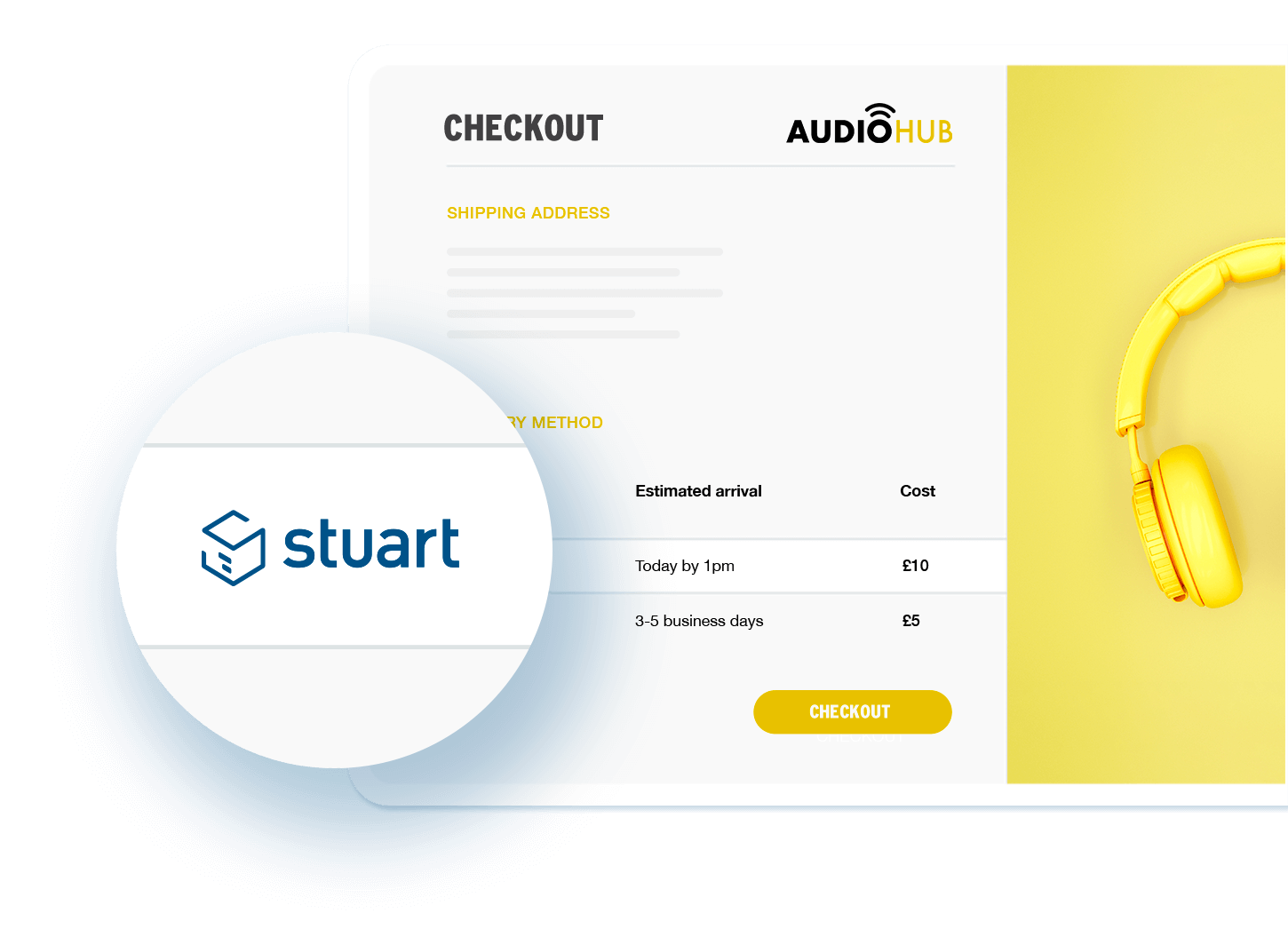 Create a premium delivery journey by integrating Stuart's e-commerce API in your e-shop:
Express or scheduled delivery
Automatic request of the nearest driver upon order
Stack up to 8 orders to improve pricing and efficiency
Order injection capabilities thanks to geofencing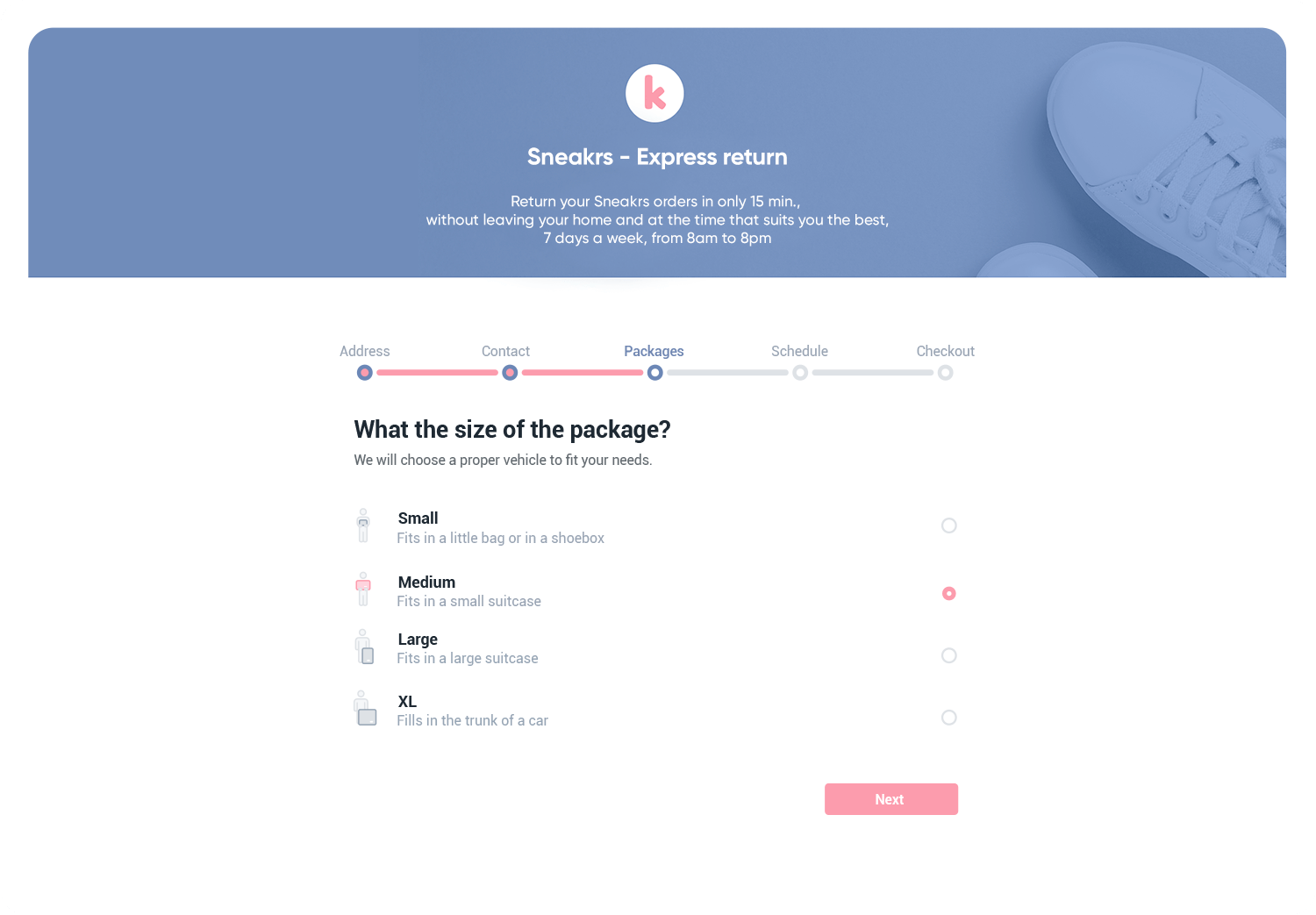 Build instant returns
on your customers' doorstep
Stuart's plug and play return web portal offers convenient and precise returns in 3 clicks:
On-demand, 15 minute slots 7 days a week
White labelled returns portal – fully customisable
Choose your return destination: store or parcel shop to be shipped back to distribution center
Real-time tracking along the way
Option to prefill customer address automatically
Built-in features
to maximise efficiency
Our technical team has assembled an serie of features to help you better operate your business and increase your performance:
Price & timeslot customisation

Route optimisation

Package sizing

Monthly reporting dashboards
>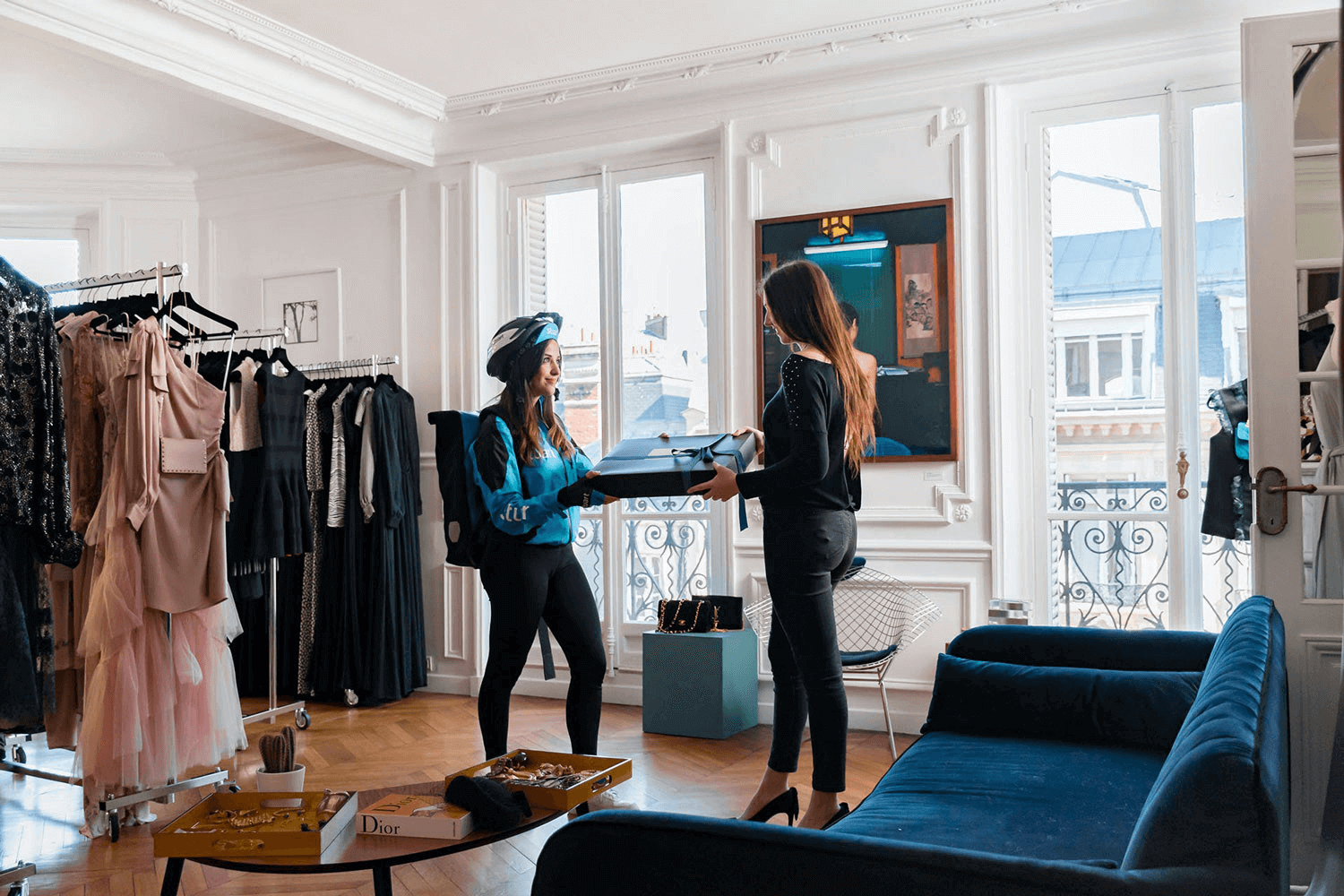 >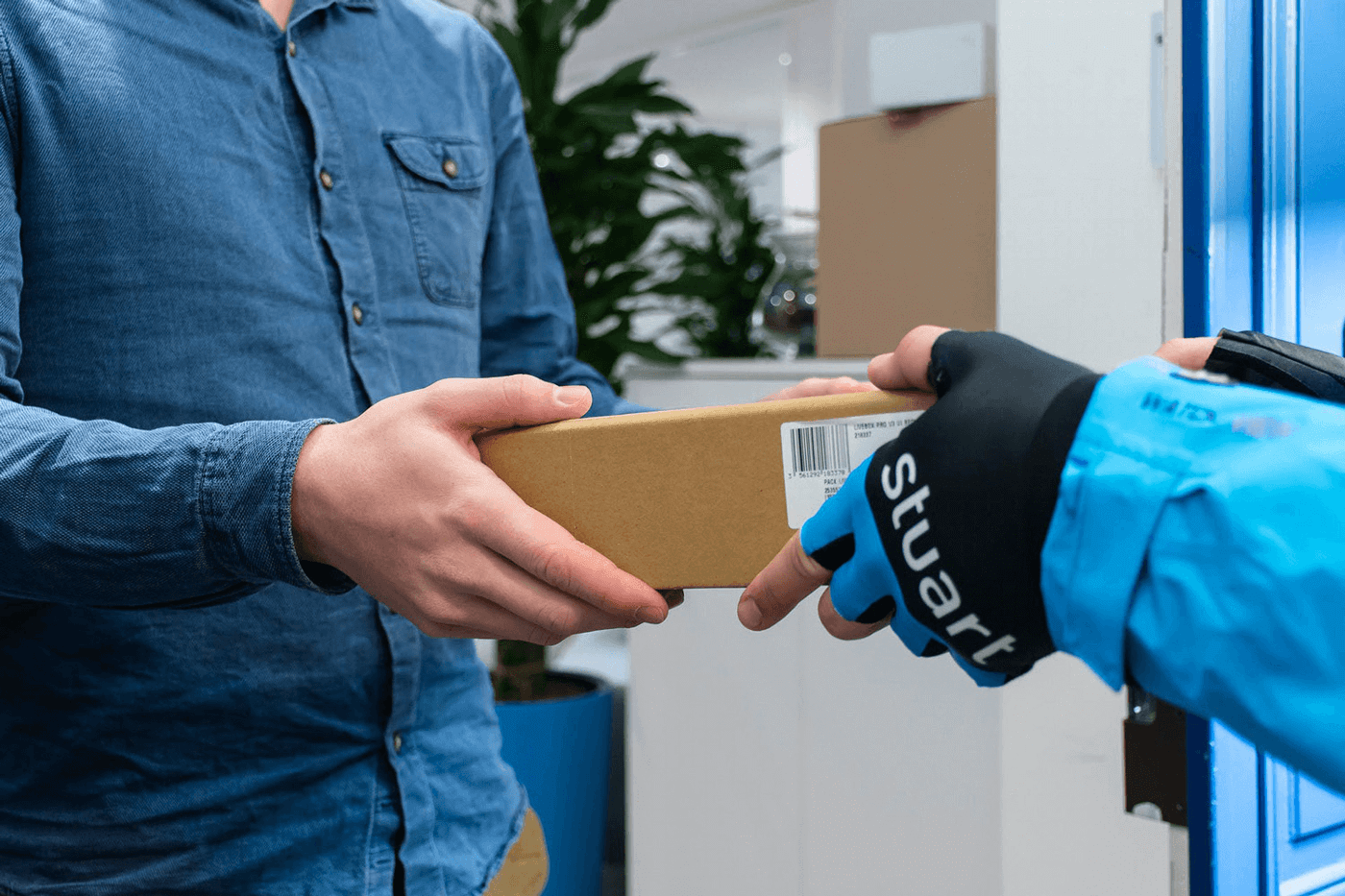 >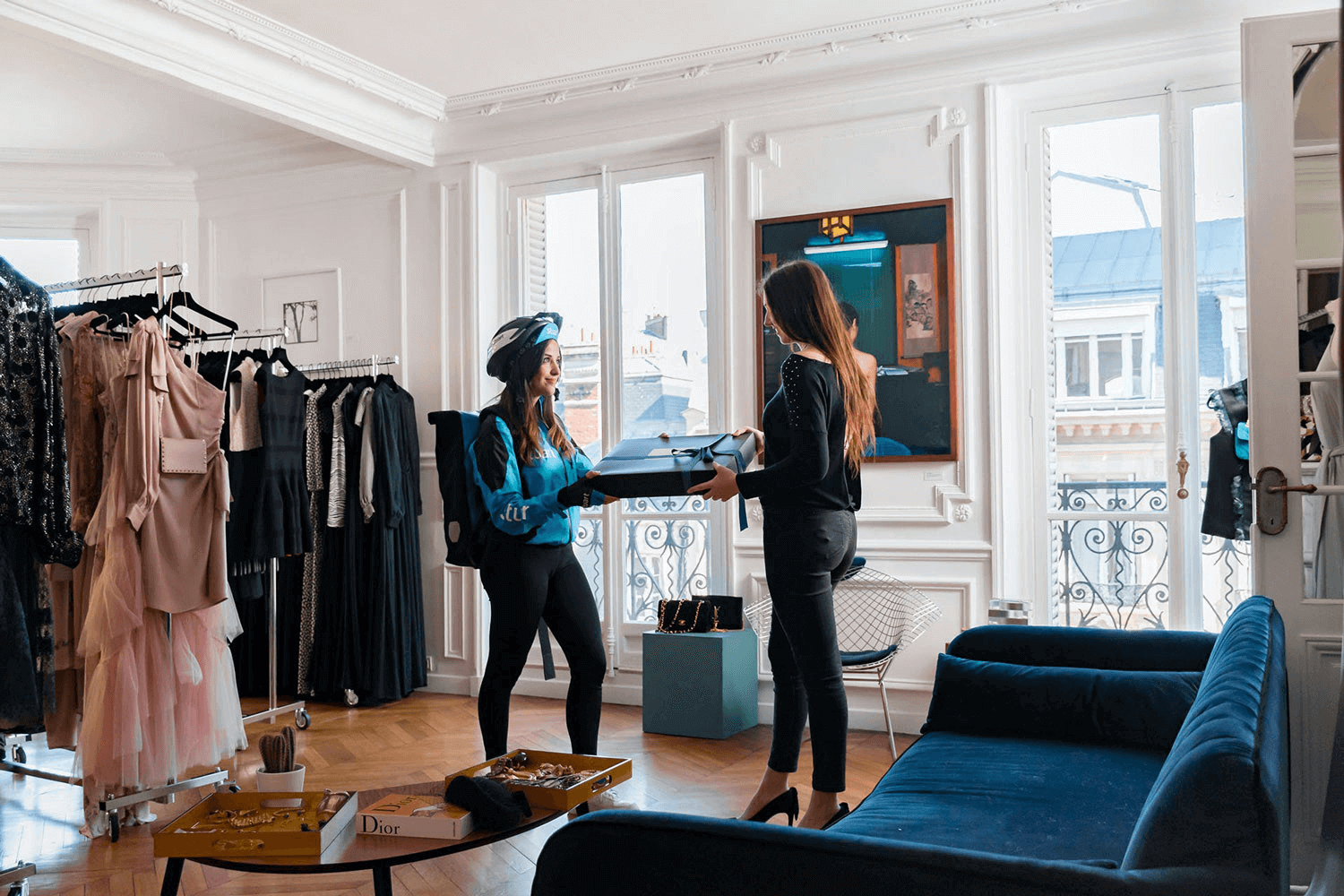 >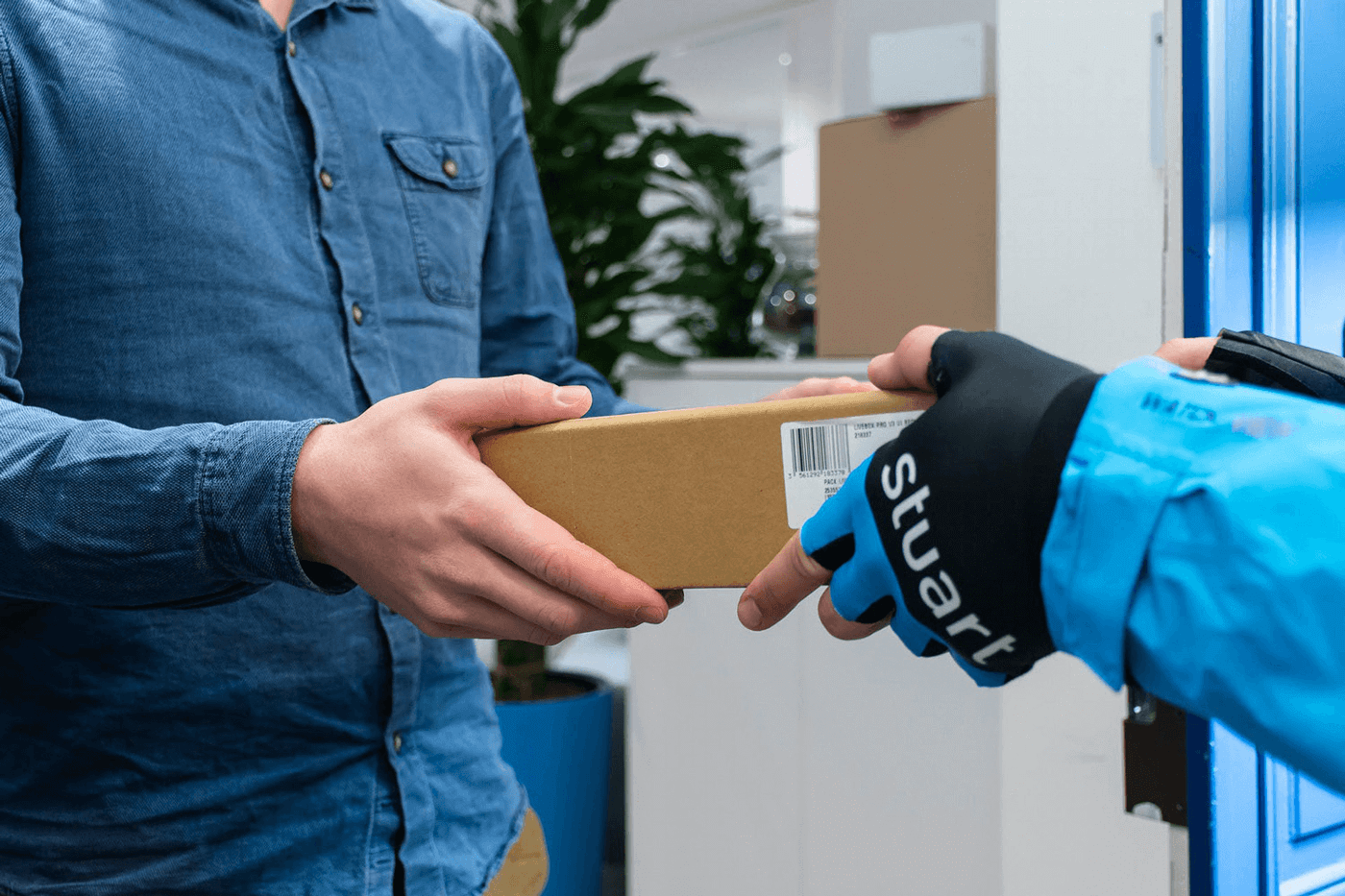 Delivery your clients
will celebrate
Grow customer loyalty and brand preference with Stuart's client-centric platform. Keeps your clients updated and happy at all time, thanks to:
Go ahead
Start powering your deliveries with Stuart today!