Restaurant delivery
with Stuart
Power your restaurants with on-demand deliveries
Restaurants
Millions of burgers delivered with Stuart
In a booming food delivery market, understanding customer relationships and data is essential to scale a long term growth strategy. In parallel to marketplaces, Stuart is the one platform that will help you power all your food deliveries directly from your websites. Embark on a journey with Stuart's fast & reliable fleet of independent couriers, outsourcing delivery to focus on what you do best. Your game, your rules.
Kiss 30% commission fees goodbye with Stuart
Increase revenue & grow your restaurant delivery channel
The perfect delivery
solution for
your restaurant
We are food delivery experts
Our independent courier partners are equipped with top of the range thermal bags
Commission-free model
Only pay for deliveries, we don't take
any commission on meals unlike marketplaces
Faster than you ever imagined
We pickup and deliver all your meals in less than 30 minutes
Most reliable delivery service
Lunch time, dinner and peaks: we will always have a courier to handle your order
White labelled plug in for your e-shop
Customise your experience with built-in features, boost your deliveries with personalised reporting
How can we start working together ?
Express delivery
Fast, flexible and cost-effective express delivery solution for your restaurants
Learn more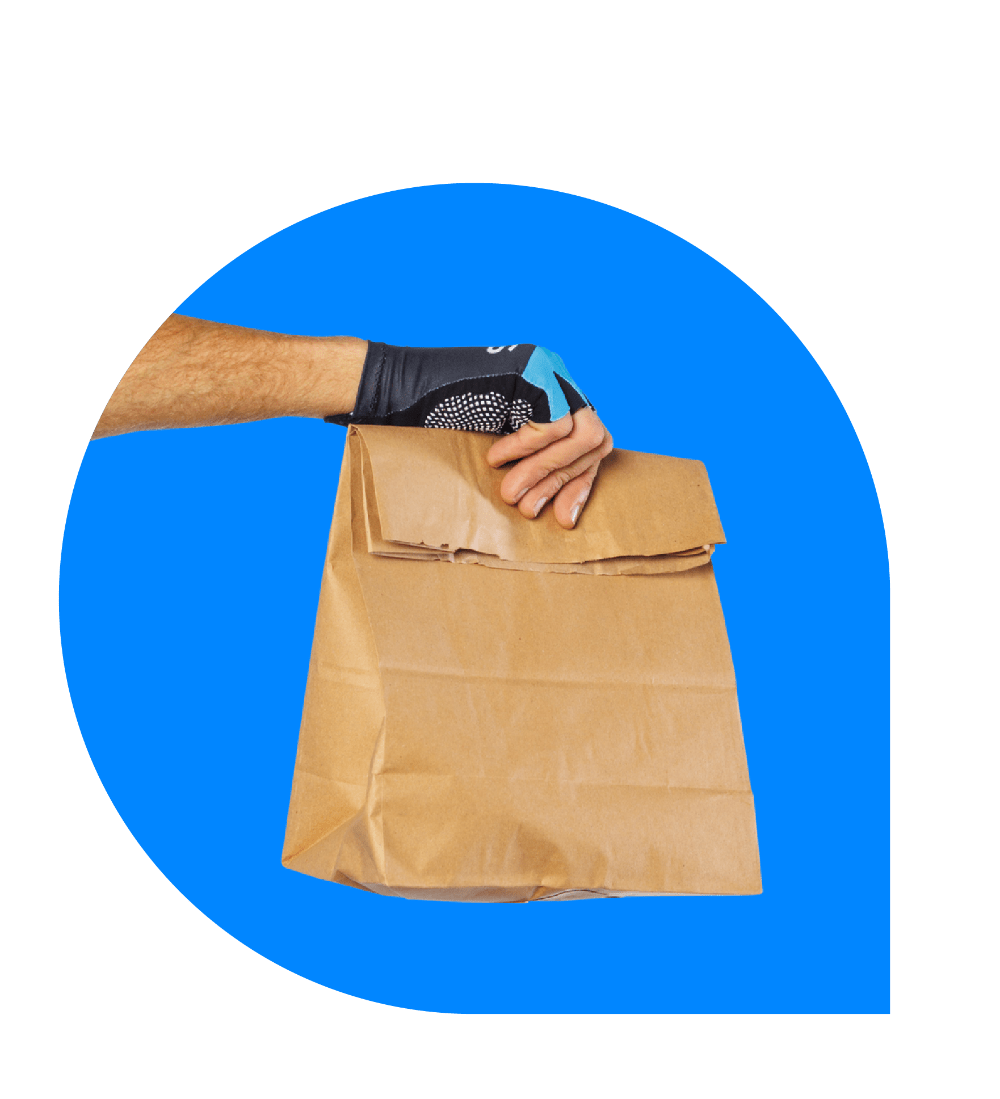 Stuart's flat rate fee works very well as it allows us to save costs on each delivery compared to other suppliers. Alex Moore, Executive Chairman, Rosa's Thai
Focus on online orders, deliver with Stuart
Year on year, online orders represent a greater share of restaurants' annual revenues, it is crucial owners start exploring how to build their own channels in parallel to marketplaces. By integrating Stuart's API into your website, access our B2B fleet and scale your deliveries instantly
Learn About Our Integrations
Your on-demand
B2B delivery expert
Whether you're planning to use Stuart as your dedicated courier fleet or to complement your in-house delivery capacities, get prepared for a seamless experience including:
Access to a professional fleet of independent couriers from 8am to 11pm, 7 days a week

Deliver to your customers in 30 minutes or less

Prioritise or exclude selected transport types

Get instant billing for each completed ride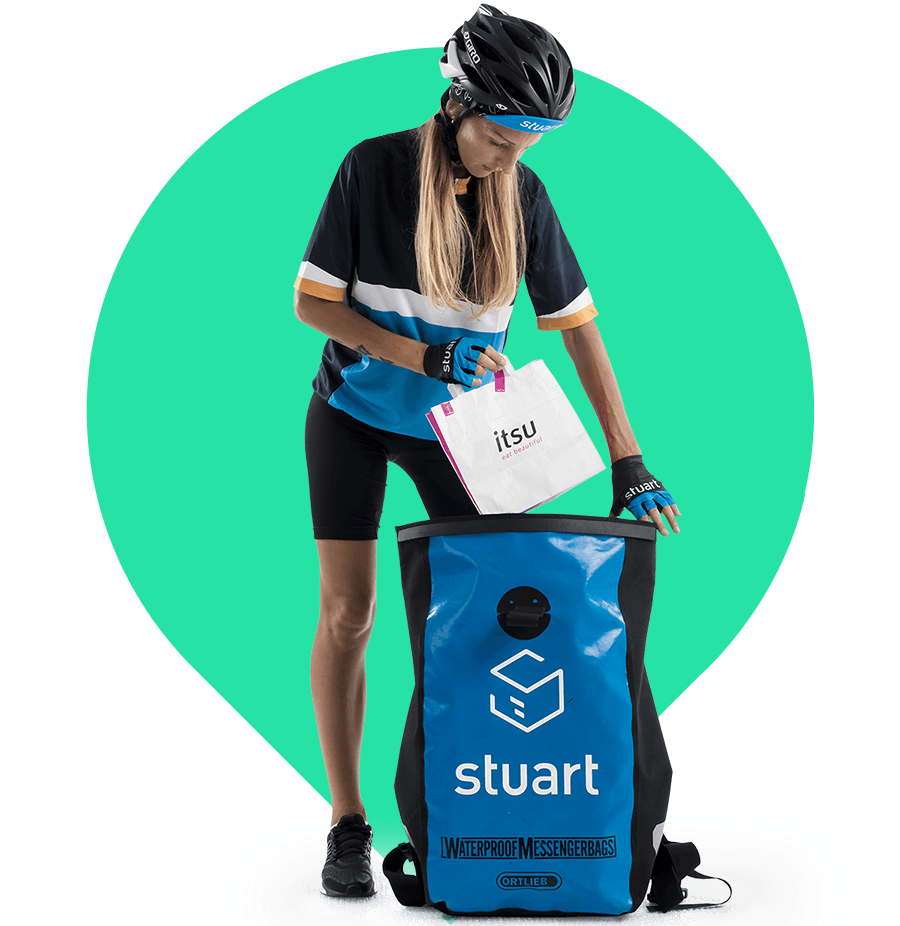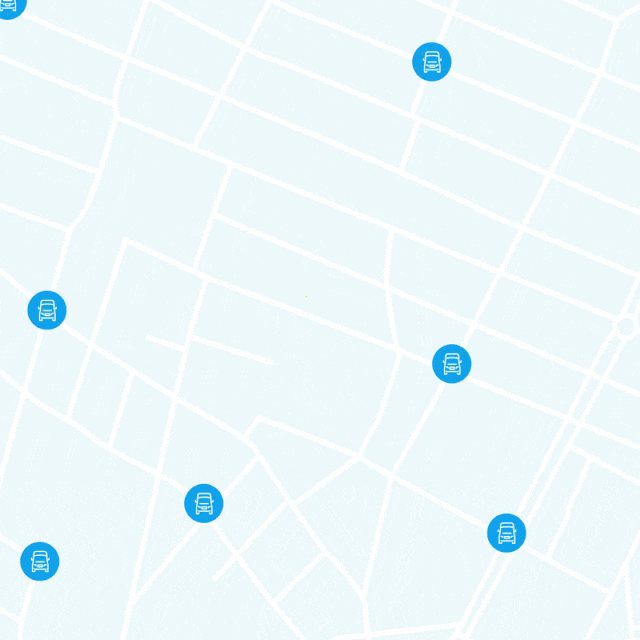 We have the right
product for you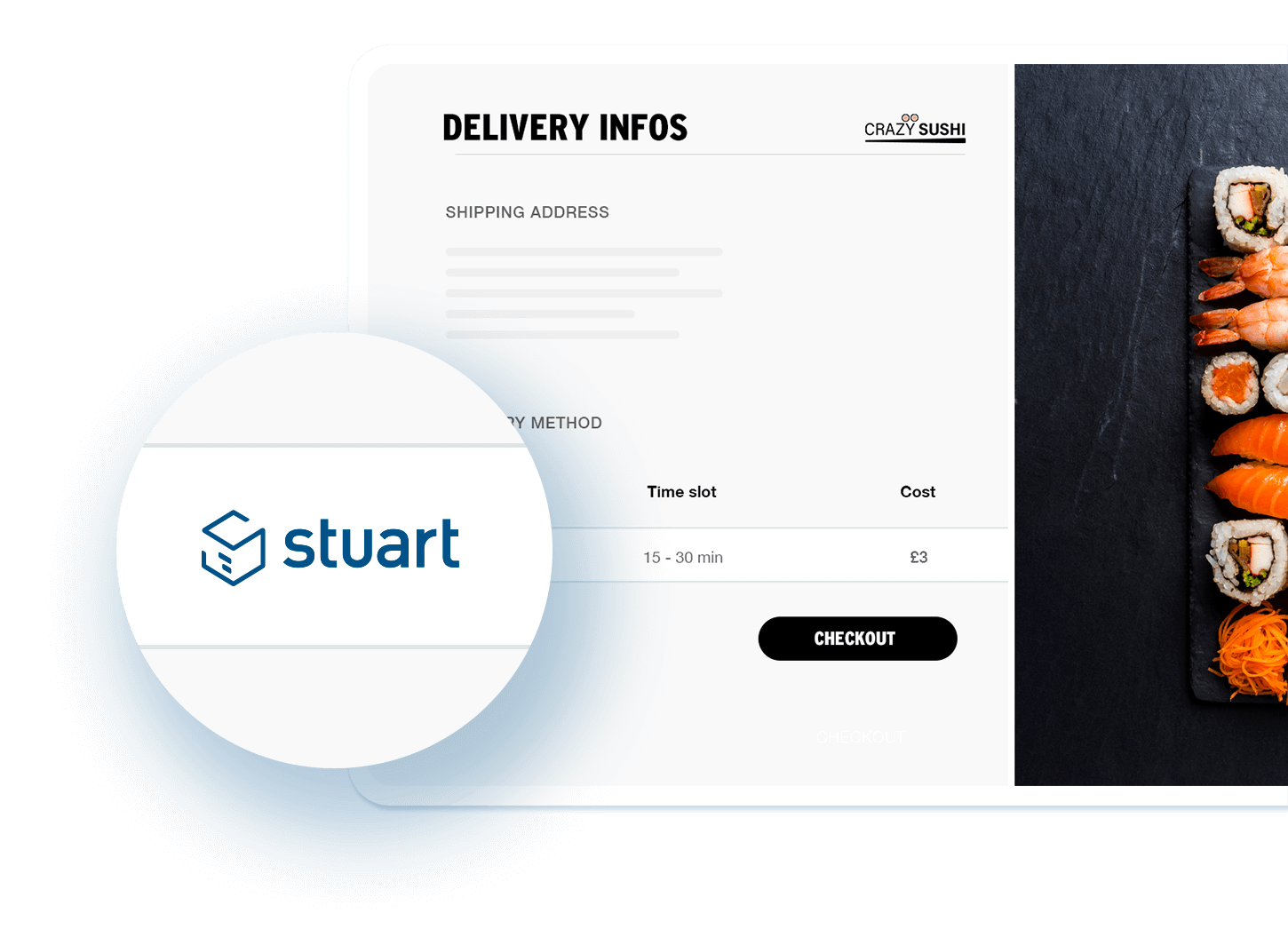 Create a premium delivery journey by integrating Stuart's e-commerce API into your website today:
Automatic request of the nearest driver upon order
Express or scheduled delivery
Stack up to 8 orders to improve pricing and efficiency
Order injection capabilities thanks to geofencing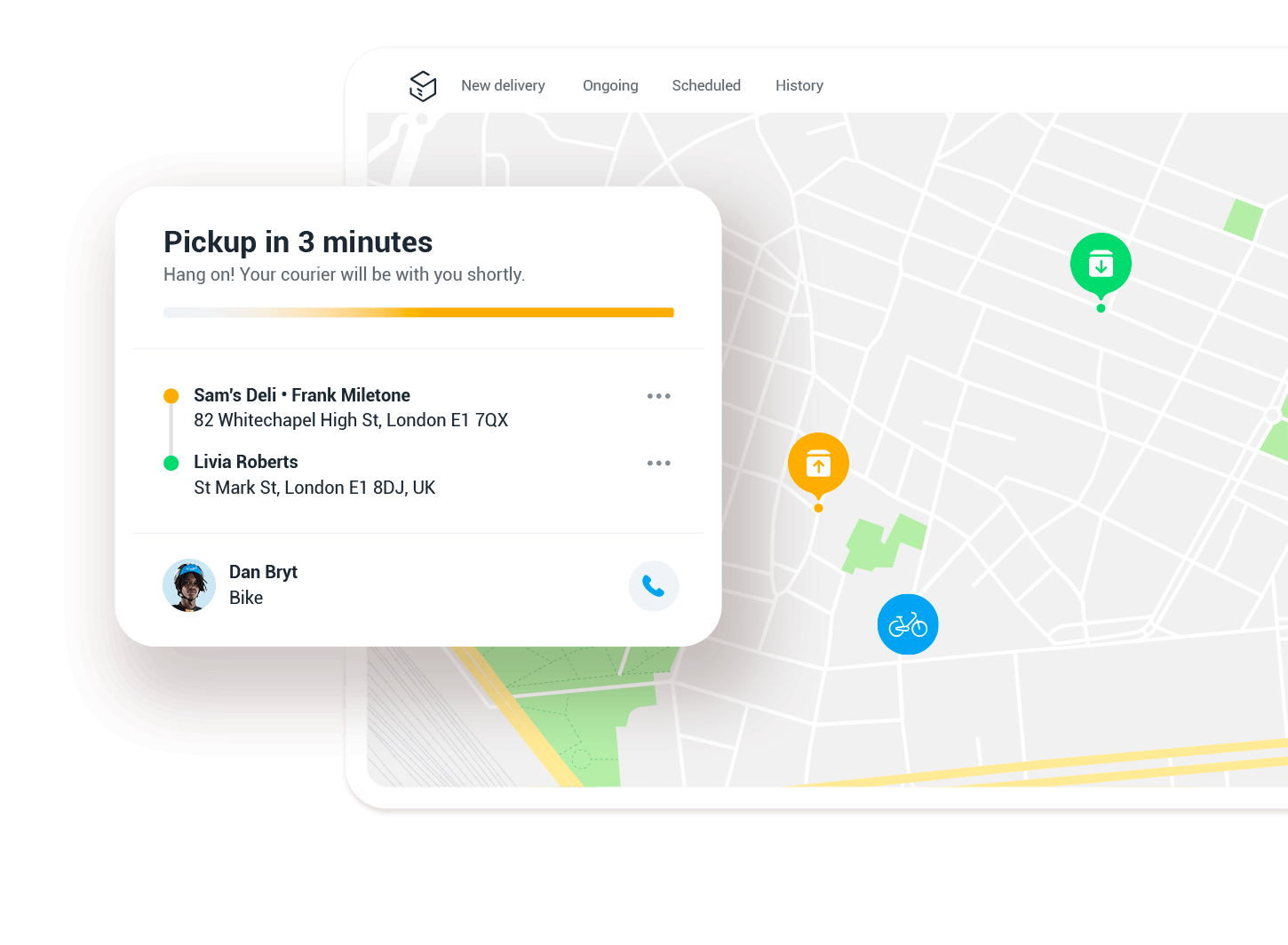 Create your professional account in no time and start delivering with Stuart today:
Select your pick up & drop off address
Select package size
Review pricing & launch the job
100% usage-based, no commitment
Start Delivering Now
Built-in feature to make
your life easier
Capitalising on our strong experience partnering with leading food marketplaces and restaurant chains, our technical team has developed an array of feature to help you better operate your business:
Manage your demand on incoming orders

Automatically send orders through to your kitchen when the driver is nearby, thanks to geofencing technologies

Define parcel pick-up radius & dropoff limits
Grow customer loyalty with awesome delivery
By partnerning with Stuart get ready to offer the best delivery experience in the market to all your clients:
Go ahead
Start powering your deliveries with Stuart today!