Documents delivery
with Stuart
Power your offices with on-demand deliveries
Professional Services
Millions of documents delivered with Stuart
The rise of geolocalisation and on-demand services is slowly disrupting the way we deliver in cities, with added speed and convenience. Stuart is the one platform that will help you deliver all your documents at the click of a button. Power your general services with fast, efficient and reliable deliveries - starting today.
The perfect
courier service
for your office
Couriers at your fingertips
Access to a professional and friendly fleet of independent couriers with an average 7 minute pickup time
Pay-as-you-go service
Simple web interface, no monthly subscription nor surge prices, get an instant quote for each delivery
White glove service
We partner with highly trained independent couriers.
Multi-drop off capacities
Deliver up to 8 parels using one courier - our driver app will find the best route
Real-time tracking and proof of delivery
Follow your delivery along the way, send a tracking link to the recipient in two taps
How can we work together ?
Stuart offers our team an on demand courier service, which allows us to ensure our day to day operations run efficiently across London. It is fast, easy to use, green and efficient. Melissa Chisholm , AirSorted
We are emergency specialists
Say goodbye to complex, subscription based messenger services,
Stuart simplifies it all:
Access to the fastest geolocated B2B fleet in town

Request independent couriers on-demand in 2 clicks from 8 am to 11 pm

Deliver in as quickly as 30 mins
Your delivery as a service partner
Stuart's plug and play interface offers a toolkit of features to master all your deliveries:
Choose instant or scheduled deliveries
Set up multiple deliveries at once
Select your preferred transport type - bike, moped, car
Receive real-time quotes for all your jobs
Proof of delivery upon arrival
Outsource your logistics to industry leaders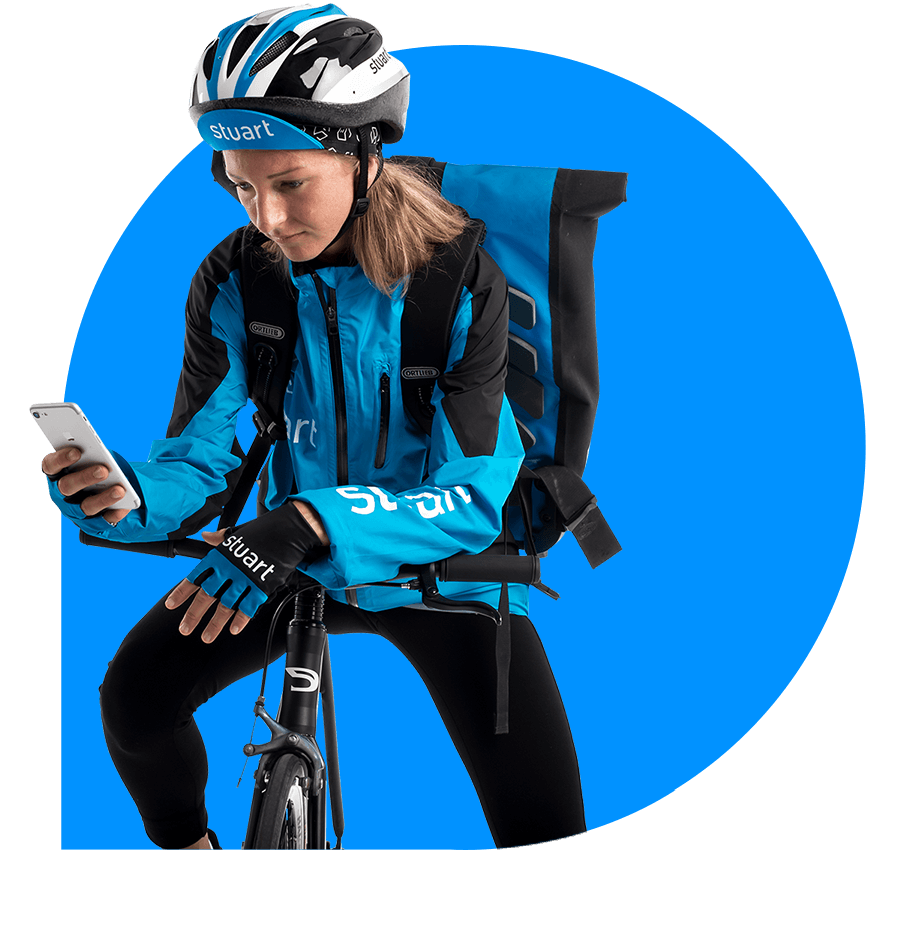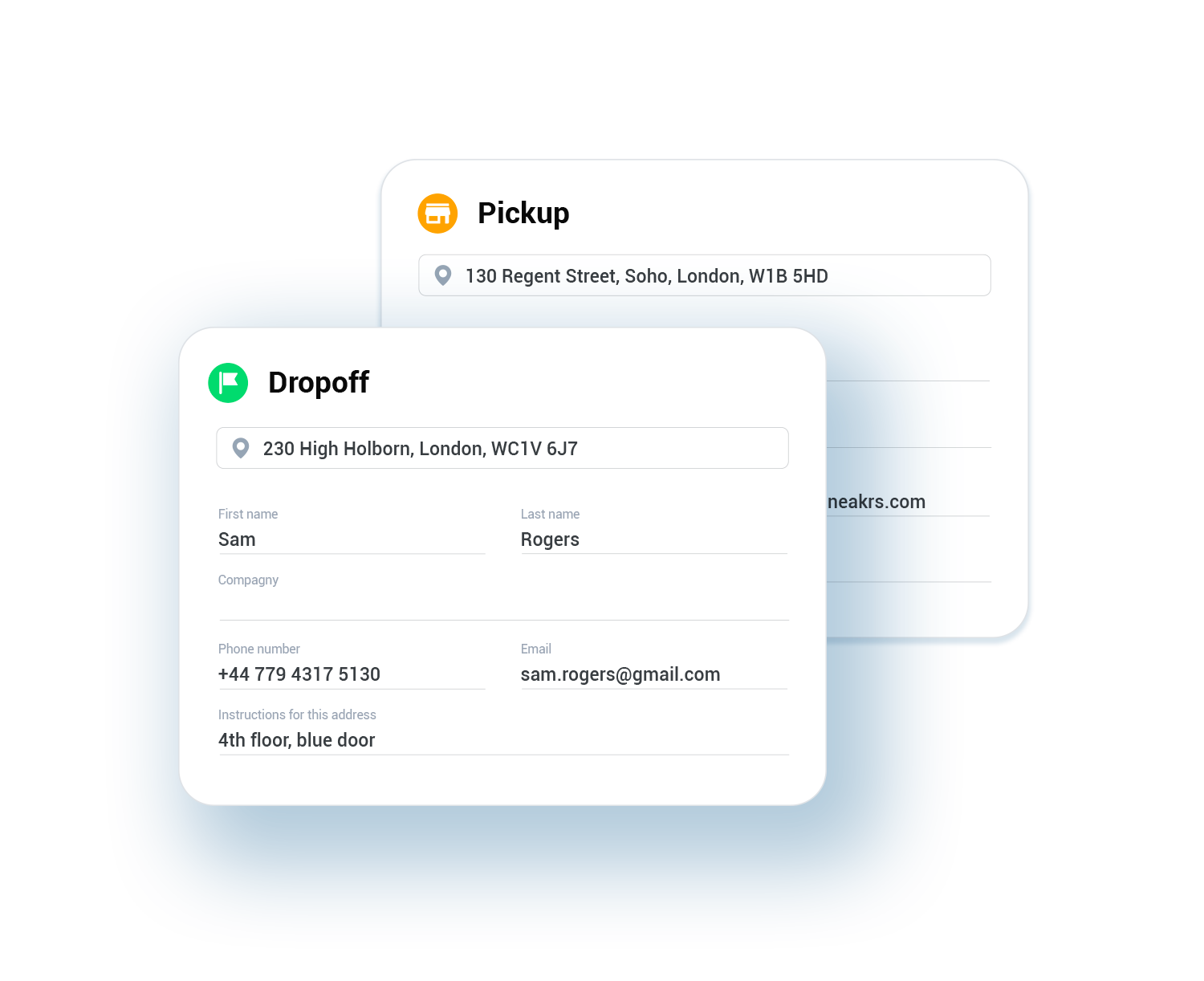 No integration, all-in-one web or mobile interface
Stop losing time with endless paperwork and launch your first delivery today! Subscribe in 2 clicks and start browsing Stuart's intuitive web interface. No set-up nor technological integration needed, your team will love it!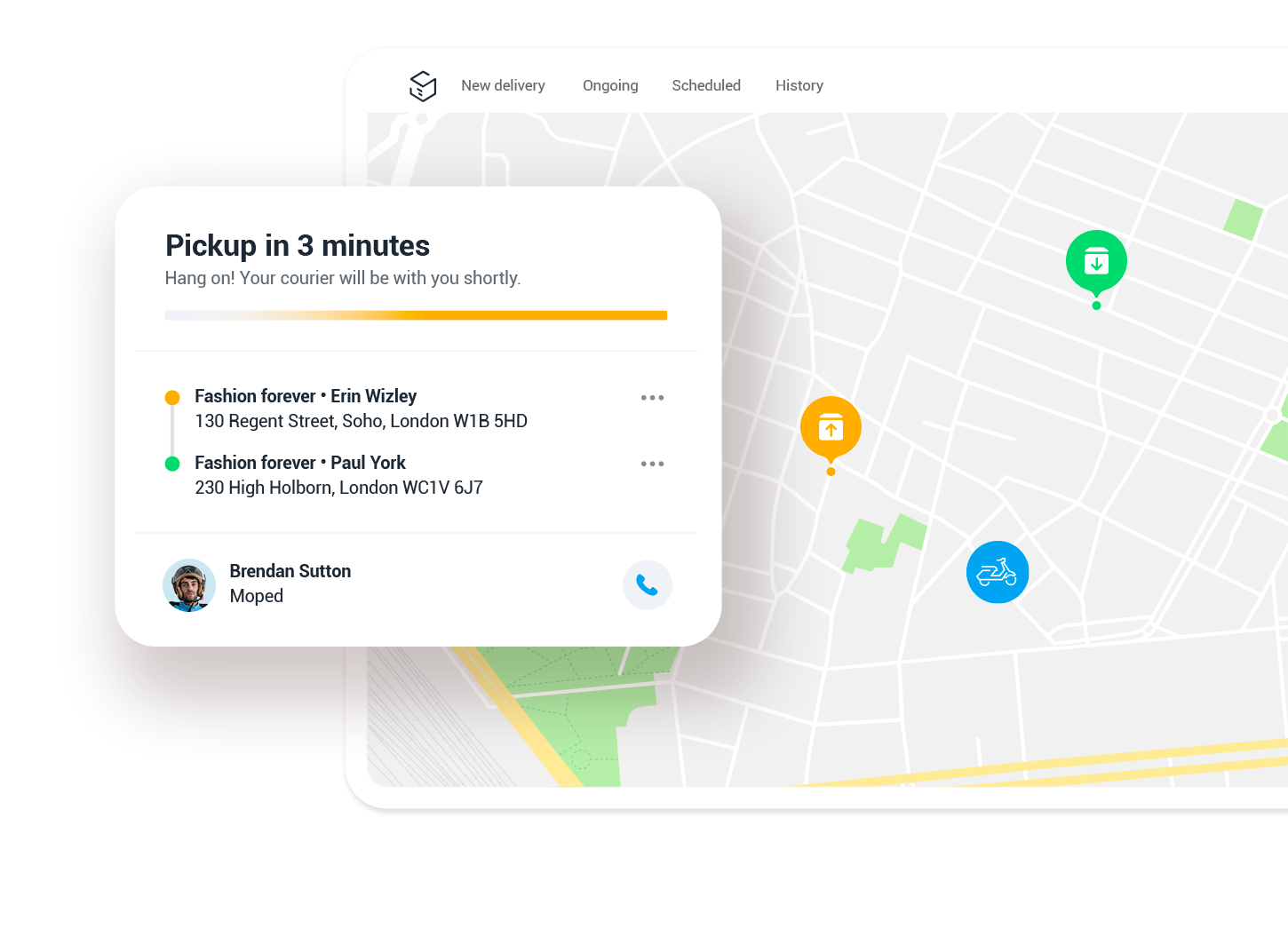 Create your professional account in no time and start delivering with Stuart today:
Choose your end-customers' address & fill in details
Select package size
Review pricing & launch the job
Start Delivering Now
Pay-as-you go delivery platform
Start delivering today with Stuart, using our turn key web app :
Create your account in less than 5 minutes
Trigger delivery on our SaaS platform - no IT integration required
Keep track of invoices and completed jobs history
Free & real-time customer support at any time
100% usage-based, no commitment nor surge pricing
Request Your First Delivery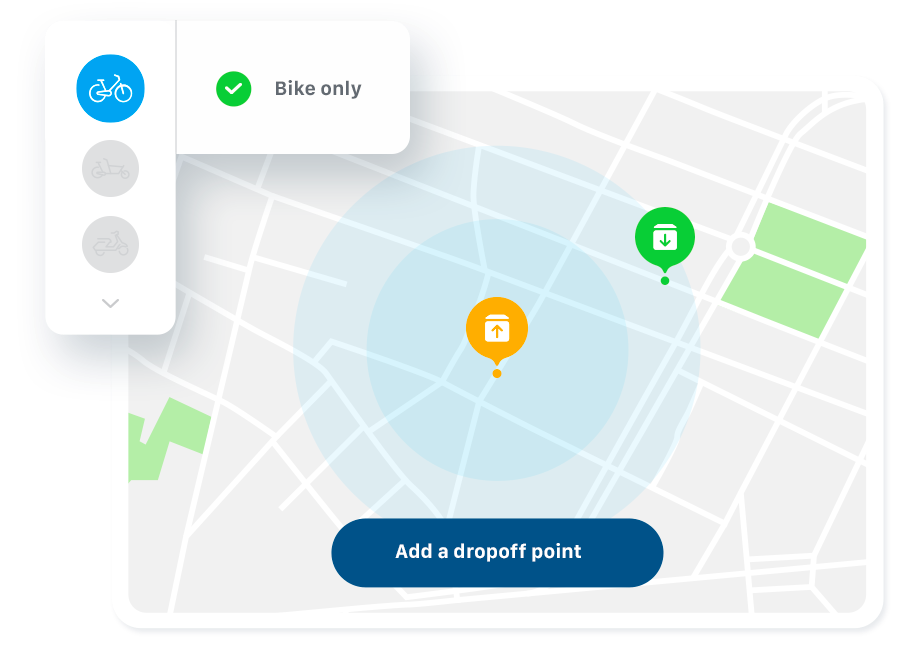 Reliable highly trained
independent couriers
Our professional delivery fleet will ensure all your documents arrive on time and with style:

All couriers undergo a lean and selective onboarding process

Partners undergo road safety information session

The best suited courier is dispatched for your job
>
>
>
>
>
Delivery you can celebrate
Keep in touch with recipients at all times, thanks to:
Go ahead
Start powering your deliveries with Stuart today!