Express courier
Express courier:
your fast, cost-effective
delivery solution
On-demand courier services for every business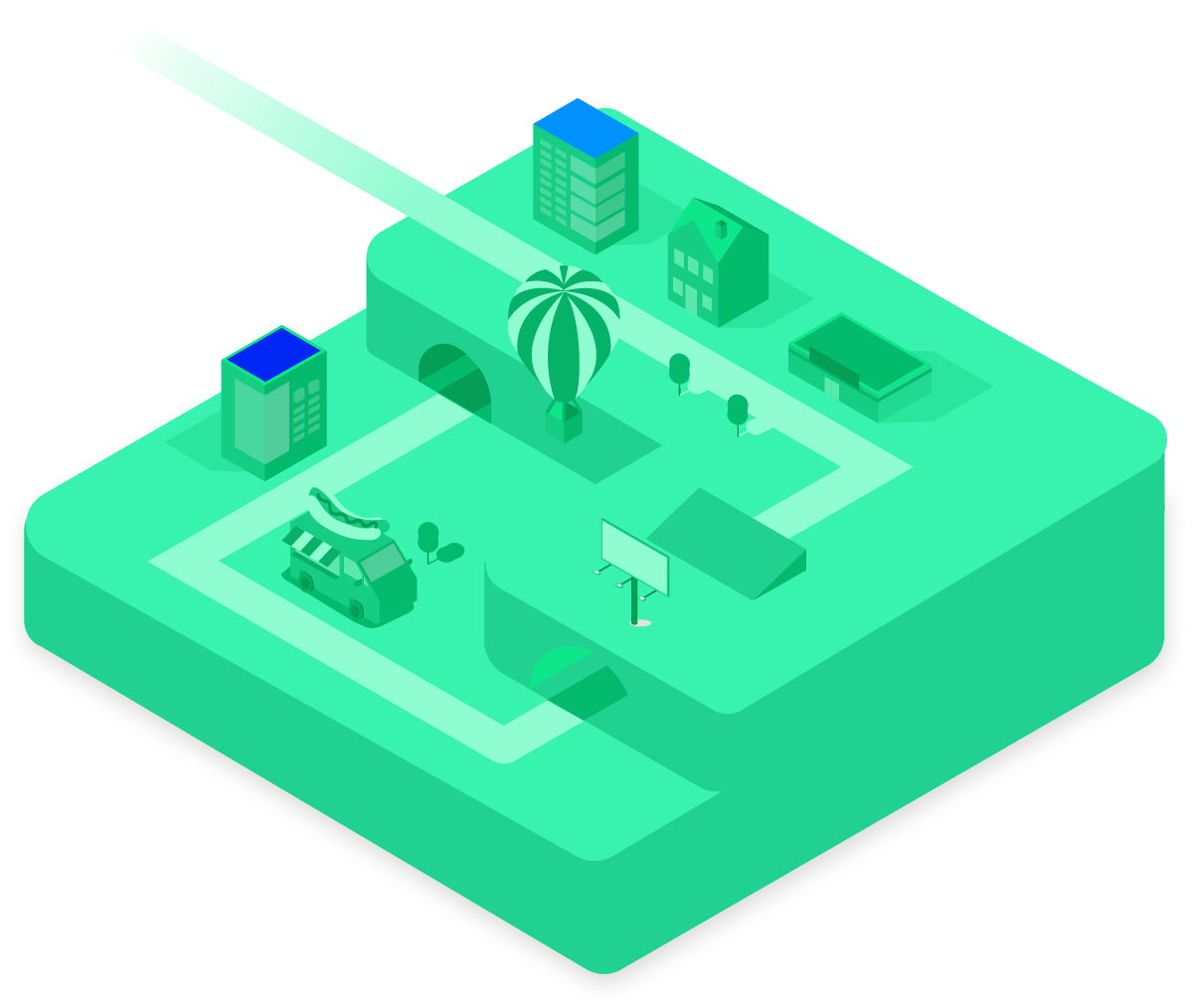 Express courier
Modern messenger service
for the on-demand economy
Whilst office managers and facilities managers are often used to struggling with complex, subscription based messenger services, Stuart simplifies it all. Request a courier in three clicks when needed, using a pay-as-you-go model and deliver using a professional B2B courier fleet. Simple, right? Stuart is the perfect partner to raise service levels for all of your urgent deliveries.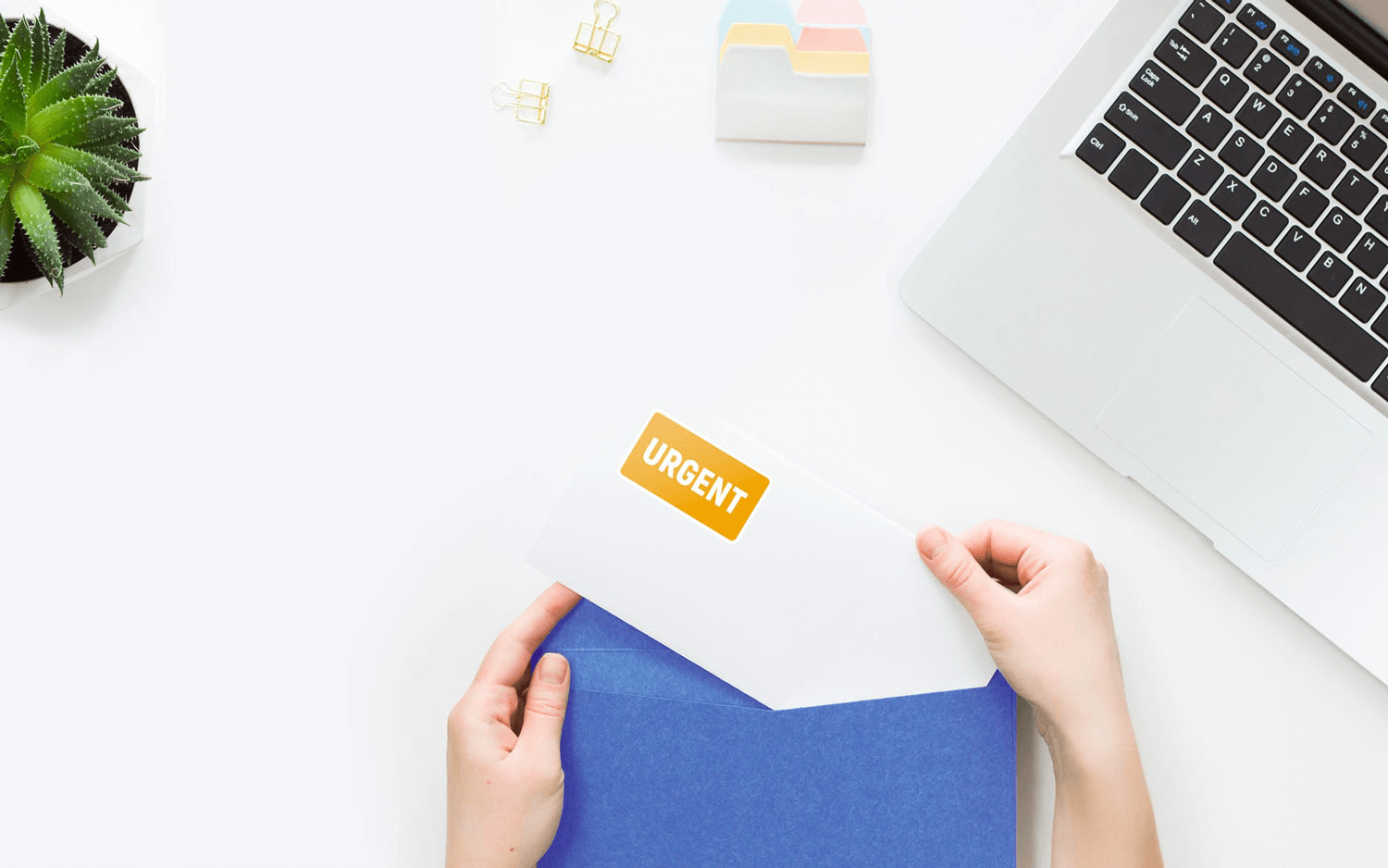 Are you out of time?
We deliver quickly and on-demand.
Say goodbye to old fashioned courier services. Our product has been designed to deal with emergencies - we will deliver your goods with both speed and precision. When you request a job our real-time dispatch solution automatically connects you with the nearest and most adequate courier, based on package size and drop off location.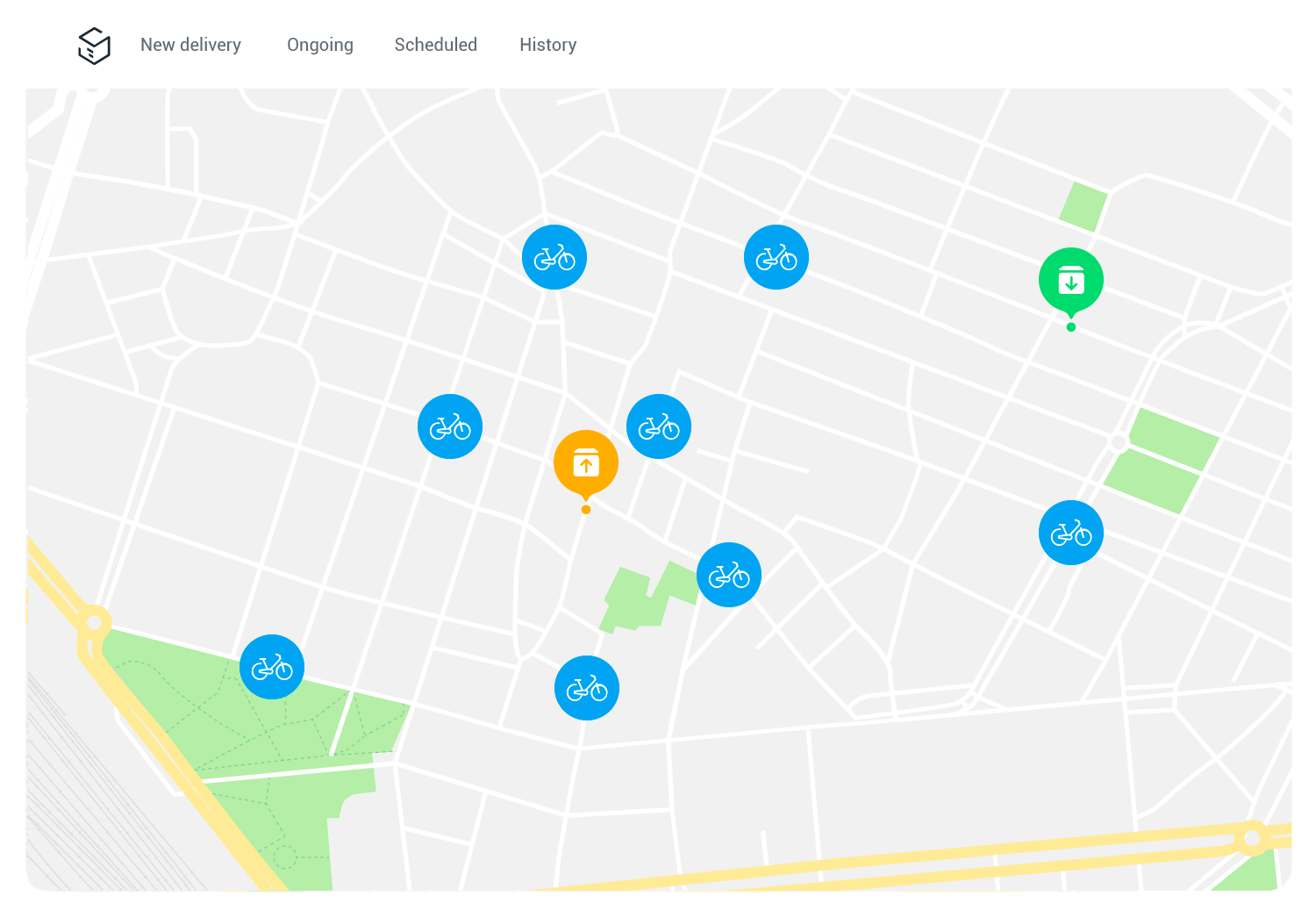 Easy-to-use delivery service for corporate businesses
Select between instant deliveries or scheduled deliveries
Get real-time pricing for all your jobs
Choose your preferred transport type - bike, moped or car
Stack multiple deliveries from one pickup point
Your professional & geolocated
fleet of on-demand, independent couriers
Our friendly delivery fleet will ensure all your documents arrive on time and with style. All onboarded partners receive professional gear, undergo a road safety information session, and are briefed on customer service expectations.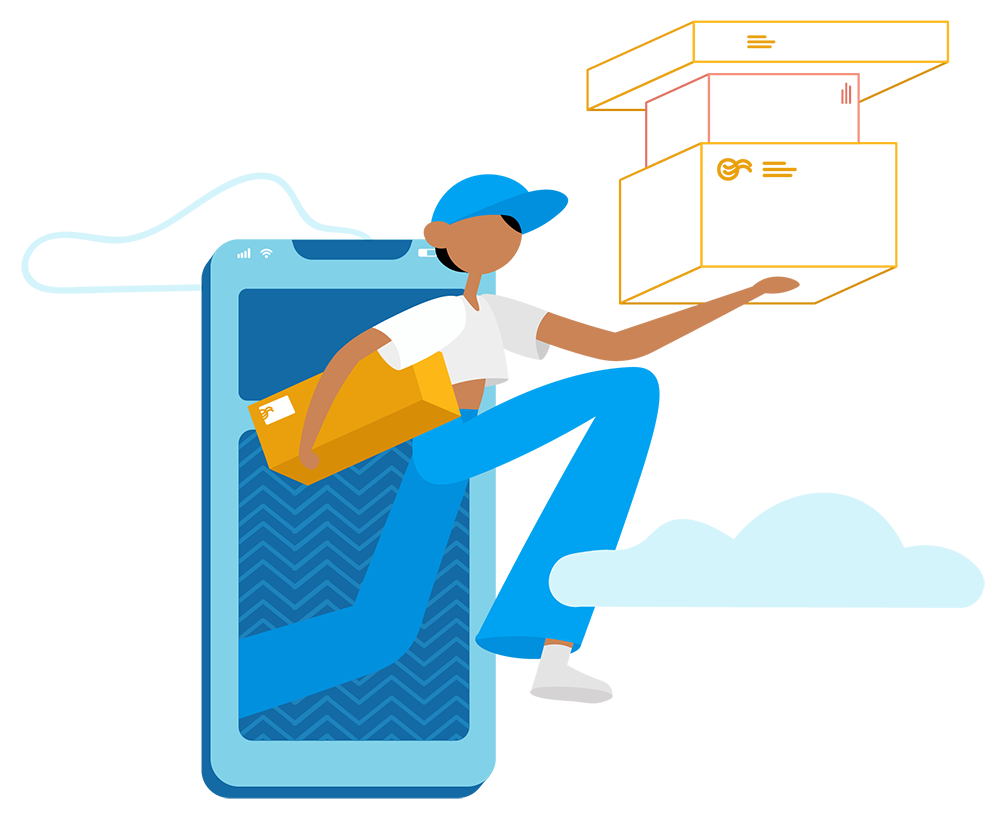 Efficiency and transparency, track all
your deliveries like a pro
Ever wondered when an important document will arrive on your desk? With Stuart you can follow a delivery's entire journey thanks to our real-time tracking technology. While you handle other tasks, follow your courier's journey from pick up to final drop off on our easy-to-use interface and get real-time updates on your courier's estimated arrival time.
Launch Your First Delivery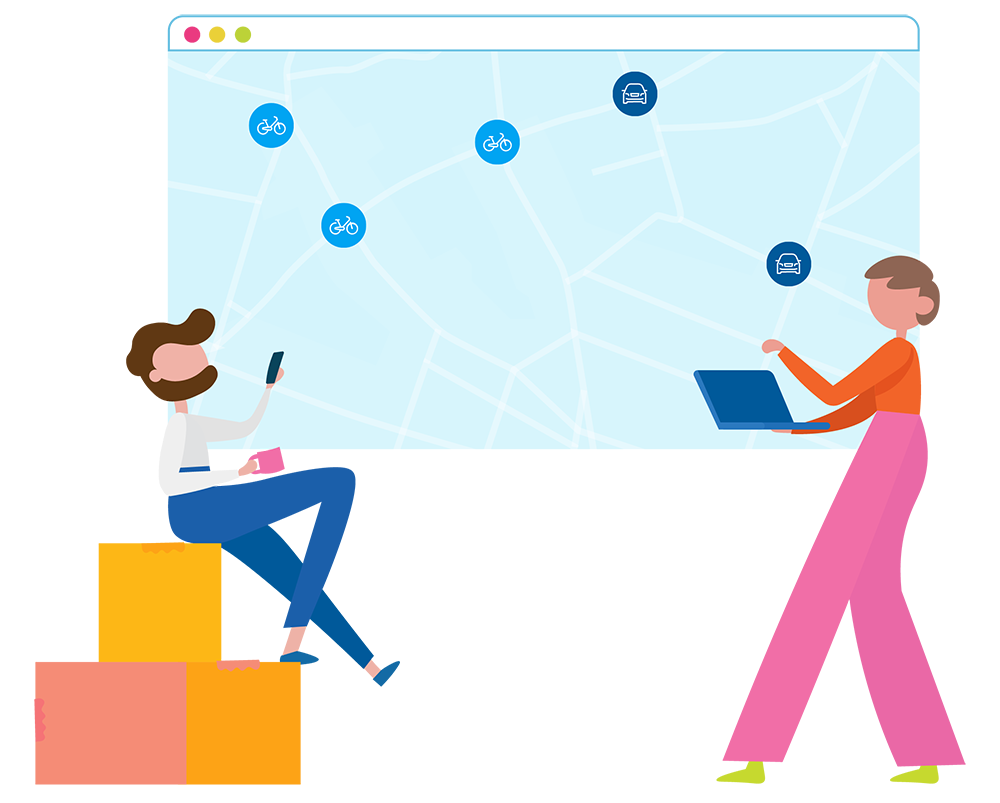 Eco-friendly courier service,
go green with us
Changing the way in which packages are transported around urban centres in an environmentally friendly way is no easy task. Not only can Stuart provide you with a reliable and cost-effective on-demand courier offering, but we are doing so with sustainability in mind. Globally, 80% of our courier partners deliver goods on green vehicles, including bikes, cargo bikes and electric mopeds.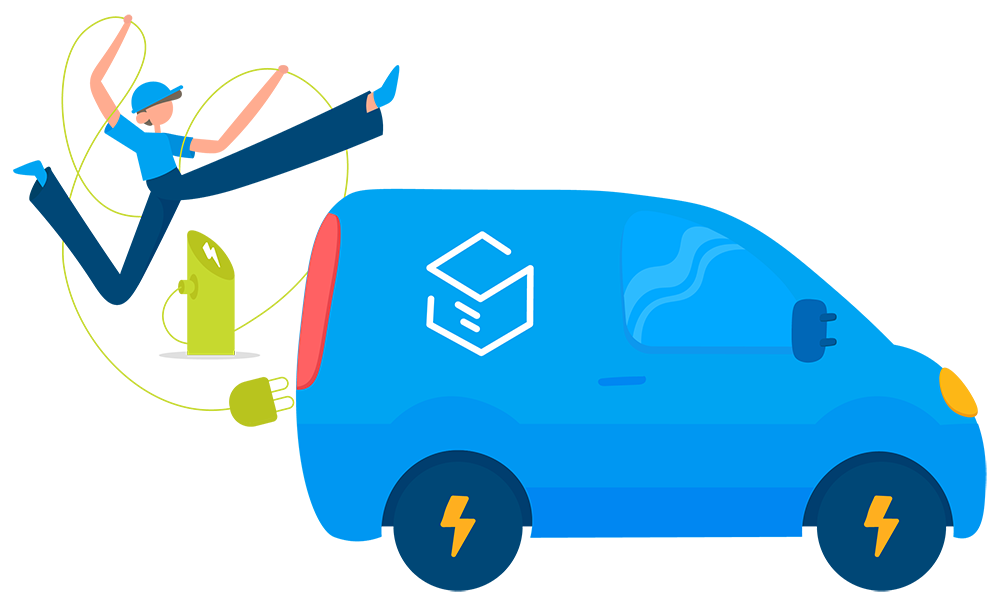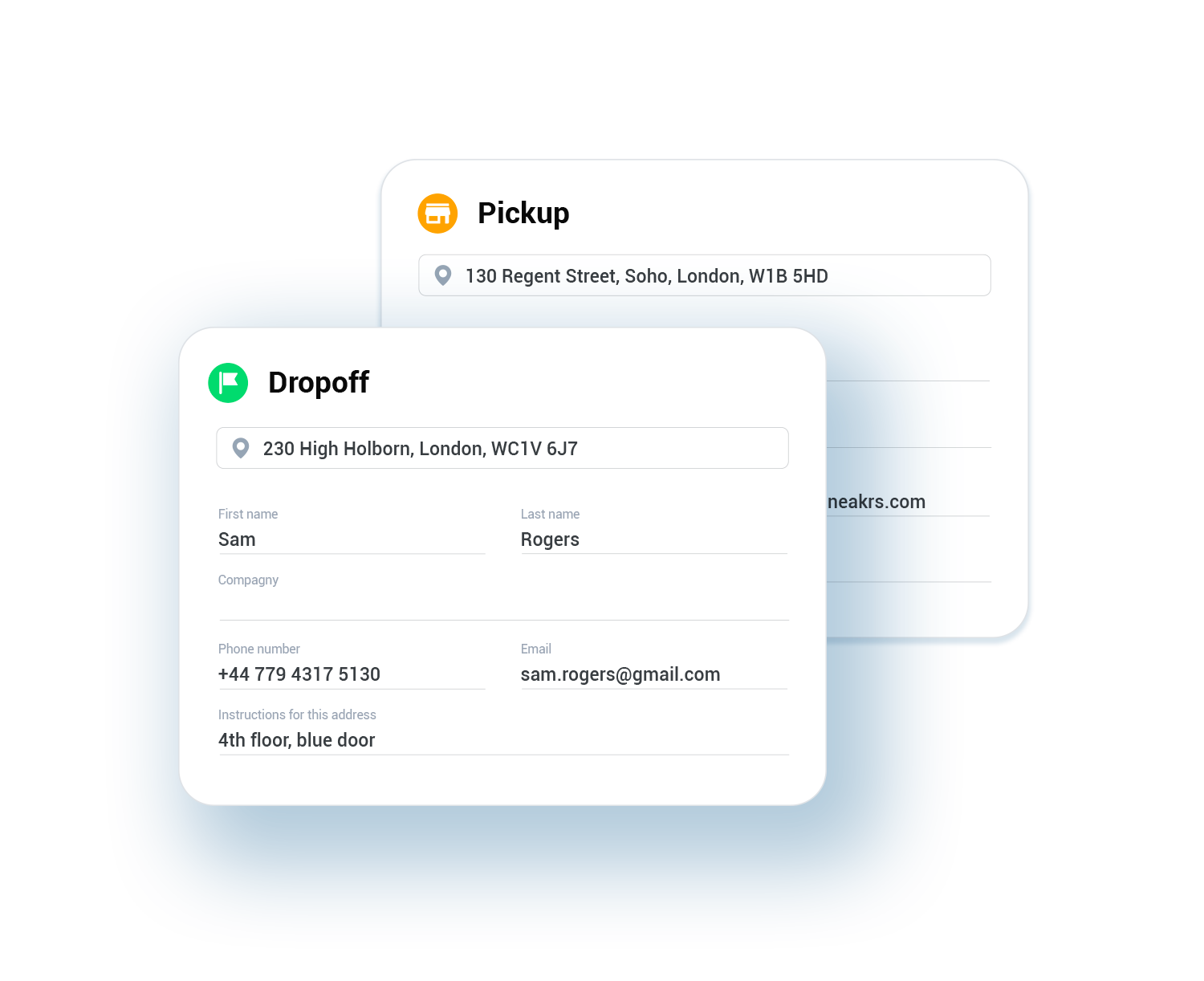 No integration, all-in-one web or mobile interface
Stop losing time with endless paperwork and launch your first delivery today! Subscribe in 2 clicks and start browsing Stuart's intuitive web interface. No set-up nor technological integration needed, your team will love it!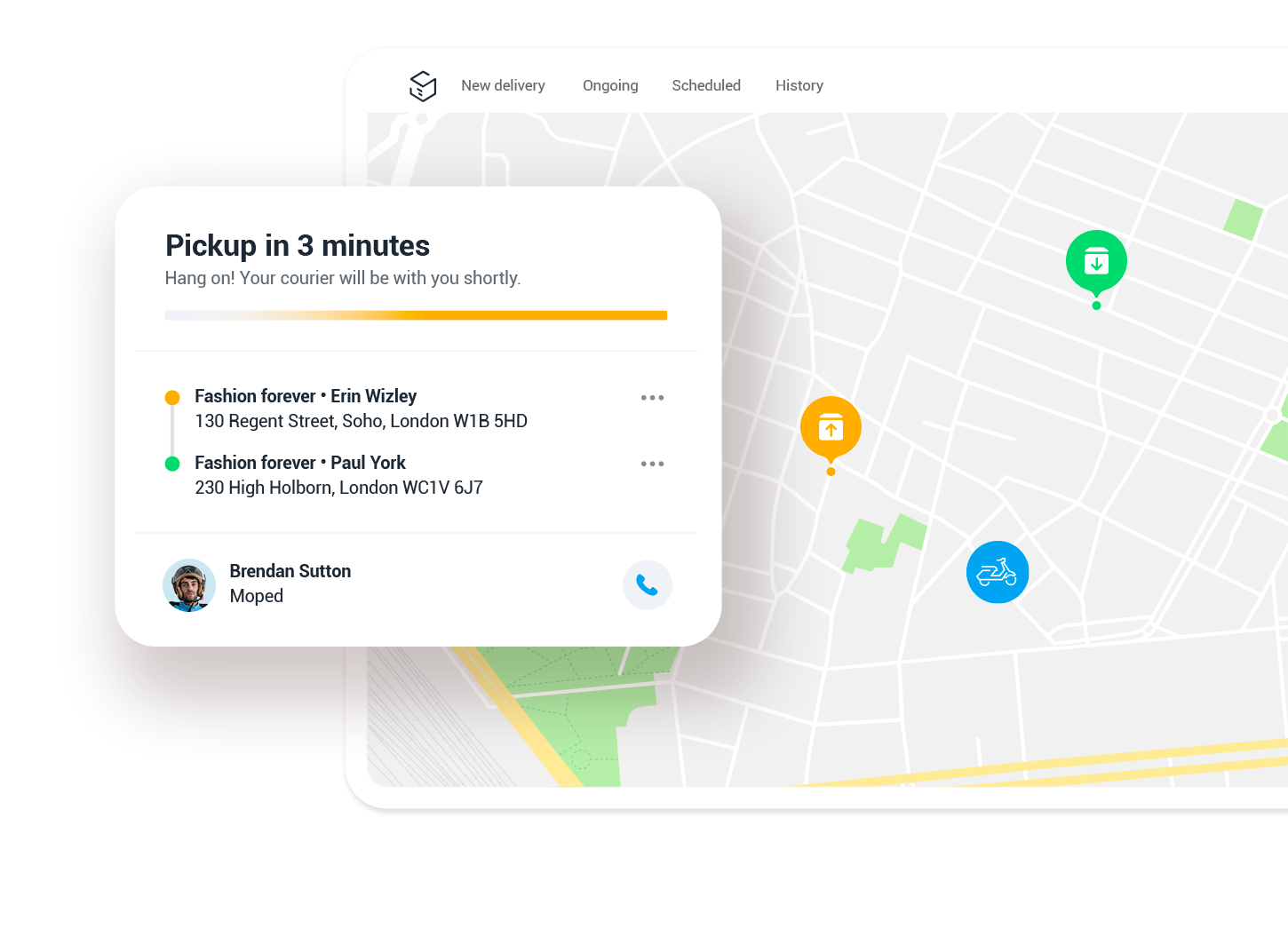 Create your professional account in no time and start delivering with Stuart today:
Choose your end-customers' address & fill in details
Select package size
Review pricing & launch the job
Start Delivering Now
>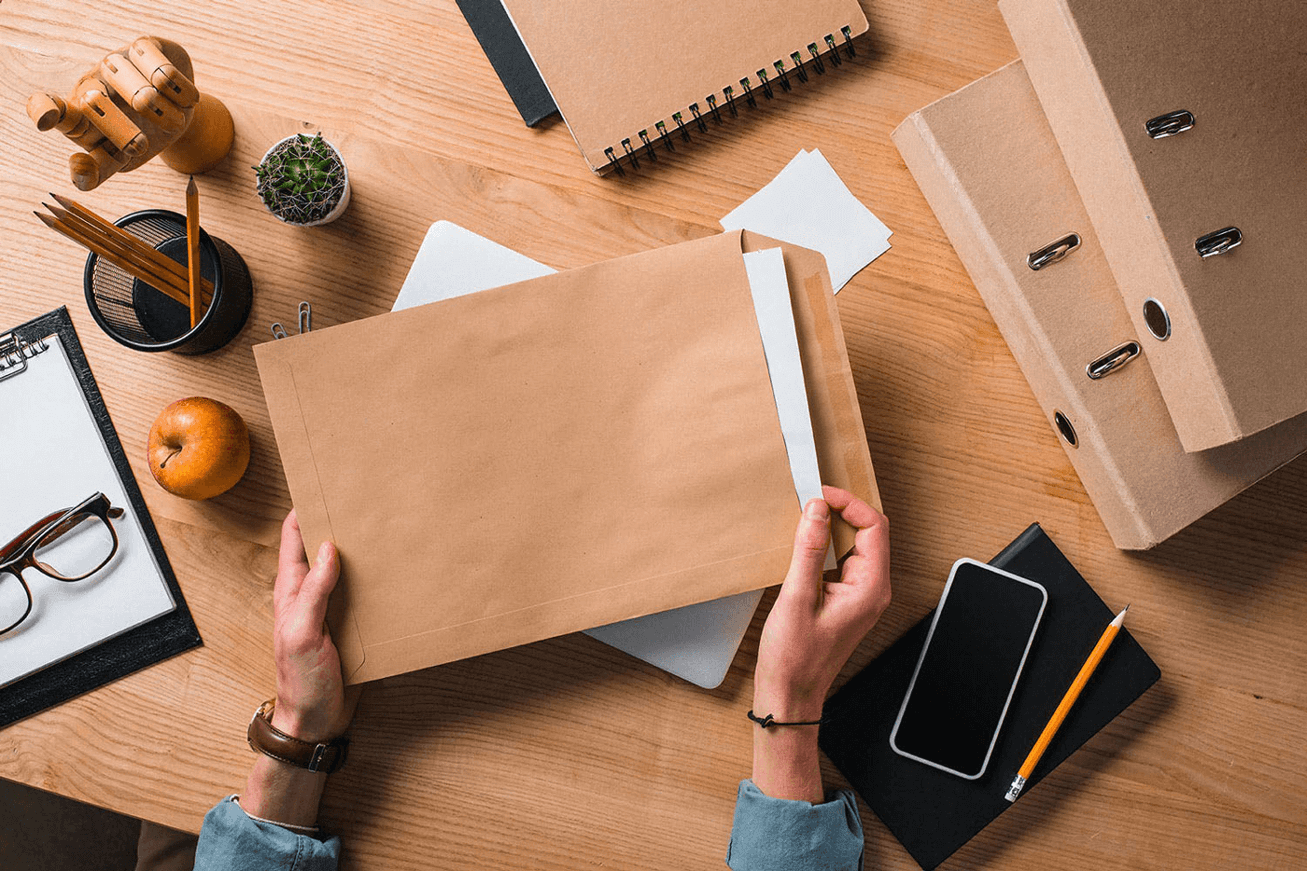 >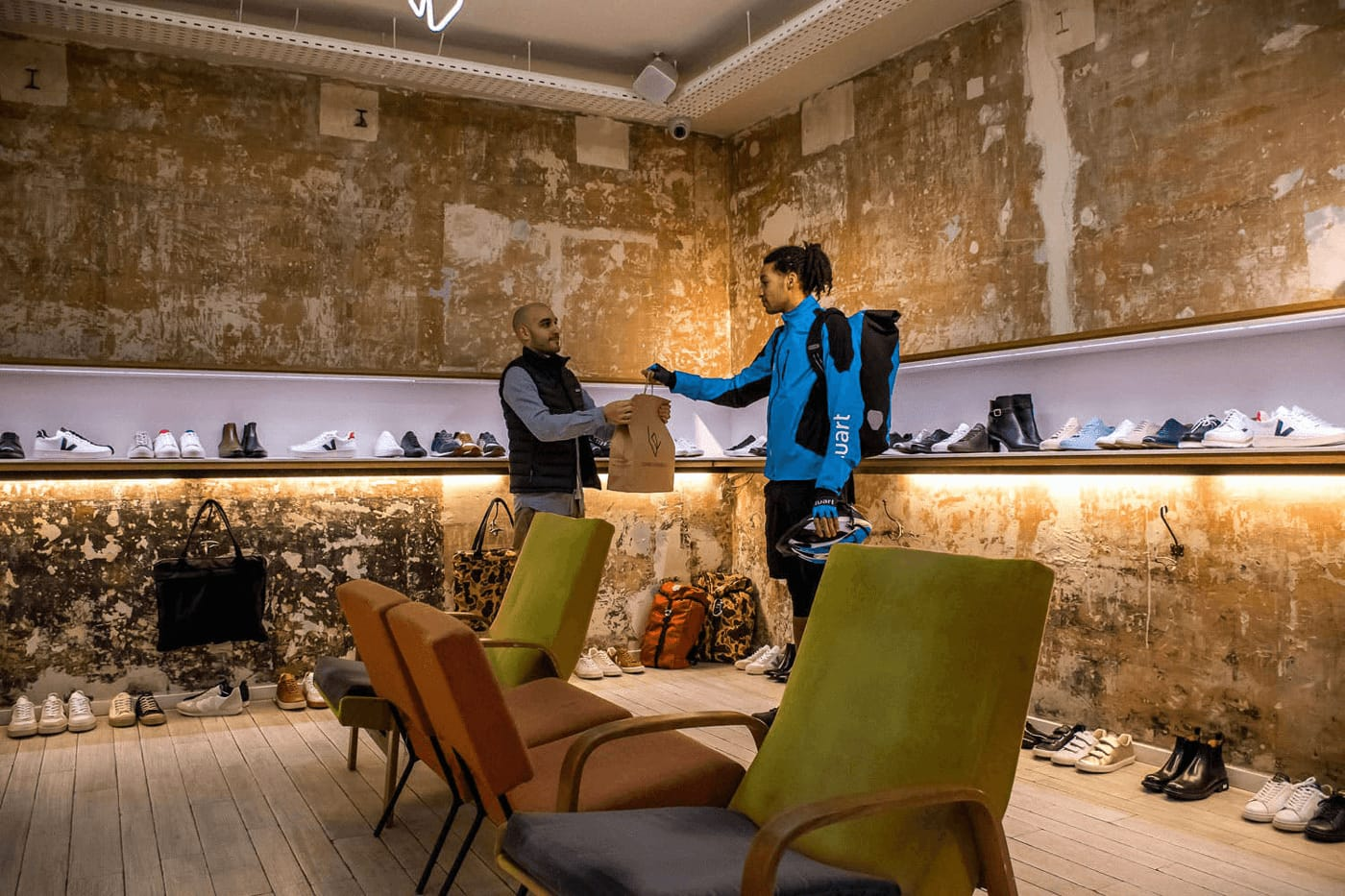 >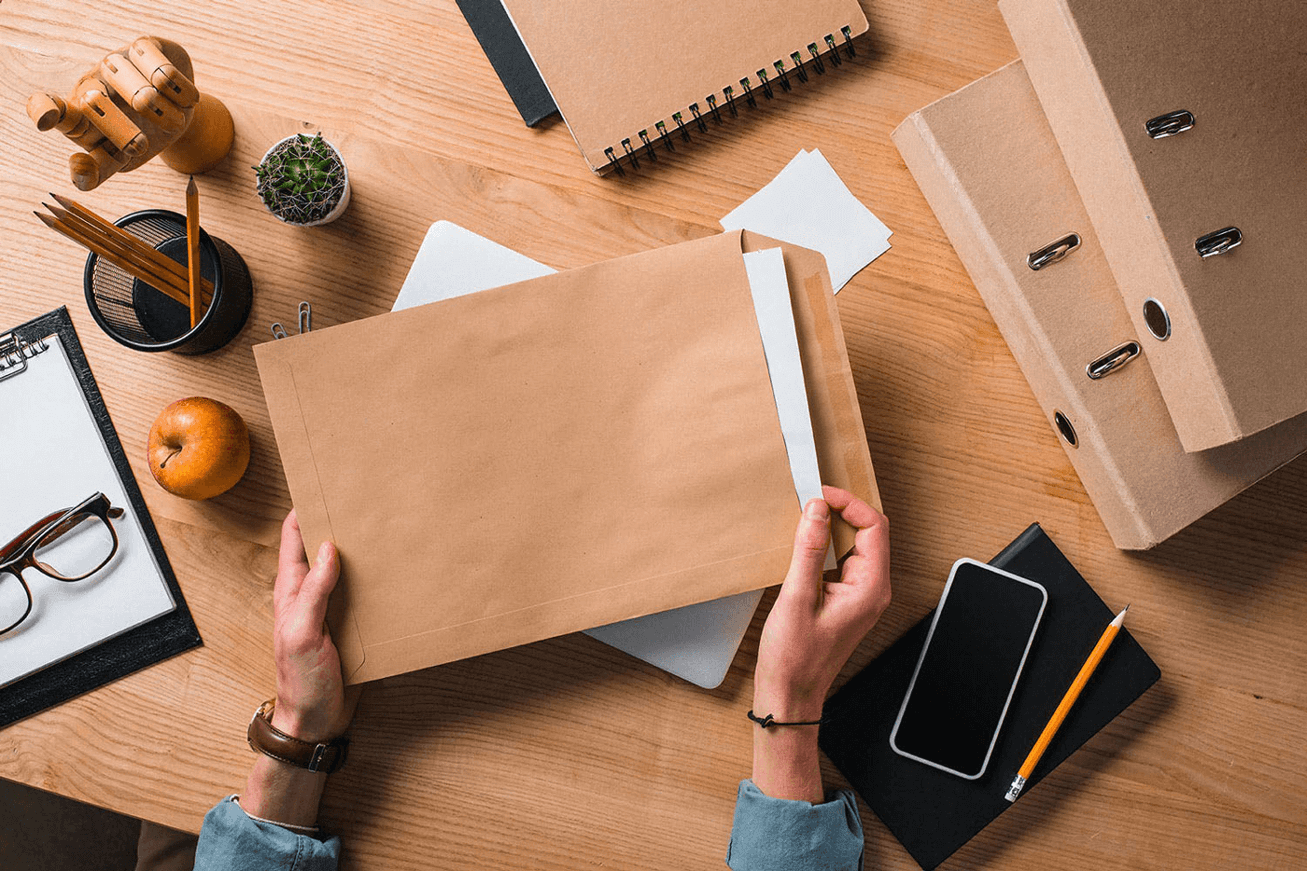 >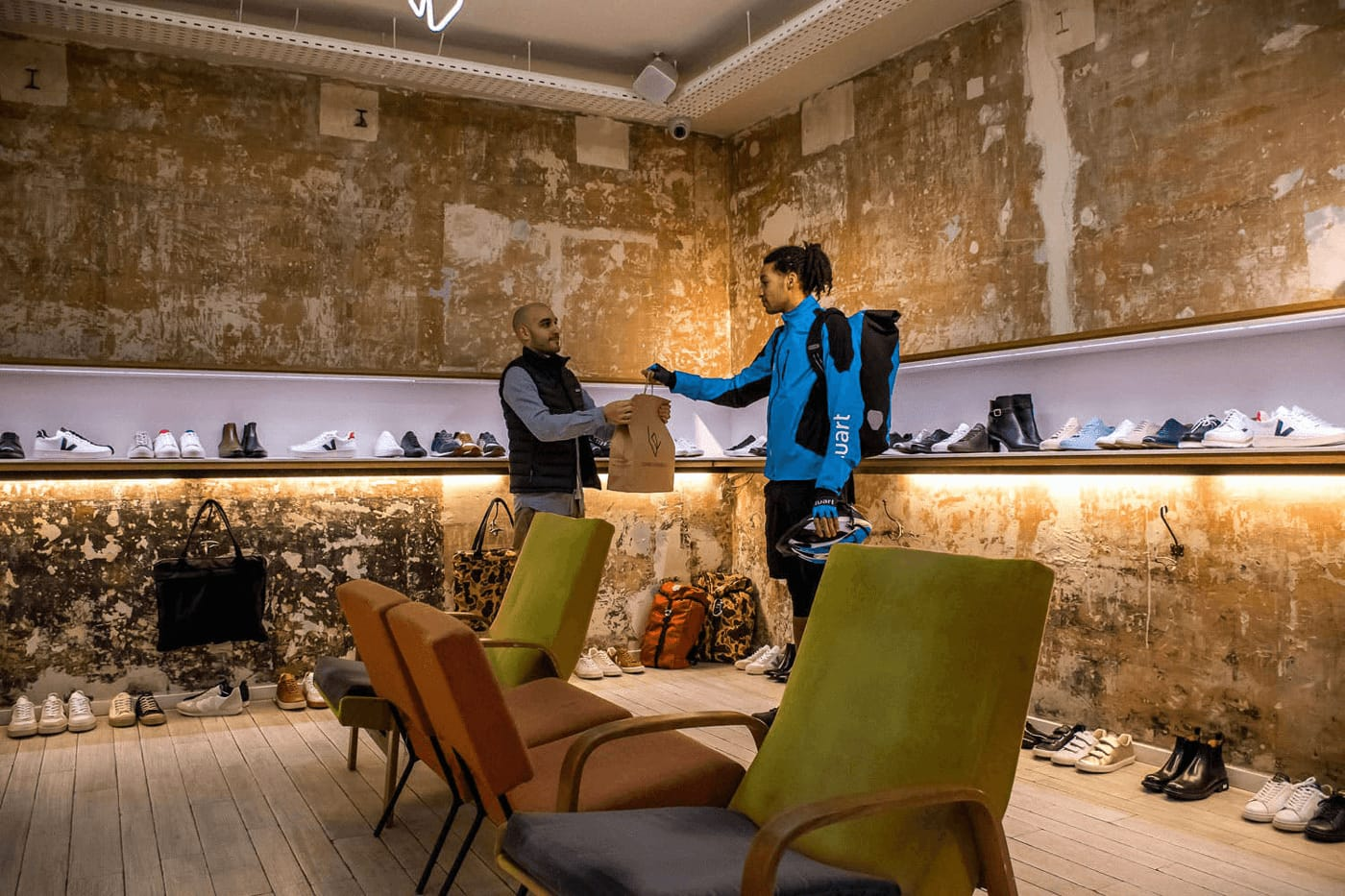 Go ahead
Start powering your deliveries with Stuart today!