Grocery delivery
with Stuart
Power your business with on-demand deliveries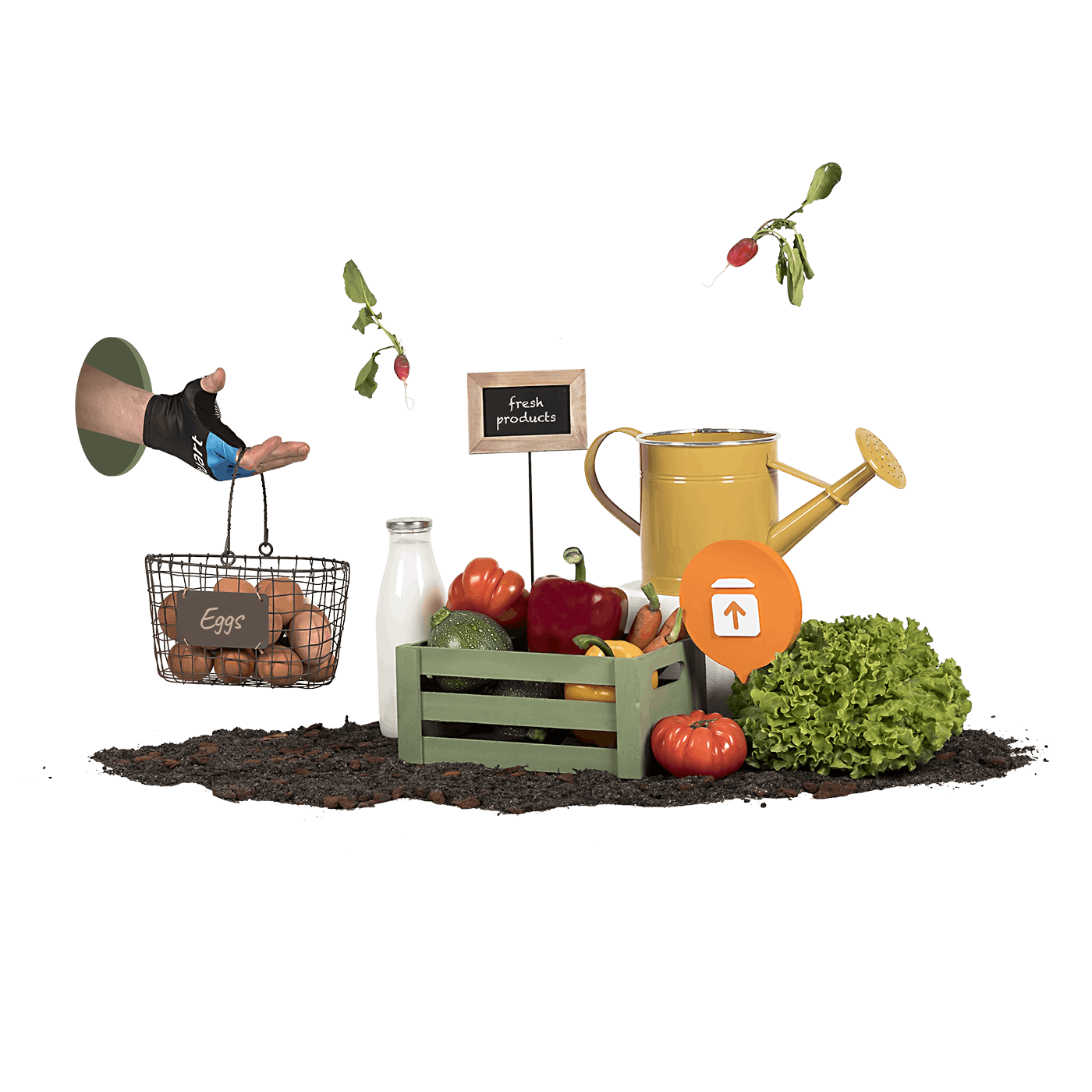 Groceries
Millions of vegetables delivered with Stuart
In an on-demand world, Stuart is the one platform that will help you power all your last-mile operations - from one-hour to same-day delivery. Explore the opportunities offered by fast, flexible and convenient deliveries by partnering with us.
The perfect delivery
solution for your
business
All-in-one last-mile platform
One-hour, same-day, ship-from-hub and in-store concierge delivery all available with Stuart
Automate your  deliveries
Integrate our e-commerce API to leverage your store network and better reach end-clients
Small groceries & bigger volumes
We can carry big items: our algorithm will always choose the right transport type
Professional multi-modal fleet
Our highly trained independent couriers - bikes, mopeds, cars - all meet cold chain requirements
Available 7 days a week
Request couriers for your grocery chains at the click of a button from 8am to 11pm, 365 days a year
How can we work together ?
The experience of shopping at your local grocery store has never been easier thanks to our collaboration with Stuart. Our clients can quickly go online, purchase their favorite ingredients and have them sent to their doorstep in under an hour. Antoine Creuzet, E-commerce Director, Carrefour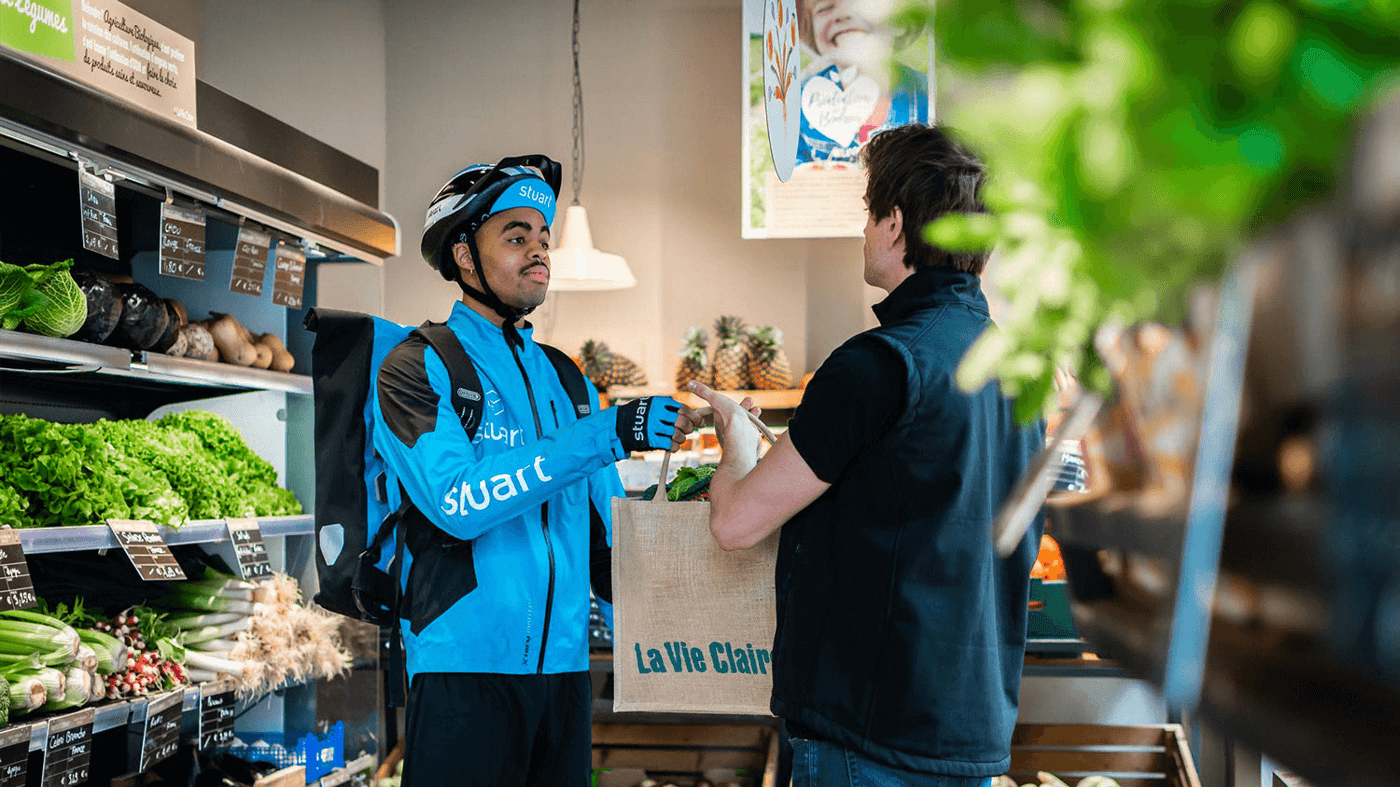 Online grocery's big bang is underway
With customers showing greater interest in purchasing groceries online - 26% of UK shoppers declared buying fresh food and beverages online last year - and newcomers entering the market, traditional players have to take a bold stance, both innovating on their operations and delivery capabilities. With Stuart, easily leverage your store network in your e-commerce strategy to provide one-hour delivery, or offer same-day via our network of urban hubs.
Your white labelled delivery partner
Stuart enables you to deliver a premium experience throughout your entire e-commerce journey:
Define eligible stores for delivery in your network

Prioritise or exclude selected transport types

Stack deliveries to increase operational efficiency

Monitor all jobs in real-time & get updated ETAs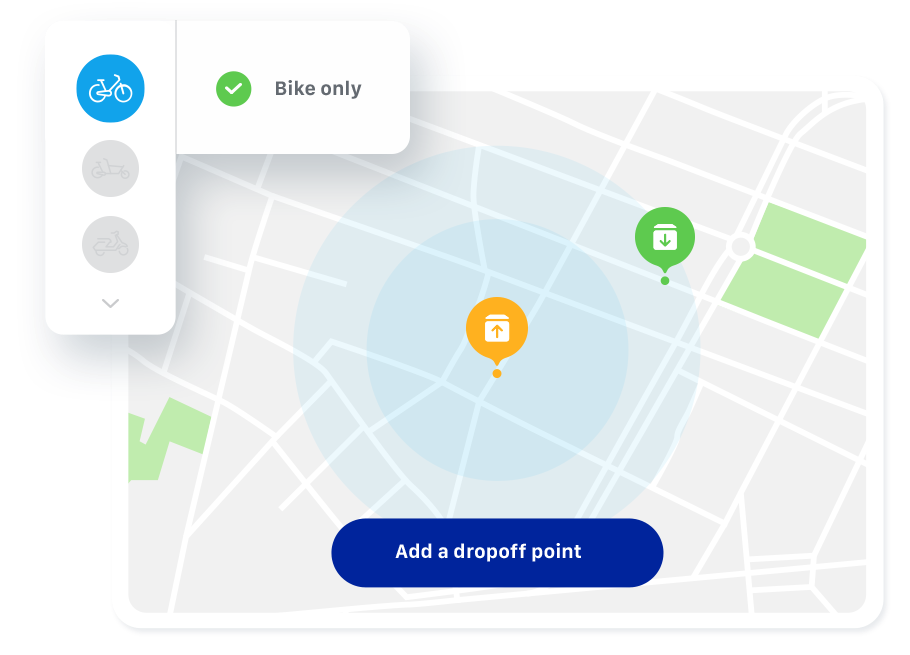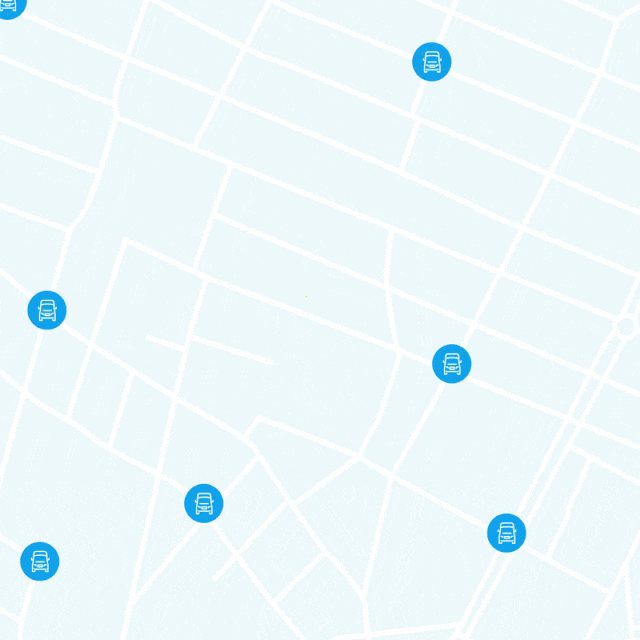 We have the right
product for you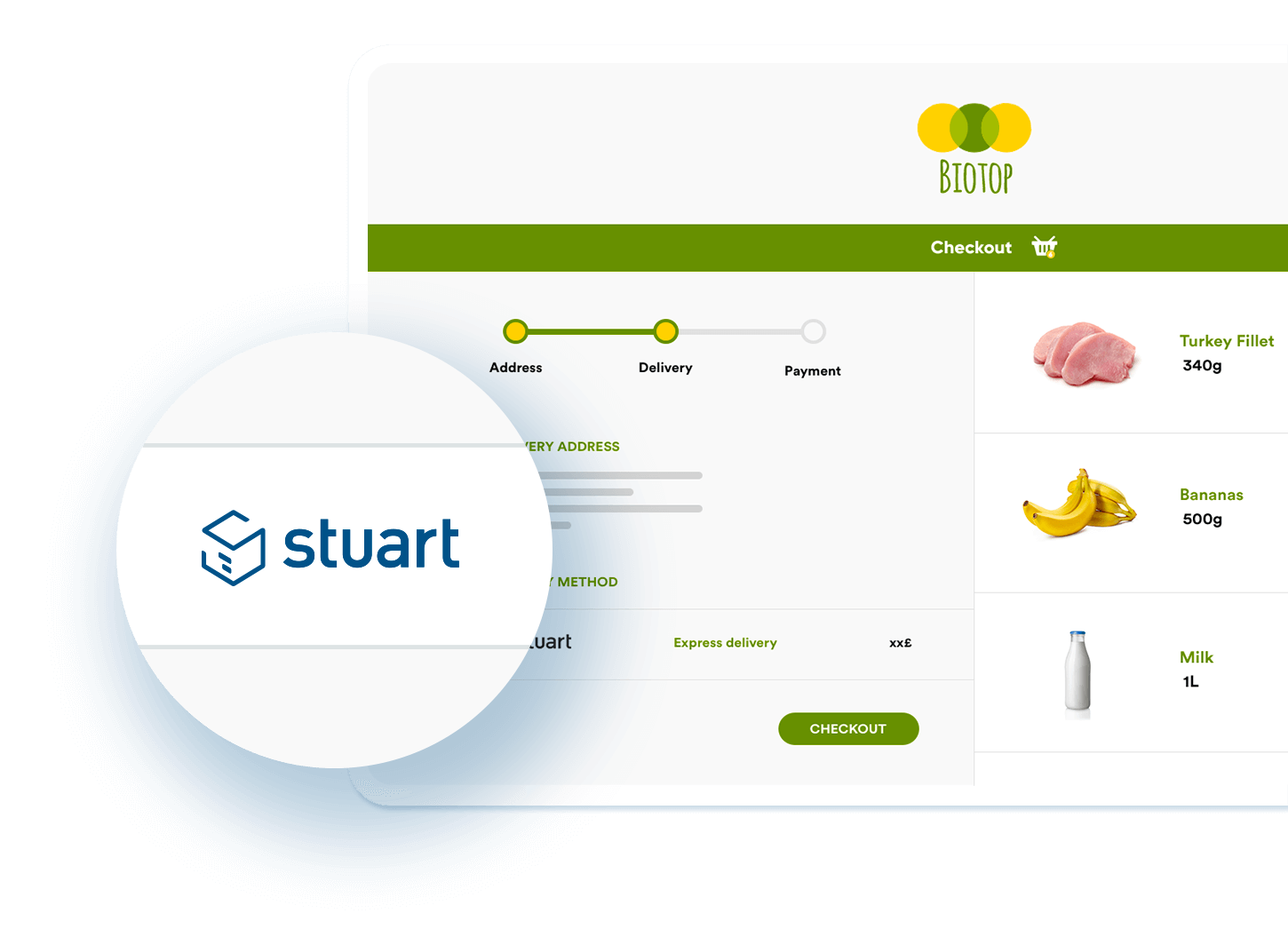 One-hour delivery, same-day delivery, instant returns
E-Commerce integration
Fully automated dispatch integrated into your customer journey
Leverage your store network in your e-commerce delivery operations
Instant or scheduled delivery from store or from city hub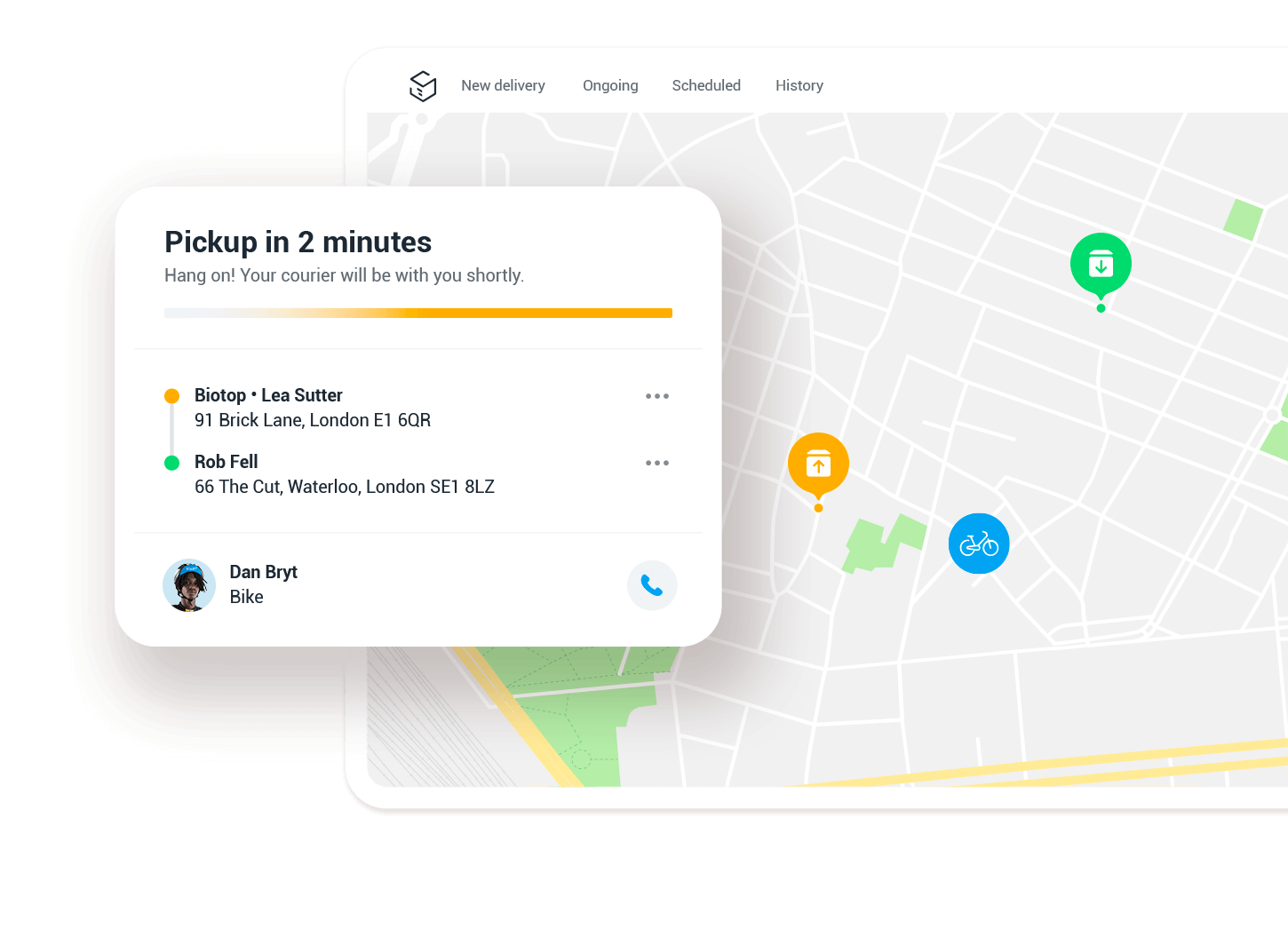 Real-time store to store replenishment, concierge service, ship from store:
SaaS platform via web browser - no IT integration required
Instant or scheduled delivery
Invoice and account management
100% usage-based, no commitment
Start Delivering Now
Embark on a ride
with Stuart
Build a scalable delivery experience by integrating our cutting edge e-commerce API:
On-demand delivery capabilities fully integrated into your website
Fully automated dispatch for all orders
H+ capabilities by synchronising orders to the nearest available stores
Same-day delivery via your network of stores
Learn About Our Integrations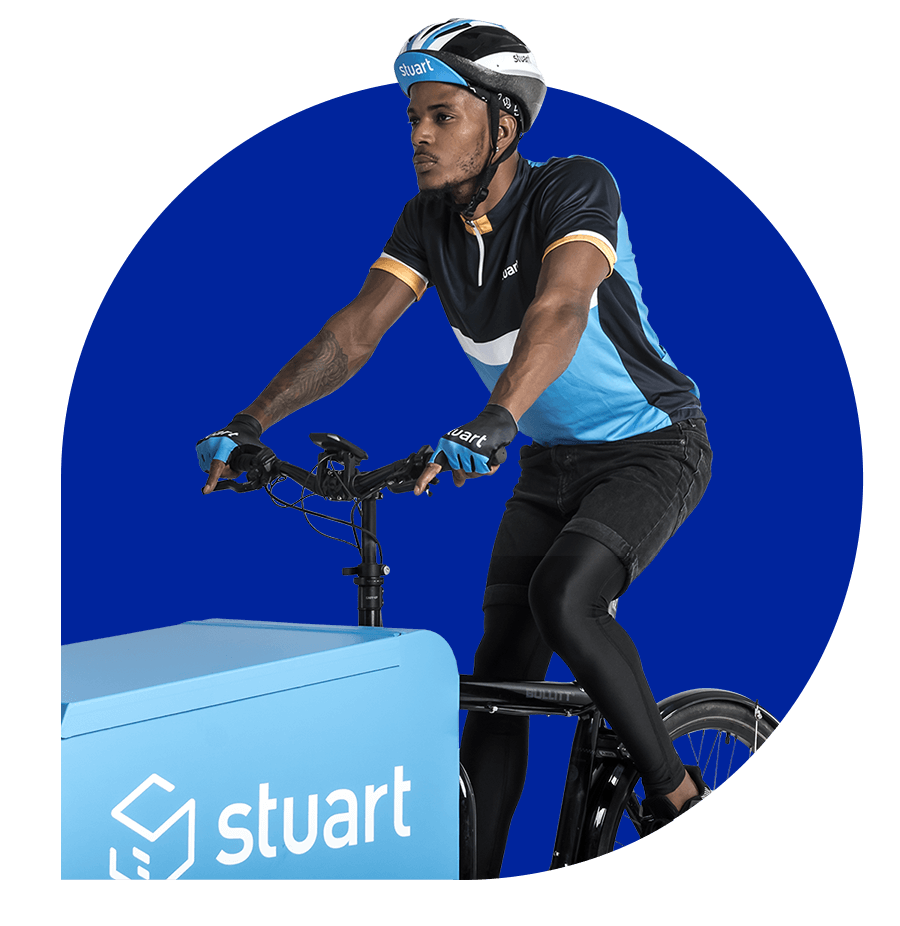 Built-in features for
your industry
Our technical team has assembled features that will help grow your operations with added efficiency:
Set-up your preferred delivery slot to offer to your customers

Automatic allocations of the best transport type for orders thanks to package sizing

Monthly reporting dashboards to monitor your performance
>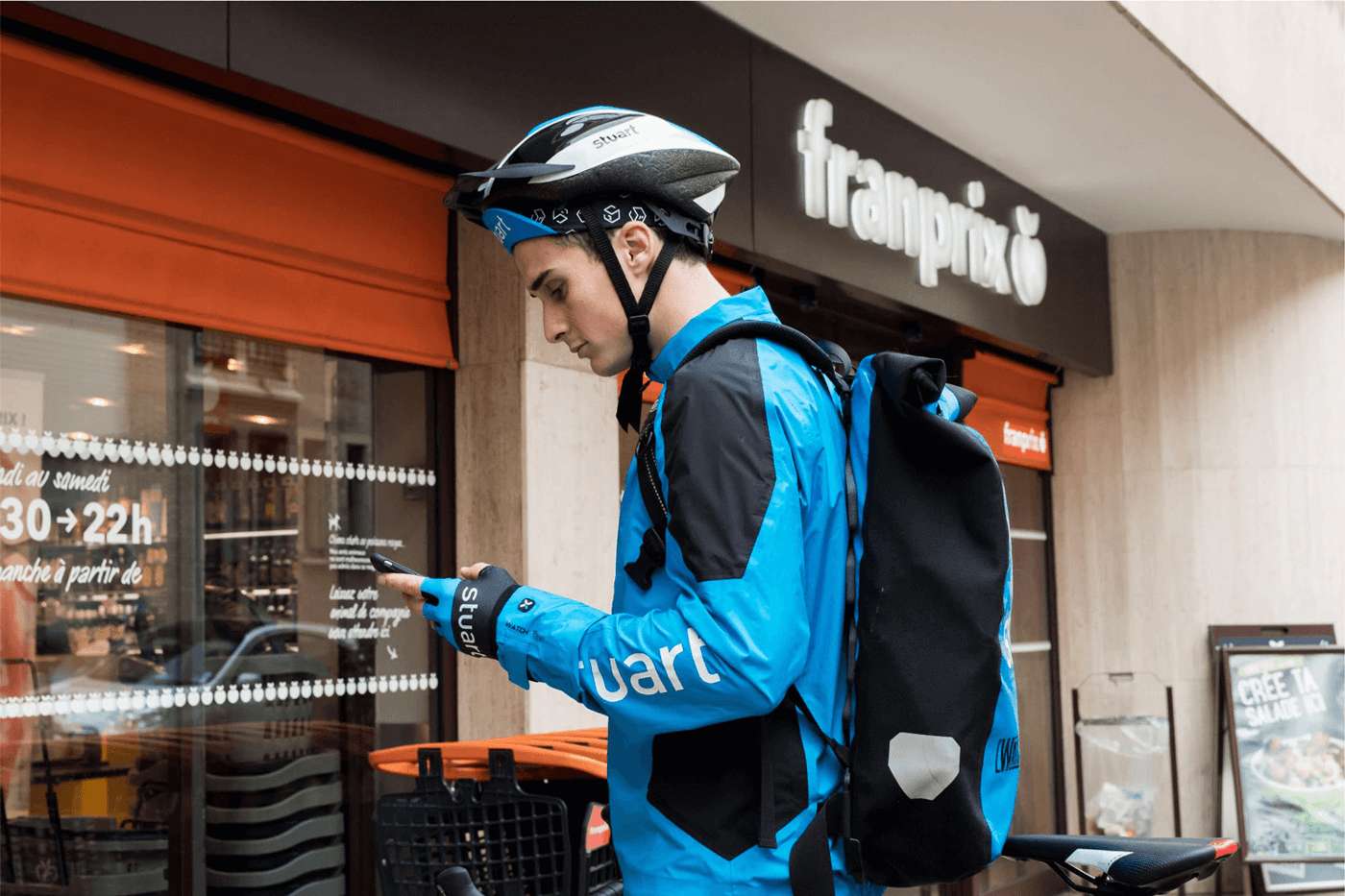 >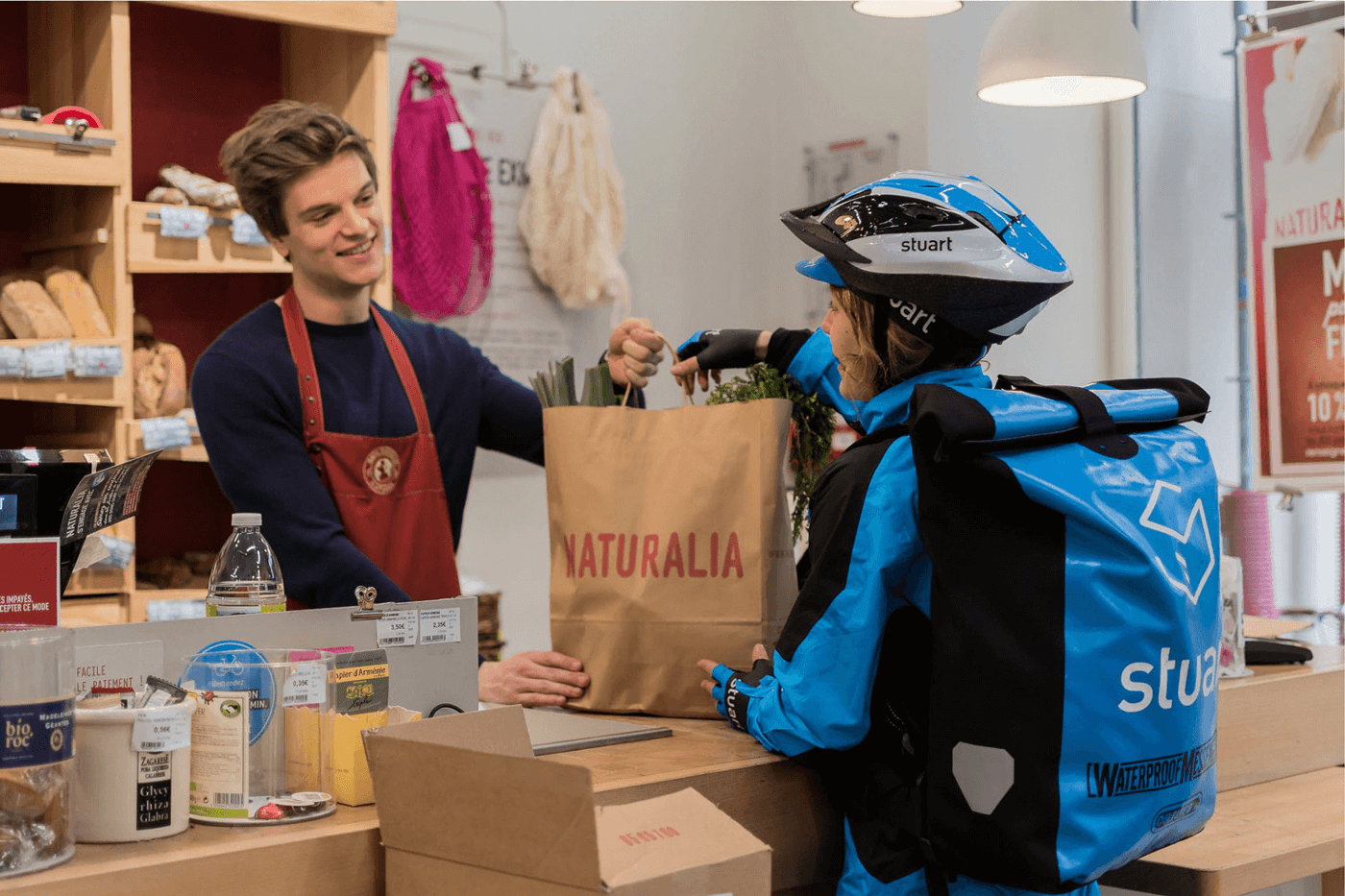 >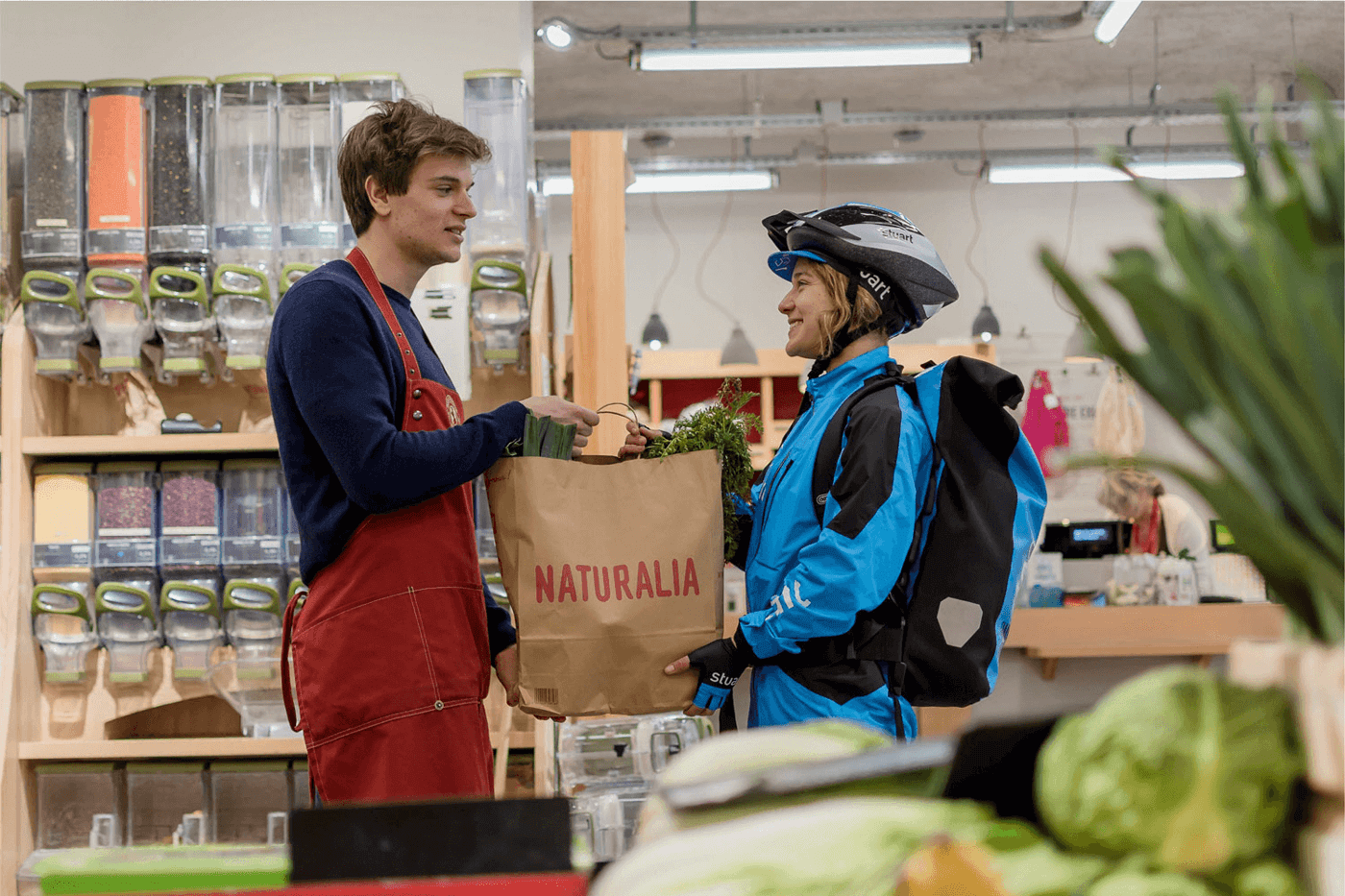 >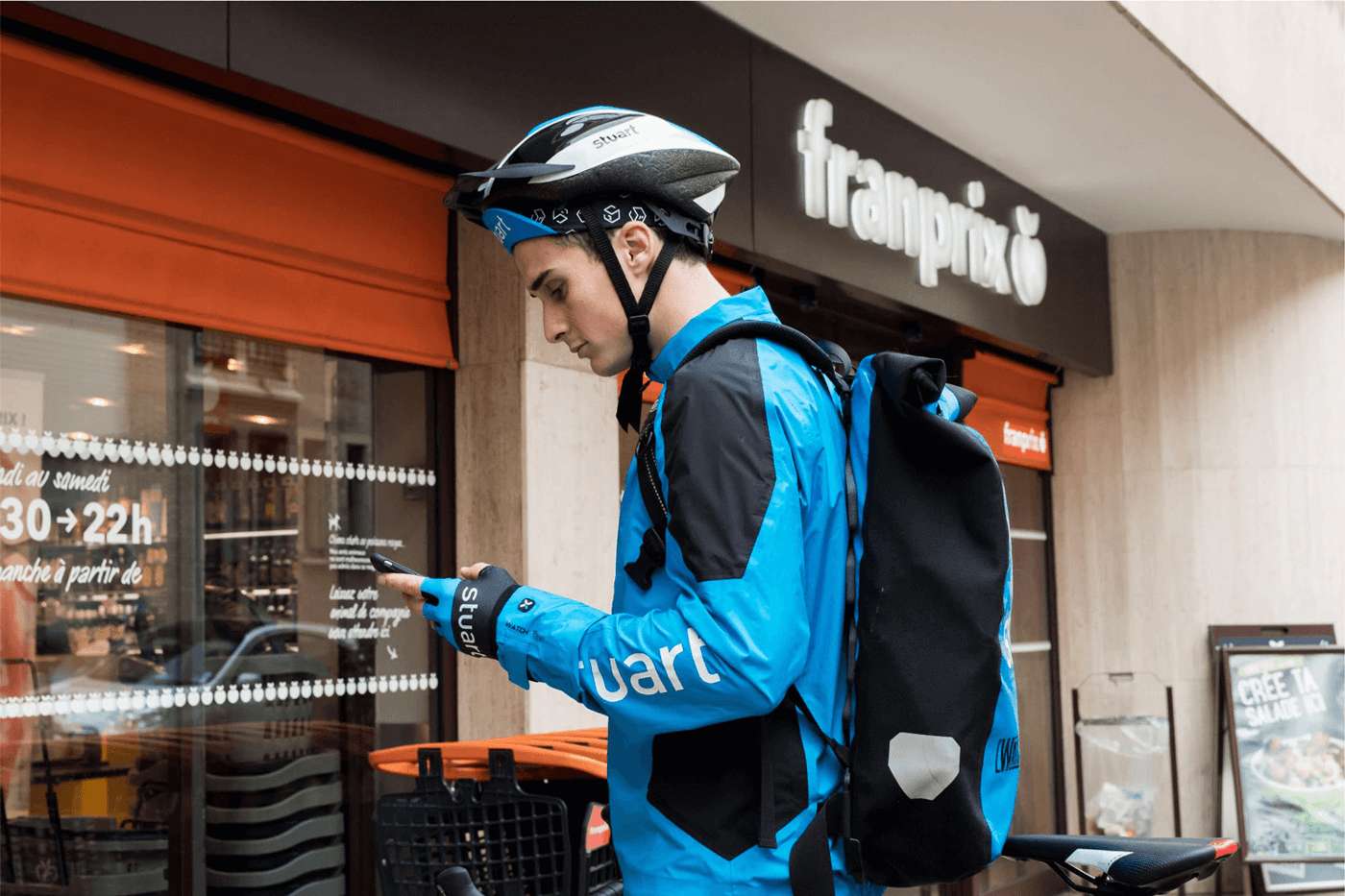 >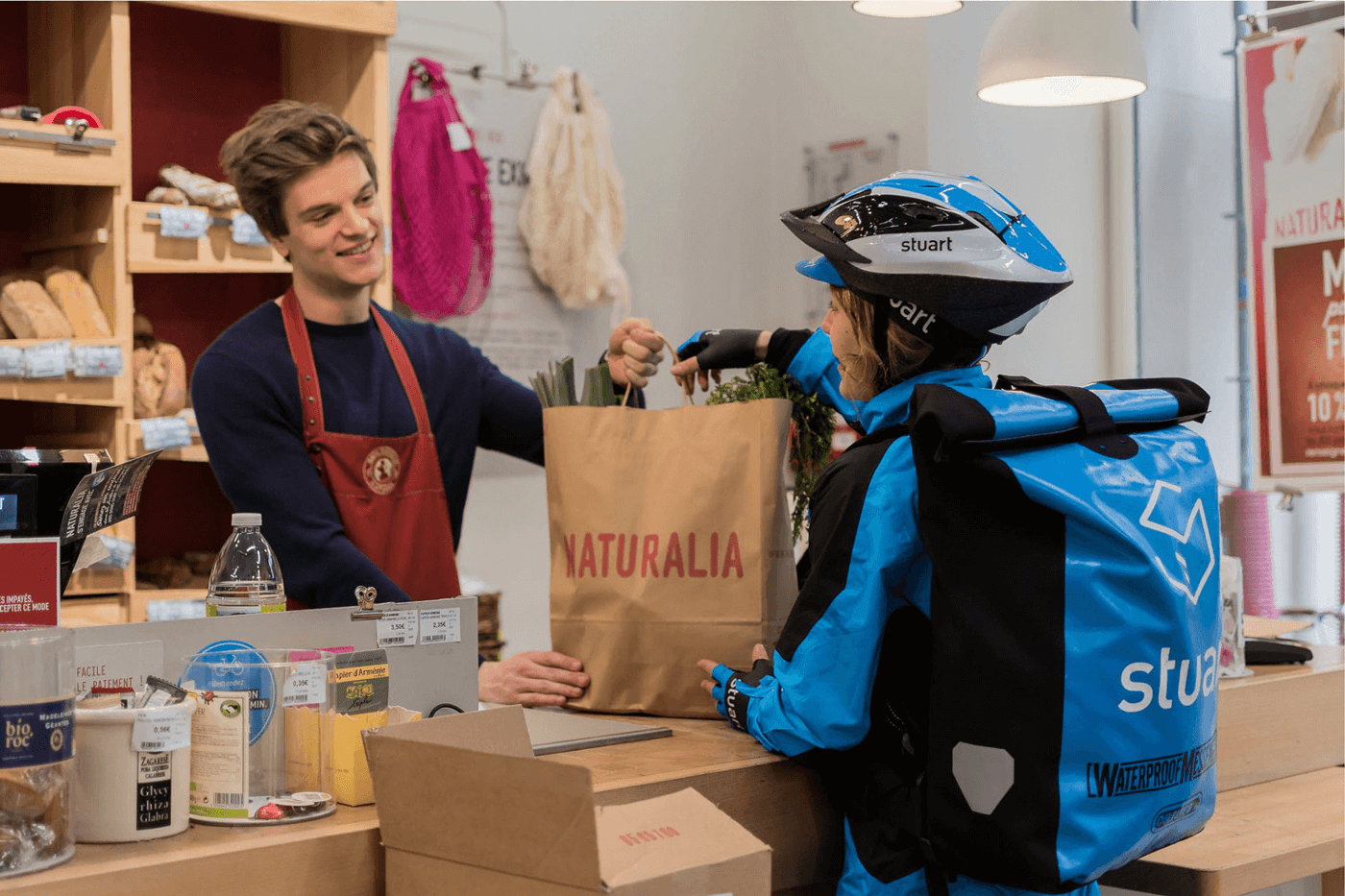 Delivery that matches
your client's needs
Building customer loyalty thanks to a great delivery experience is paramount to Stuart. Delight your customers along the way with:
Go ahead
Start powering your deliveries with Stuart today!