Small details and tough decisions
Every person who's ever been in an active job seeking process will tell you: getting rejected for a position is bound to happen. In today's super competitive job market, there are sometimes a hundred applicants for a single position. As a Talent Acquisition Manager, I'm often interviewing multiple candidates that are equally qualified for the same position. At the end of the recruitment process, I find myself in a position where I have to make tough choices–in accordance with the hiring manager. The final decision comes down to small details, and although we use skill mapping tools to be as objective as possible during the recruitment process, there's always a part of subjectivity that we can't quite erase. Rejecting a candidate doesn't necessarily mean that we thought they were not a valuable profile, but rather that we had another candidate that we thought was a slightly better fit in that moment.
How to heal a broken heart 
Ever since I joined Stuart fifteen months ago, I've had the privilege to meet–and recruit!–amazing talents to help Stuart achieve its business goals. But I've also had to announce to candidates I truly believed in that we decided to go another way. I know first-hand that candidates are heartbroken when they don't end up being recruited. Even though we share constructive feedback with unsuccessful candidates, I've always felt like something was missing. Even positive feedback felt somehow too little to show that we really valued the applications of candidates who sometimes went through three rounds of interviews.
Rejecting a candidate doesn't mean that they were not a valuable profile, but rather that we had another candidate that was a slightly better fit.
In August 2021, I decided to make it my professional goal to ease the feeling of rejection for candidates in the advanced stage of the recruitment process at Stuart. I wanted to show that we care about their job hunting journey just as much as they cared about getting the job they had their heart set on. I joined forces with the HR Team at Stuart and we started building a cross-departmental project team to turn a will into a concrete initiative.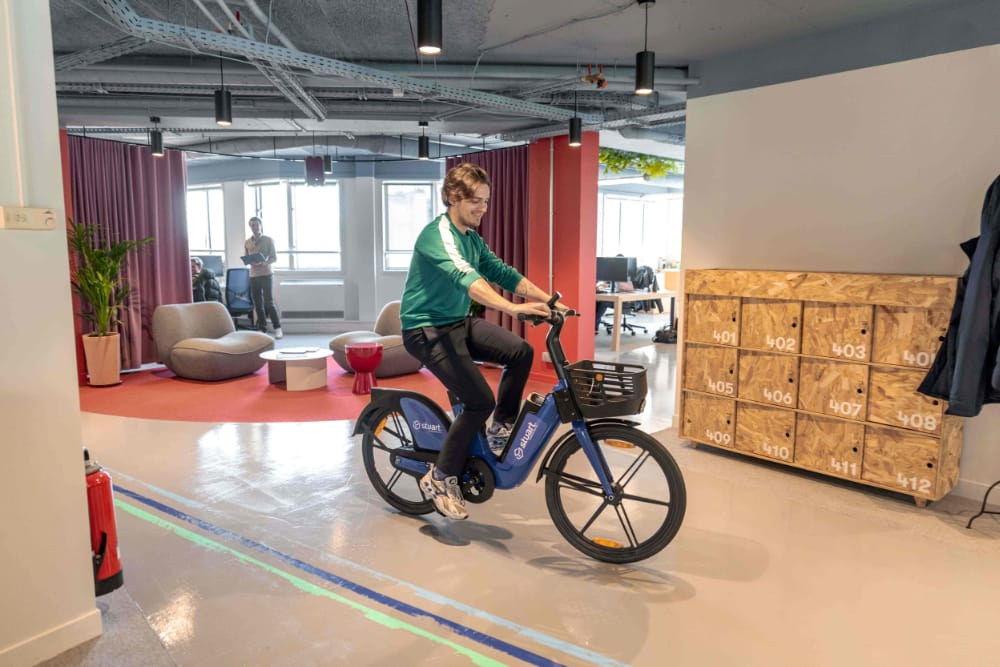 The Last Mile Candidate project
We called this project "The Last Mile Candidate" as a reference to Stuart's core business–last-mile delivery. After weeks of brainstorming, we came up with the perfect idea to show candidates that we did sincerely value their engagement during the recruitment process. Because we believe their commitment is a reflection of their personal values, we decided to give them an opportunity to support causes they believe in. Stuart would offer a donation in the name of the candidate to one of our selected NGOs. 
We launched the project as a pilot in October 2021 for all candidates that made it to the culture fit interview and later extended it to candidates in the case-study stage (for business roles) or to the technical challenge stage (for tech roles). With our Diversity, Equality and Inclusion in mind, we selected NGOs involved in social causes in line with Stuart's values. In France, we selected an organisation committed to protecting animal rights. In Spain, we partnered with Fundació Catalana Síndrome de Down which promotes equal rights and dignity for people with Down Syndrome and other intellectual disabilities. In Poland, we teamed up with Grupa Stonewall, an NGO named after the Stonewall Rebellion that fights for LGBTQ+ rights.
Since 1999, Progetto Itaca has been working to support people living with a mental disorder and their families, and to counter the prejudice that affects them. The funds raised by Stuart will support the development of our Job Stations—assisted remote work centres for the employment and inclusion of people with mental health problems. We hope that more and more companies will follow Stuart's virtuous example and take the fundamental issue of mental wellbeing to heart.

— Ughetta Radice Fossati, Secretary General of Fondazione Progetto Itaca
Finally, in the two last countries that Stuart launched, Italy and Portugal, we associated with Progetto Itaca which promotes Mental Health Awareness, and Aldeias de Crianças SOS which works to make sure no child has to grow up without a family.
Delivering a positive impact 
Since the launch of this project, we've asked our last-mile candidates that chose to have a donation made in their name to share their opinion about this initiative. So far, we've received super positive feedback that only encourages us to further develop this project by partnering with even more NGOs that represent different communities and support social causes. The first task at hand is to kick off the project in the UK where we are still actively looking for a partner.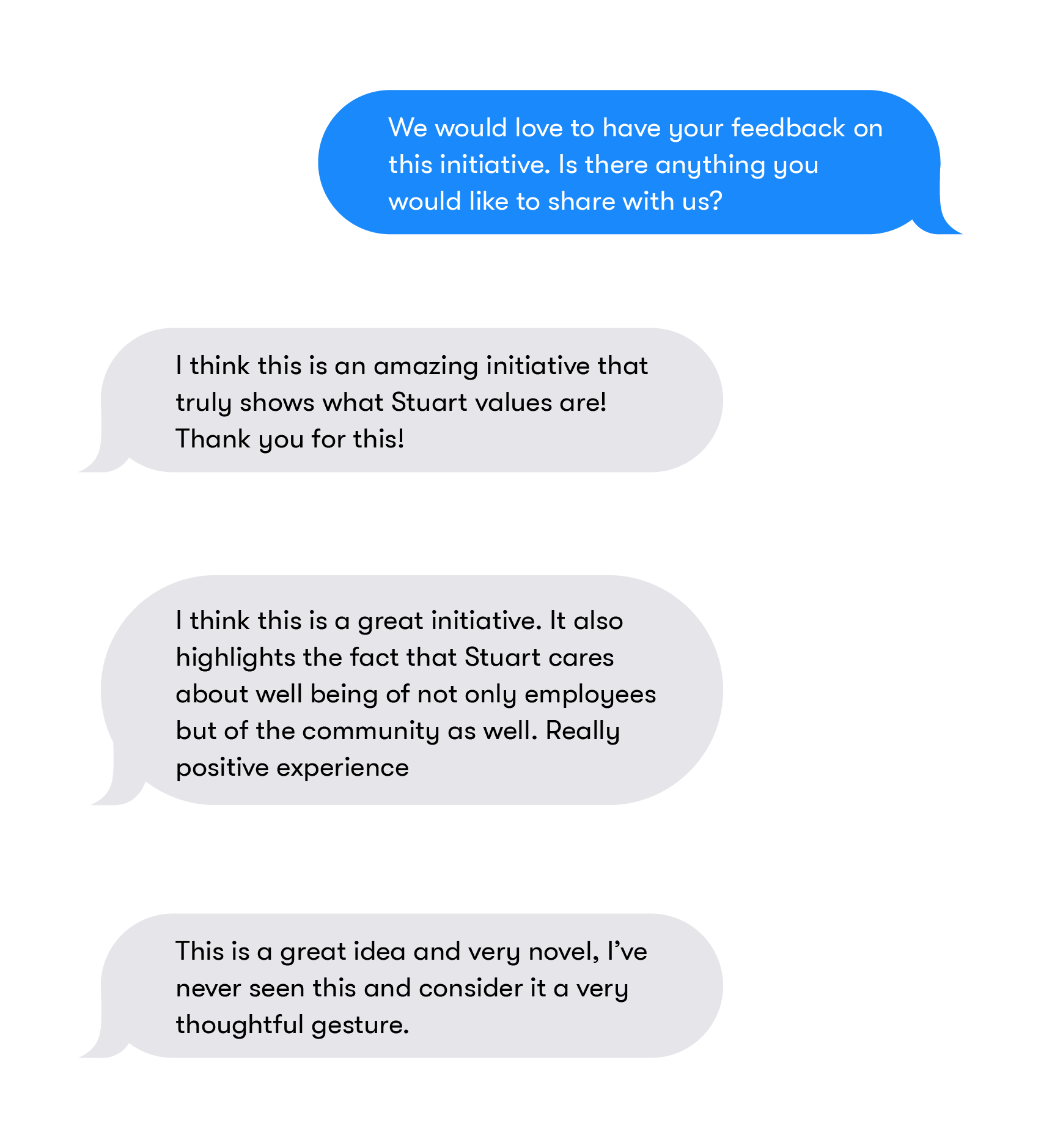 Just as Stuart encourages our people to get involved for the environment and the communities around us, we now empower last-mile candidates to make a positive impact on our society. 
As I reflect on the journey that leading this project has been, I am proud to have contributed to honouring the candidates who put their hearts into the recruitment process. I'm equally proud to support Stuart's commitment to being a force for change beyond our corporate action.
To all talents reading this article, I encourage you to apply for our open positions. Regardless of the outcome, our Talent Acquisition team will do its best to deliver a positive candidate experience.