If you're new to Stuart and can't yet tell which team your new colleagues are on, there's one sure way to recognise Talent Acquisition: you'll most likely find them working in our offices' individual phone booths! Indeed, a good part of a talent acquisition specialist's day is devoted to interviewing candidates to help match Stuart with the amazing profiles we need to achieve our company's business goals.
Recruiting fast in a competitive environment
Recruiting for a fast-growing scale-up like Stuart is a challenge, as we have many positions to fill and receive thousands of applications every month. Founded in 2015 by two French entrepreneurs with the goal of speeding up how goods are transported in urban areas, Stuart is now operating in five countries and more than 110 European cities. This hyper-growth in our operations has meant an increase in our workforce as well. Stuart is now a company of more than 680 employees, more than 280 of which were recruited in 2021 alone.
That's how busy this year has been for our growing Talent Acquisition team! To acquire the best talents in a timely manner, Stuart first had to develop a strong team of recruitment specialists. In just three years, the team has grown to five times the size from its original three members and is now under the joint leadership of Fernanda (Business Talent Acquisition Lead) and Corbmac (Tech Talent Acquisition Lead). Thanks to Talent Acquisition, Stuart has been able to hire over 500 employees across tech and business roles.
Our secret to recruiting that many people in such a short time frame? Stuart's strength comes from strong company values, a best-in-class product and a meaningful mission: to develop logistics for a sustainable world. Add to this opportunities for professional development, the chance to work alongside talented people from all around the world, a company culture that enables work-life balance and you get to stand out from the competition as an employer. Of course, communicating these points well helps to capture the attention of the best talents in the job market. This is where Talent Acquisition comes into play: to proactively source candidates, our team at Stuart uses a mix of sales and marketing techniques in order to promote the company and the positions available. 
Attracting talents is one thing, but our Talent Acquisition team's biggest challenge is to hire the profiles that match Stuart's needs to accomplish the company's business goals. This means first and foremost evaluating specific hard skills for tech positions, and soft skills for business roles. The skill mapping process for tech positions involves understanding what technical languages the candidates must be skilled in and what technologies they feel comfortable using. Thankfully, Stuart has clear definitions in our tech skill mapping for each stage of seniority and what criteria candidates need to master to move up to the next level of their career framework. When assessing candidates, we provide them with take-home assignments involving the technology they will be using and have it assessed by several more senior Stuart employees.
When it comes to business vacancies, the talent acquisition specialist and hiring manager will identify together which skills they are looking for. During take-home assignments built to see the candidates in action, hiring managers will also have the opportunity to assess those skills! As essential as it is to find candidates with the right hard skills, it's also essential to look for candidates who fit the company's values. At Stuart, we're proud to foster a happy and collaborative environment for people to work and grow alongside each other. 

Ensuring a positive candidate experience
We believe that promoting a culture of collaboration and kindness in the workplace starts during the recruitment process. This is why our Talent Acquisition team maintains a human-centered approach while evaluating candidates. The first step to ensuring a positive experience is to keep things moving quickly from the moment an application is received to the effective hiring of a candidate. Our TA team makes it a priority to reply to each application within five working days, with either a positive or negative response. Not only that: our recruitment specialists share constructive feedback with every candidate after each step of the recruitment process and are available to reply to any questions they might have. 
Meeting these high standards can prove challenging when as many as 3000 applications are received per month! This is where automation tools help our specialists manage their processes. To support Stuart's hiring efforts, the TA team has implemented a new ATS (Applicant Tracking System) called Lever to document feedback from every stage of a candidate's interview process, create candidate scorecards, manage job applications, centralise reporting, and protect our candidates' data.
In our mission to treat every application with the same thoroughness, we put a strong focus on creating equal opportunities for candidates, regardless of their gender, race, age, ethnicity, sexual orientation or disability. We welcome people from diverse backgrounds and we believe every individual's different and unique perspective stimulates creativity and innovation in the workplace. 
Our talent acquisition specialists are on the frontlines to establish an equal employment opportunity policy as a pillar of Stuart's company values. Not only do they integrate inclusive best practices, such as using inclusive language and including an Equal Employer Opportunity (EEO) statement in job descriptions, they help produce resources to train our Stuwies to combat biases. As an example, our TA team is proud to have helped create an Implicit Bias Handbook for hiring managers so they can make sure their interview processes are fair for all applicants. Stuart is proud to be an equal opportunity workplace and our TA team is continuing to work hard on creating processes that ensure we stay true to our values.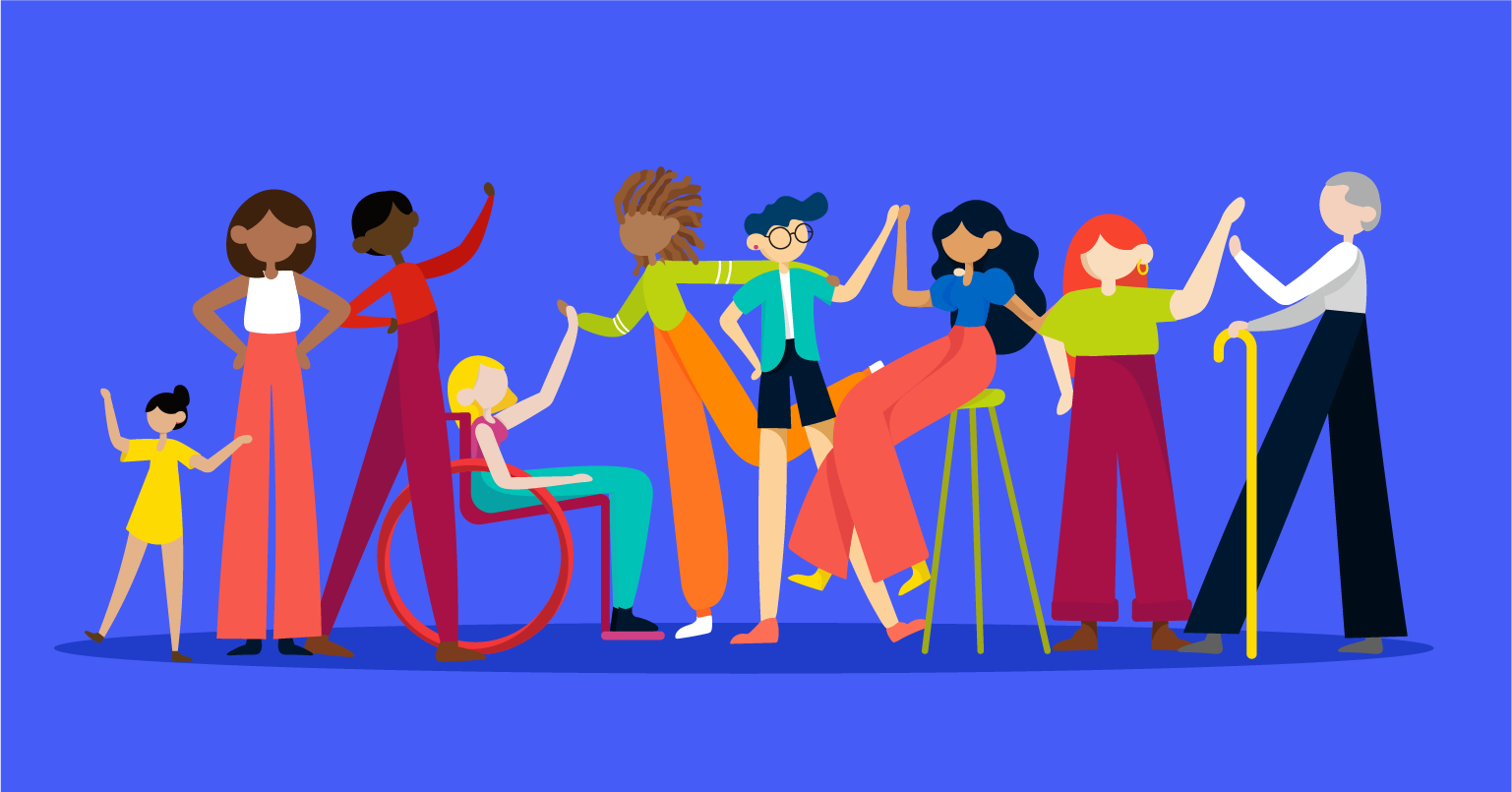 Meet our amazing TA team
Our Talent Acquisition team's dedication to building an inclusive and diverse workplace is mirrored by its own diversity: our team is not only international, but also represents different educational and social backgrounds, ages, and gender identities. Few teams at Stuart represent so well our mission to deliver strength through diversity and unity through community. Although the team is spread out in four different offices (Barcelona, London, Paris and Lisbon), they stay united through their values and common goal of hiring talented people and creating a unique workplace. Our talent acquisition specialists also keep team spirit high by meeting occasionally during offsites or through various initiatives that showcase their supportive mindset. Last September, the team had their first global offsite in Sevilla where they spent three days discovering the gorgeous Andalusian city. When they can't all meet in person, they make sure to organise sharing knowledge sessions but also virtual coffee chats to bond beyond their work relationships.
Ready to take on new challenges
Empowered by their collaborative team spirit, our Talent Acquisition team is always open to taking on new challenges and thinking about innovative ways to improve the recruitment process. Among the priorities for the next year is to adopt an even more data-driven approach to recruiting. Indeed, relying on data can help our talent acquisition specialists identify challenges and pain points faced in the past, and adjust the recruitment strategy for each position. Working closely with the Data department can also help our TA team gather market insights and increase efficiency when sourcing specific profiles.
Finally, one of the biggest upcoming challenges for the TA team will be to foster more involvement with other departments and hiring managers. To ensure our recruitment specialists accurately understand hiring needs, they're exploring solutions such as participating in business and tech meetings on a regular basis. An "orientation day" within the teams they recruit for is also an option under consideration! As they find new ways to share even more details about open positions with candidates, our Talent Acquisition team is focused on innovation and excited to onboard many more Stuwies in the year to come.
Interested in joining the Stuart team? We're hiring! Check out our open positions!