Store-to-store
Inventory transfer
made simple
for retailers
Instant store to store courier services
Store-to-store
Ending the burden of stock-shifting between two stores
Stock replenishment can quickly become a nightmare for retailers: it is both costly and time-consuming. Missing sizes or products can discourage loyal customers from returning to your store, especially during peak periods - weekends, holidays, seasonal sales - when customers are ready to spend more. Thanks to Stuart's store to store service all of your inventory can be transferred to where you need it most in two clicks.
Restock your retail
network in real-time with
express deliveries
Achieve every retailer's dream: none of your stores will run out of stock anymore.
Trigger on-demand express deliveries to move missing inventory from one store to another, instantly
Select the desired transport type / package size via our mobile app or web app
Our platform will automatically dispatch the job to the nearest courier partner in town to handle the job
We deal with emergencies:
deliveries within the hour 
Stuart's real-time dispatch solution is linked to our dense network of independent couriers. Thie means that whenever you trigger a delivery, a driver will show up at your store's doorstep in an average of 10 minutes. Once the courier picks up the parcel, the navigation system built into our courier app will indicate the most efficient path to the final destination.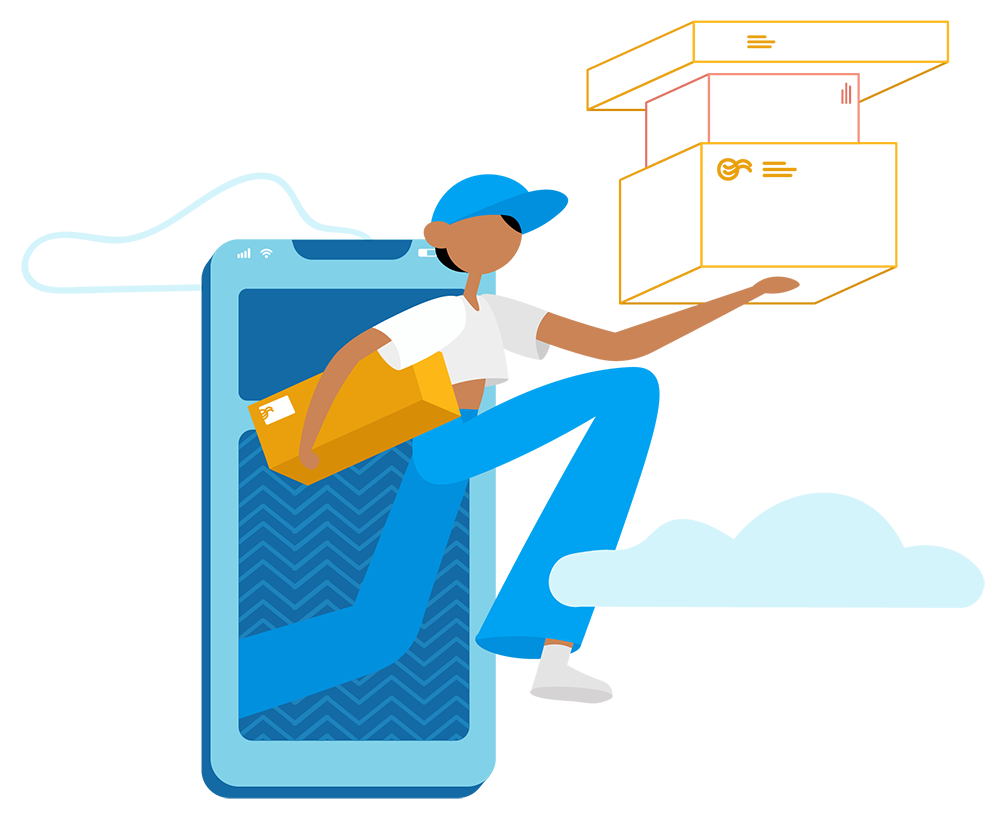 Flexible solution:
real-time pricing, 
no subscription fees
Stuart is all about flexibility: trigger a delivery whenever you need to and scale at the same pace as your in-store operational needs. Our app provides real-time pricing before you launch a job. The cost is calculated transparently, taking into consideration total job distance and selected transport type.
Your in-store clients are
in a hurry and can't make it to your other stores? 
You've just run out of stock on a certain product, and a client is asking for it? Provide a premium service at the click of a button by shipping the desired item from any store within your network, straight to your location. If the client is in a hurry you can even have it shipped to their preferred location, within a selected time window, and with real-time tracking.
Easy to scale,
powerful operations
Stop having to deal with logistics nightmares by signing up to Stuart's fast-paced and robust delivery operations. Our platform allows you to schedule multiple jobs at once, stacking up to 8 deliveries in one job. Our trusted fleet of independent couriers will take care of all your packages and deliver them on time.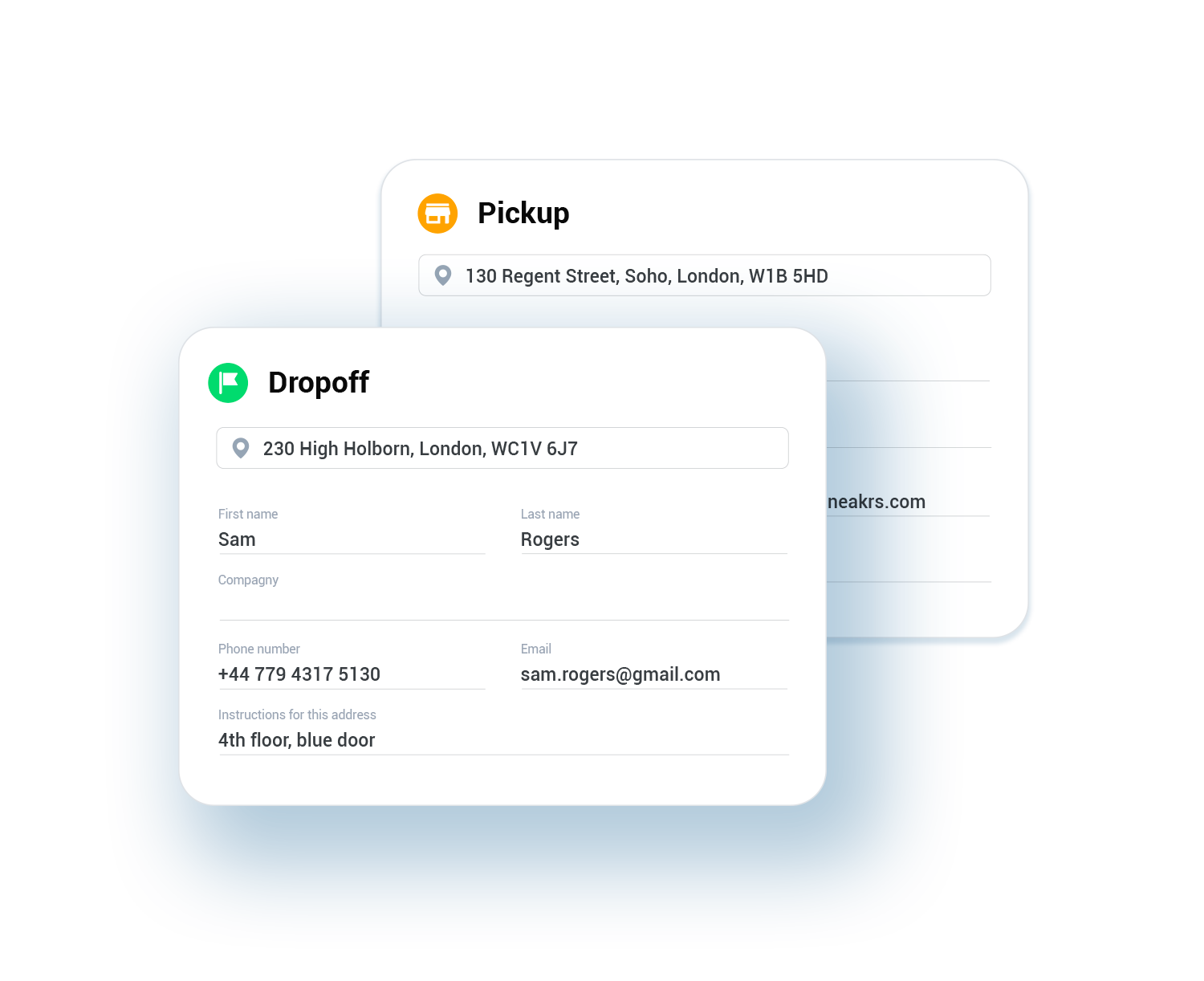 Zero code needed, all-in-one web or mobile interface
Our platform offers on-demand delivery made simple. Launch your first delivery today and delight your customers with delivery that builds relationship and brand loyalty. Straight forward process: no initial tech set-up, nor endless IT integration. Trust us - you won't regret it!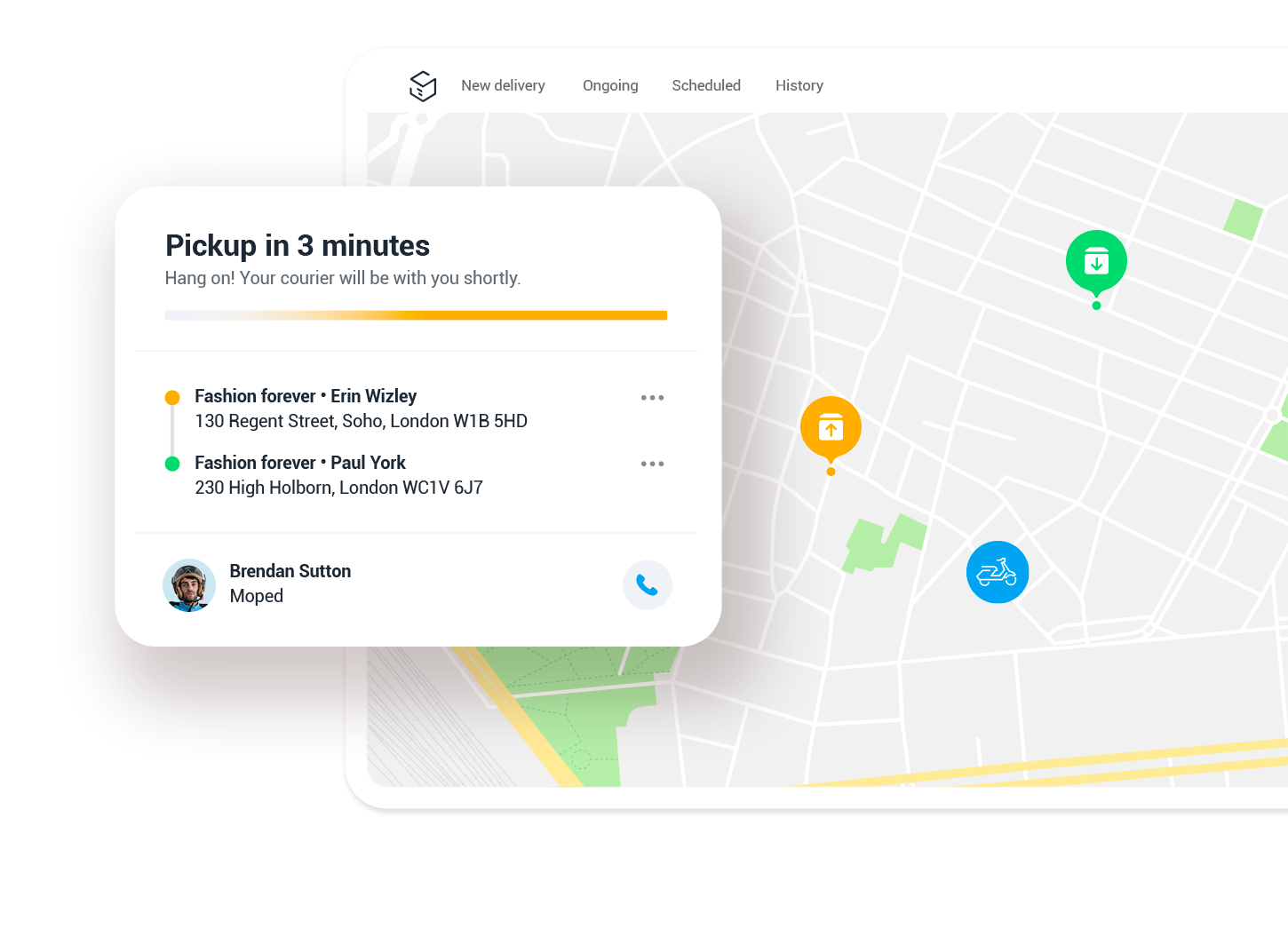 Create your professional account in no time and start delivering with us today:
Select your pickup & dropoff address

Choose your recipients' address & enter their details

Select package size
Review pricing & launch the job
Request a delivery
>
>
>
>
Go ahead
Start powering your deliveries with Stuart today!