Ship from Hub
Ship from Hub:
your same-day &
next-day delivery solution
Speed up delivery for online orders from warehouse to end customers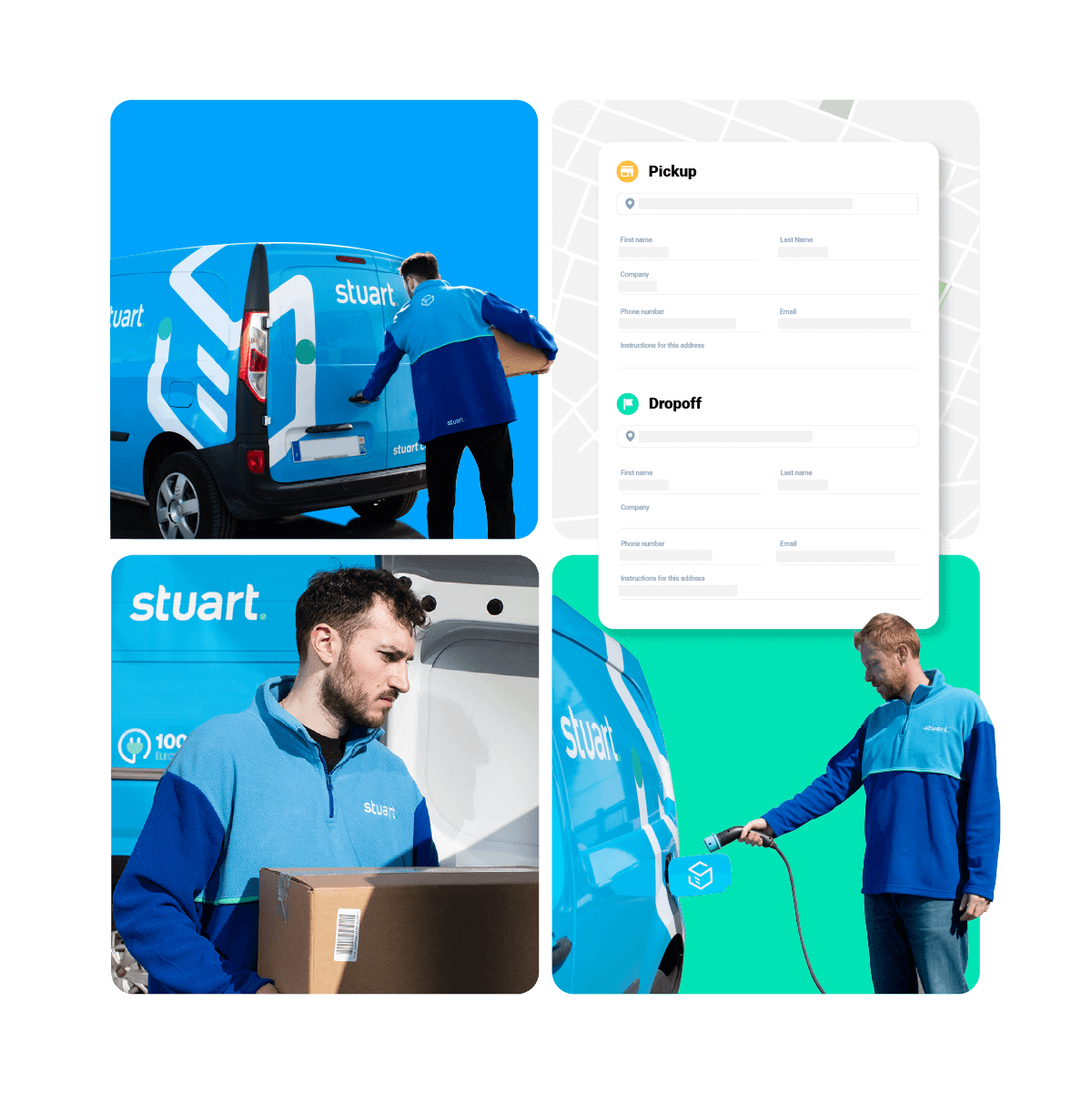 Ship from Hub
We help you grow your business
in the on-demand economy
Demand for a premium delivery experience is on the rise as convenience has fast become a key differentiator. The pressure of shorter lead time means that storing your inventory closer to your clients is of paramount importance. With our network of partners - city centre warehouses and parcel shops - we can help you better serve all your clients with same-day or next-day delivery.
Last-mile starts
where your inventory sits
With Stuart, open your full product range to same-day or next-day deliveries by bridging the gap between regional hubs, urban consolidation centers and your end-customers:
Stuart and its partners handle parcels - from pickup to final destination - whatever the package size, and product category

Fulfillment starts at the retailer's warehouses, before being shipped to city depots

Once stored in city depots, end-customers can request on-demand courier deliveries within a 30 minute window, tracking it with a simple SMS
>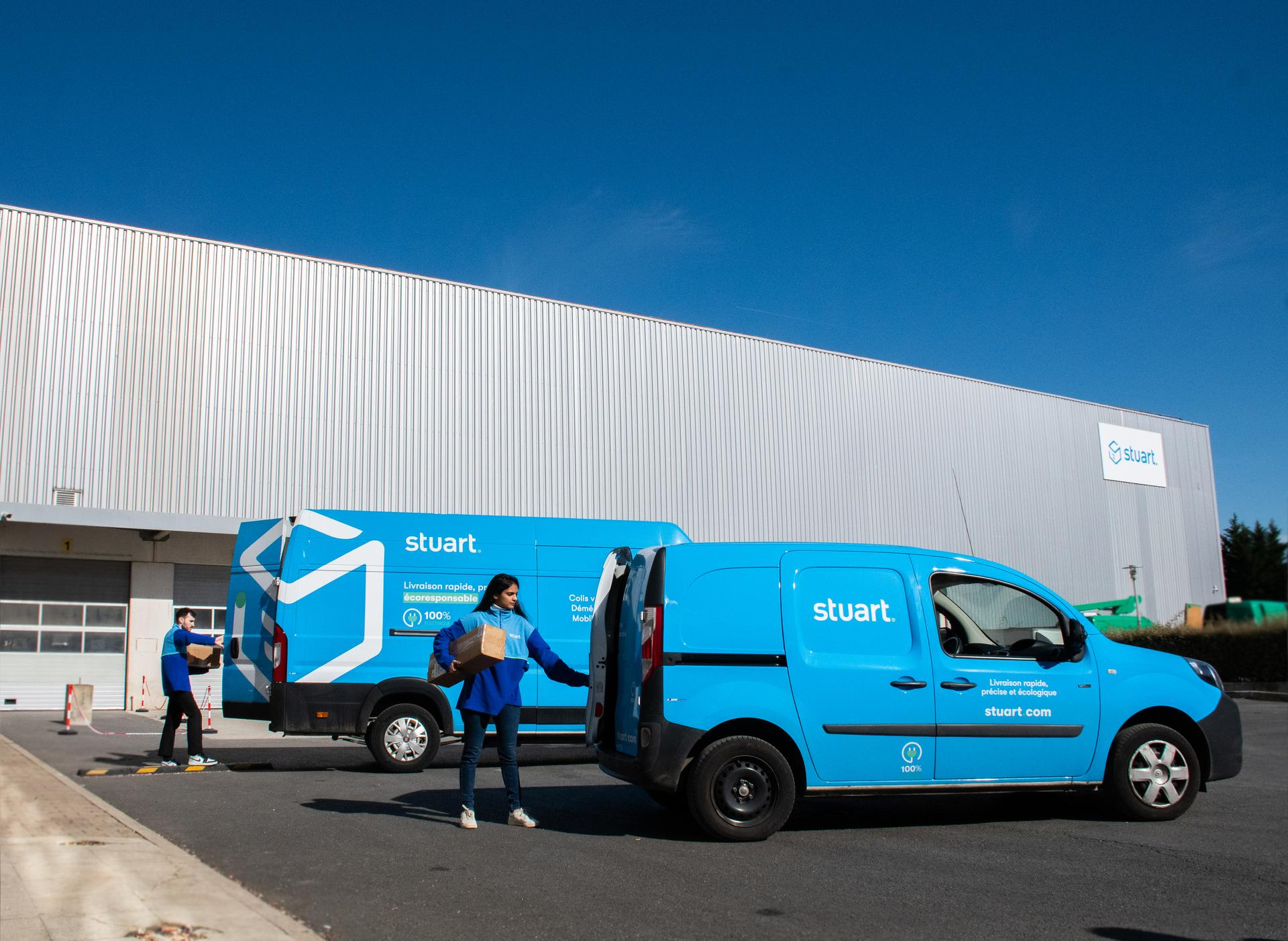 >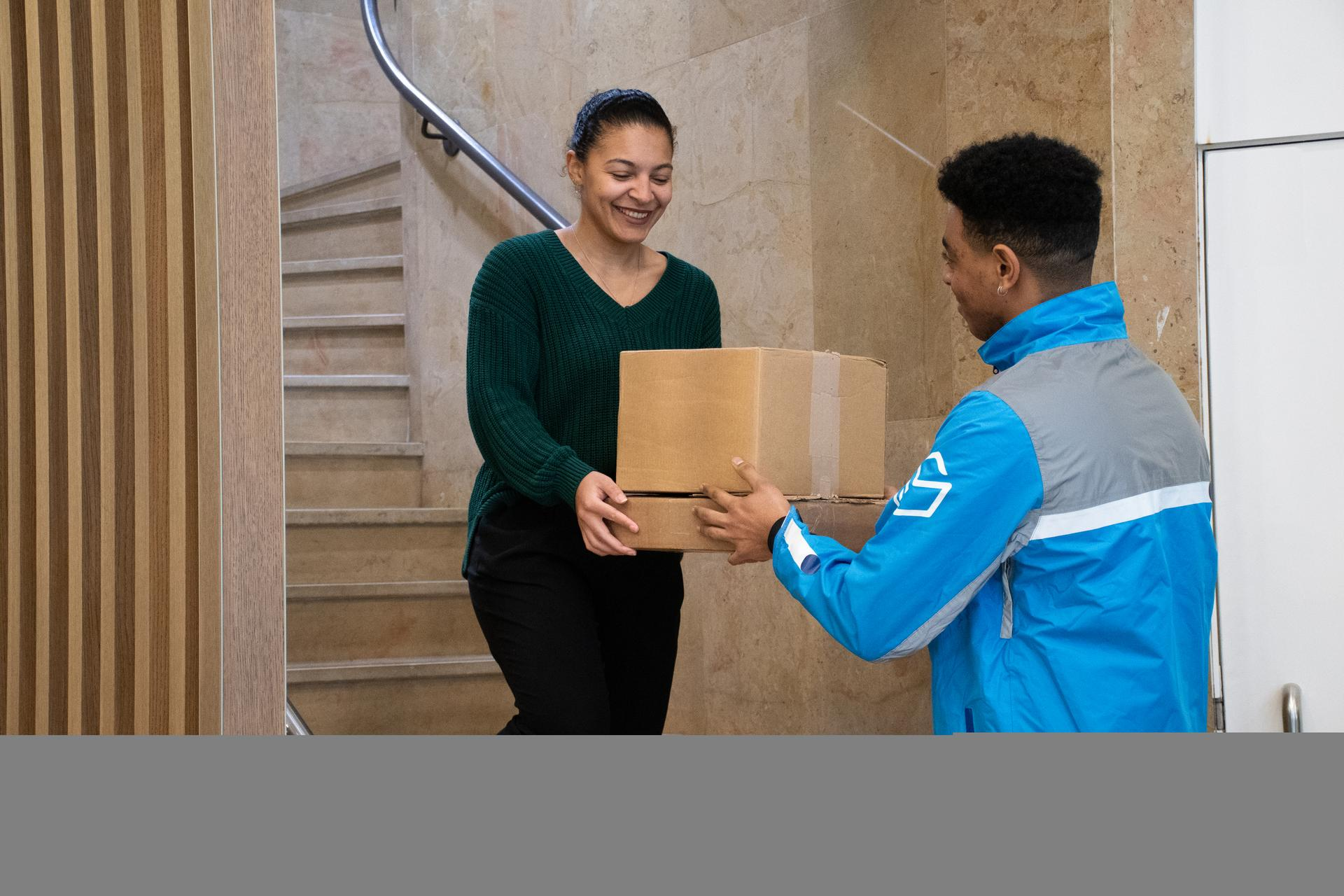 >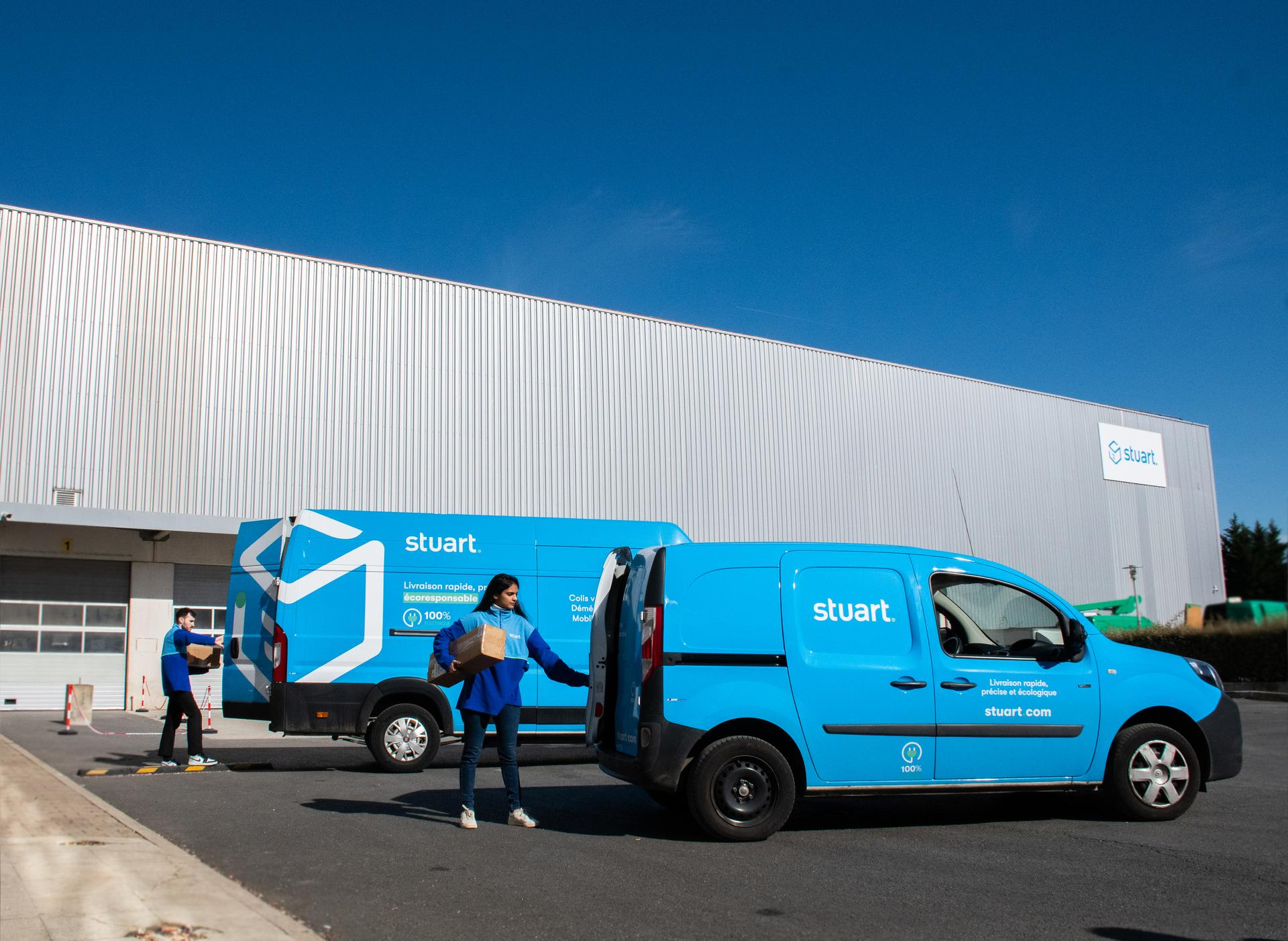 >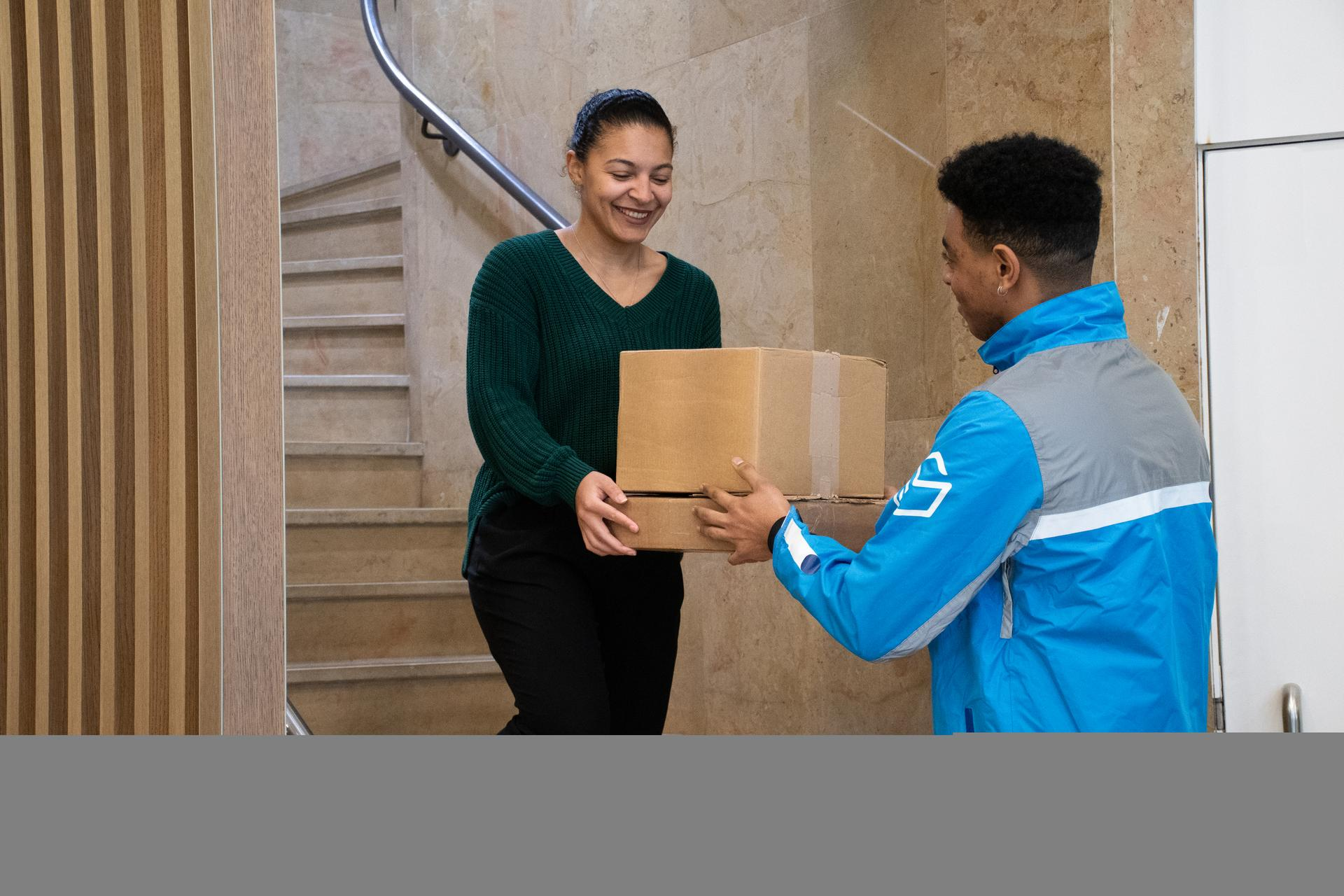 Empower your business with a warehouse network
Ship from hub enables fast-growing e-tailers to reach more clients with an integrated last-mile solution. At Stuart, we believe that online traders must rethink the way they pick, pack and ship products in order to remain competitive, help increase conversion rates at checkout and build long-lasting customer loyalty. Ship from hub is the solution to help foster and support that growth.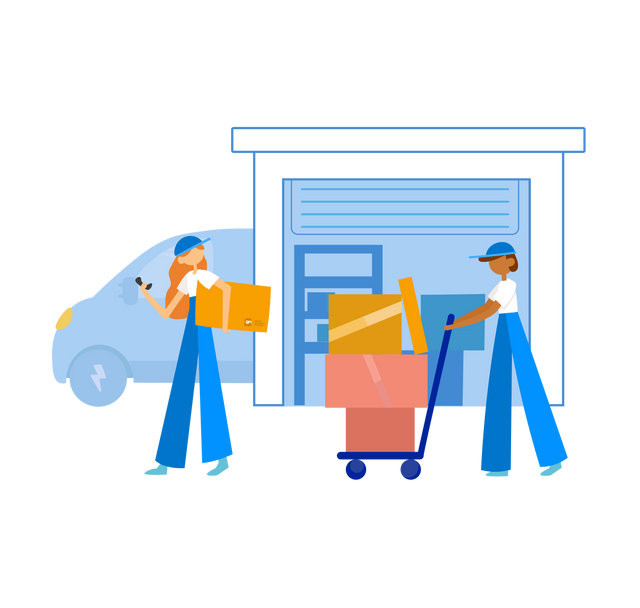 Grow your density, spread your inventory across cities
In addition to urban warehouses, Stuart can operate last-mile deliveries from any local parcel shop where your products are held - just name it. By growing a dense network of delivery hubs spread across urban areas, we're able to deliver with speed, agility, and bring an amazing level of service to all your customers.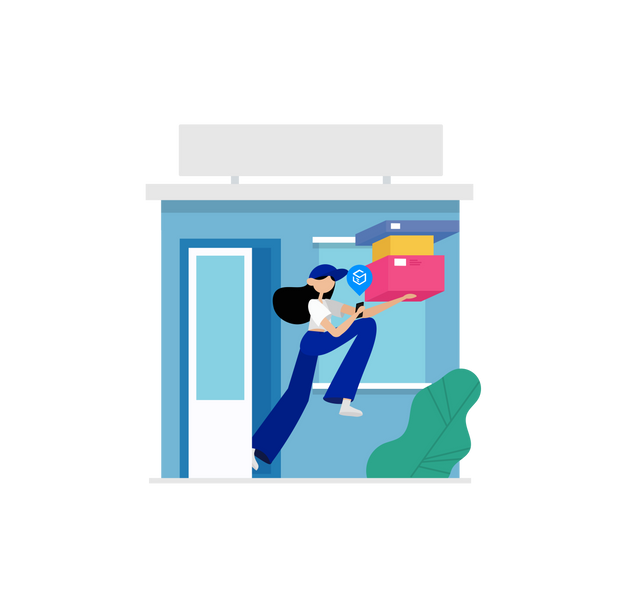 Compete with e-commerce
giants and optimise costs
Not only do your deliveries need to be fast, accurate and cost-effective, but consumers also won't tolerate promises that aren't met. By strengthening your retailer's position in the overall local delivery value chain, ship from hub allows for a highly convenient, fast and punctual delivery offering.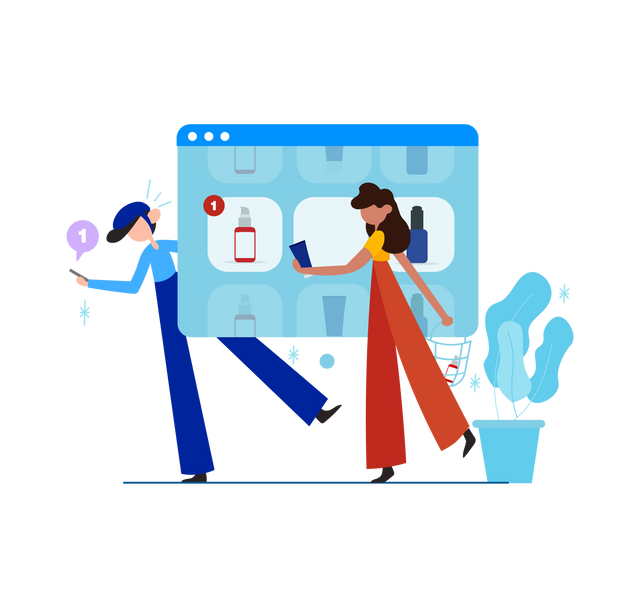 Scale your business
with greener deliveries
With cities growing rapidly and a shared willigness to promote greater quality of life, reduced air pollution and congestion, we are working to make urban logistics more sustainable. This is why we're committed to operating up to 80% of our last-mile deliveries with eco-friendly vehicles such as bikes, cargo bikes and electric mopeds.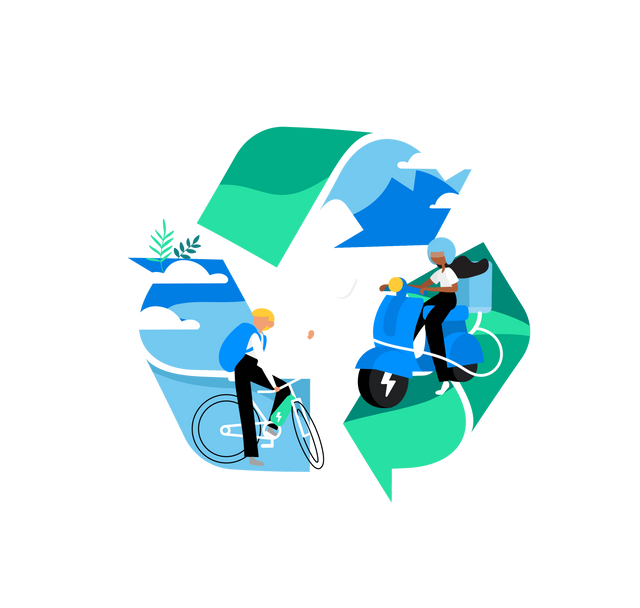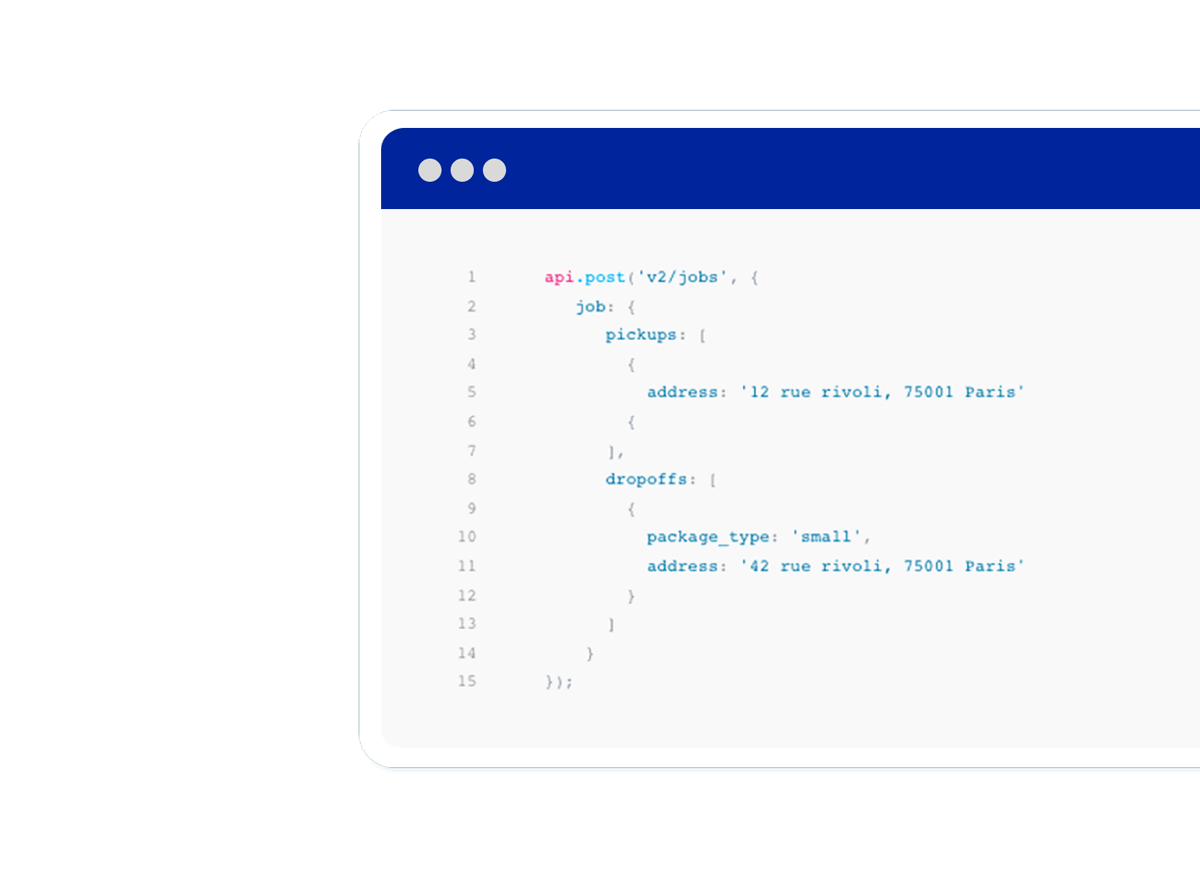 Upgrade your delivery experience with a little code
Build scalable delivery operations by integrating Stuart API into your e-commerce shopping experience. Our developer-friendly technology will help you fully automate your last-mile with no hassle. Discover our easy start guides, technical documentation and find help through our Developer Portal.
Learn About our Integrations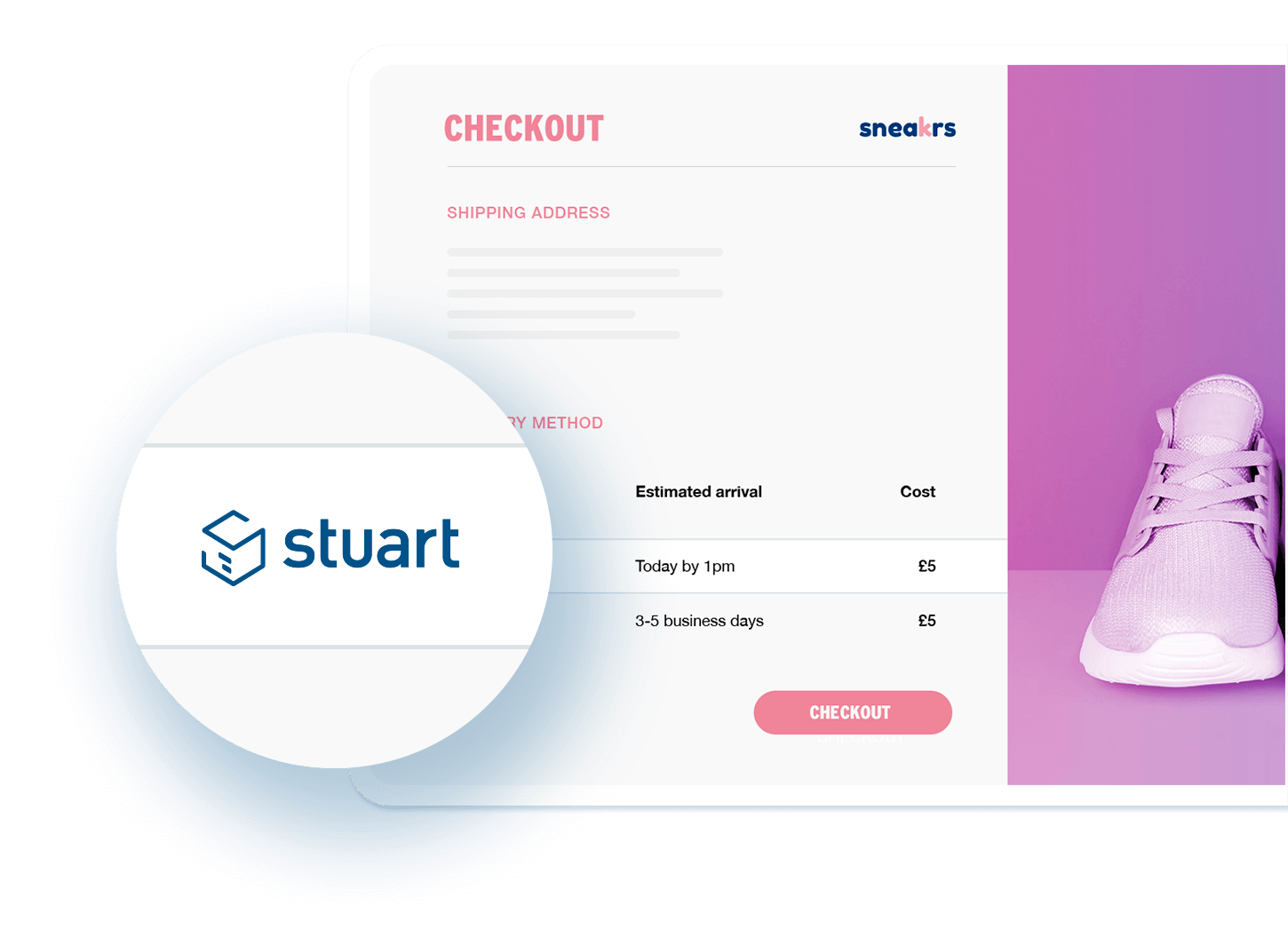 Add on-demand delivery to your checkout:
Customise your selection of available delivery options, from same-day to next-day
Offer your customers 30 minute delivery time slots
Automatic dispatch to most adequate courier following availability and package size
Go ahead
Start powering your deliveries with Stuart today!