Business collection
On-demand logistics
at your fingertips
Enjoy the fastest business collection service on the market
Business collection
Increase your time spent focusing on your business and customers
Dealing with in-store clients and online orders at the same time can be tricky. Nevertheless, being able to fulfil long-distance deliveries from your local store is an important part of every retailer's strategy. Stop losing time at the post office and trigger a single or multi-pickup delivery with Stuart: we will transfer your parcels in no time to your preferred postal carrier and get them shipped.
Grow e-commerce sales
directly from your store
Business owners can now generate additional revenue by growing in-store and onlines sales in parallel. And guess what? Stuart is here to help:
Request a courier whenever you need to collect your items - there's no fixed fee
Receive an instant quote for your delivery
Launch your delivery request instantly, or schedule a 30 minute on-demand slot
Stop wasting time,
get a courier at your
doorstep in 10 minutes
From fashion, to beauty products & electronics, we pick & ship every package of your choice. Thanks to our real-time dispatch solution, our logistics platform automatically matches your request with the nearest and most adequate courier regarding package size and dropoff location. Get ready to be impressed - we guarantee an average picking time of only 10 minutes!
Master your planning,
schedule multiple deliveries in advance
You hate having to deal with time consuming and repetitive tasks? Enjoy the extensive capabilities of our on-demand platform by setting up multiple scheduled deliveries all at once, whenever suits you best. Our platform will automatically launch the requested jobs, connect you with the right transport type and ensure a smooth delivery until drop off.
Track your shipments
at every stage
Always wondered what your parcel's journey looked like? Thanks to our real-time tracking technology, enjoy a fully trackable delivery experience from pickup to drop off. Share a web preview with your clients, via email or SMS. And if you're looking for more, our tracking interface can be full customised for your brand upon request.
State-of-the-art operations,
outsourced
Our friendly delivery fleet of independent couriers includes bikes, mopeds and cars, to ensure that your delivery arrives on time and with style. All onboarded courier partners receive professional gear, undergo a road safety information session, and are briefed on customer service expectations. It's like running your own fleet, with the complexities outsourced.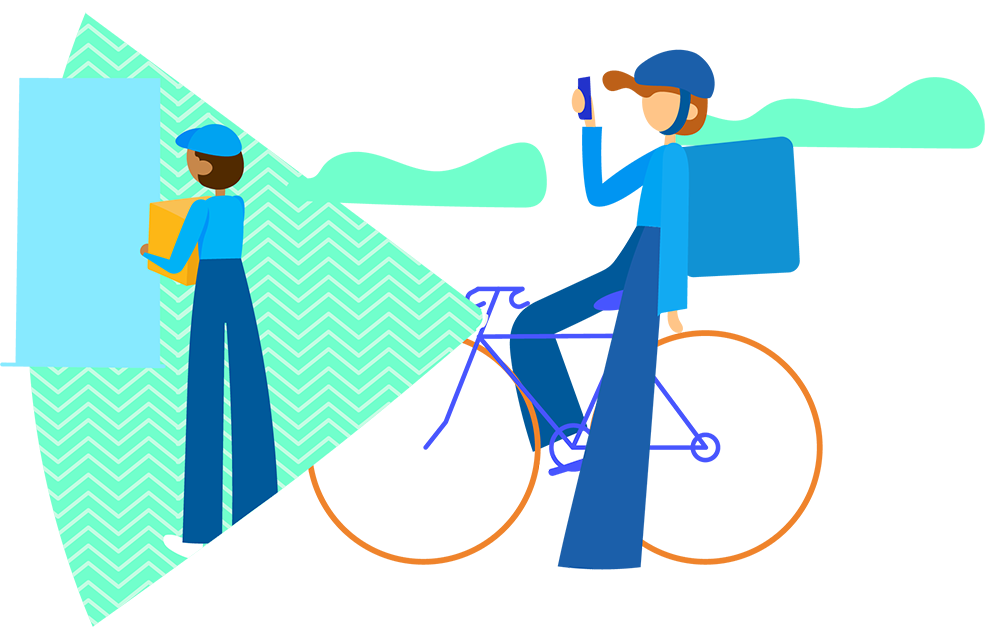 Integrated with nationwide
shipping providers
You want to start using our business collection solution straight away? Delight your developers with our plug & play e-commerce API - zero code required! Additionally our solution is fully integrated with nationwide shipping carriers of the DPD Group: DPD UK, Chronopost and Colissimo.
>
>
>
>
Go ahead
Start powering your deliveries with Stuart today!