With origins in co-operative consumer societies dating back to 1844, Co-op is a supermarket that is rooted in its values and mission since its founding. 
As part of The Co-op Group, their goal is to represent community and fairness across their businesses and within each store, focusing on sustainability, Fairtrade and even mental wellbeing as pillars of their ethos.
Very much in line with Stuart's own drive to build a sustainable model, we partnered with Co-op to bring their on-demand grocery delivery solution to life.  
Bringing the 1-Hour Customer Promise to Life
As one of the leading food retailers in the UK, Co-op wanted to set the bar for a streamlined, fast and precise delivery service. Together we built out a seamless end-to-end solution to help deliver their goods to their end-customers' doors in as little as 1 hour. 
By leveraging Stuart's UK-wide courier partner network, combined with Co-op's impressive store coverage, together we created Co-op's fastest delivery service yet with 99% of orders arriving on time in 200 stores in over 30 cities - with more coming soon! With a £15 minimum basket spend and an efficient in-store picking and packing team, orders can be delivered on-demand to the customers' preferred address, with end-to-end live tracking available for the customer. 
Never has this been more necessary than in the last 18 months, with a pandemic and multiple lockdowns driving people to avoid in-person shopping and relying on digital solutions more than ever.
In fact, we saw a 400% growth in the adoption of the Co-op service during the first months of the pandemic, proving that - more than ever before - on-demand grocery delivery was an essential service. Although the various lockdowns experienced this year have been a driving force for digital adoption, consumer behaviour changes during the lockdown-free periods indicate that this trend is here to stay. Stuart's grocery business segment over the period of April-July 2021 has been steady, showing demand has remained strong even after lockdown restrictions eased.
Moreover, thanks to the success that Co-op have seen across the estate with the 2 hour offering, as well as great customer uptake of the service, we have launched 1 hour delivery at a number of locations, which will be rolled out to more and more stores over the course of 2022.
"Being able to offer 1 and 2 hour delivery is key, it's what customers want and it's a great benefit for them - which is why it is such a focus for us. Combined with zero carbon targets, and the welfare of staff and courier, delivering a great customer experience is at the core of what we do."

Senior Last Mile Manager at Co-op, Matt Arrigonie.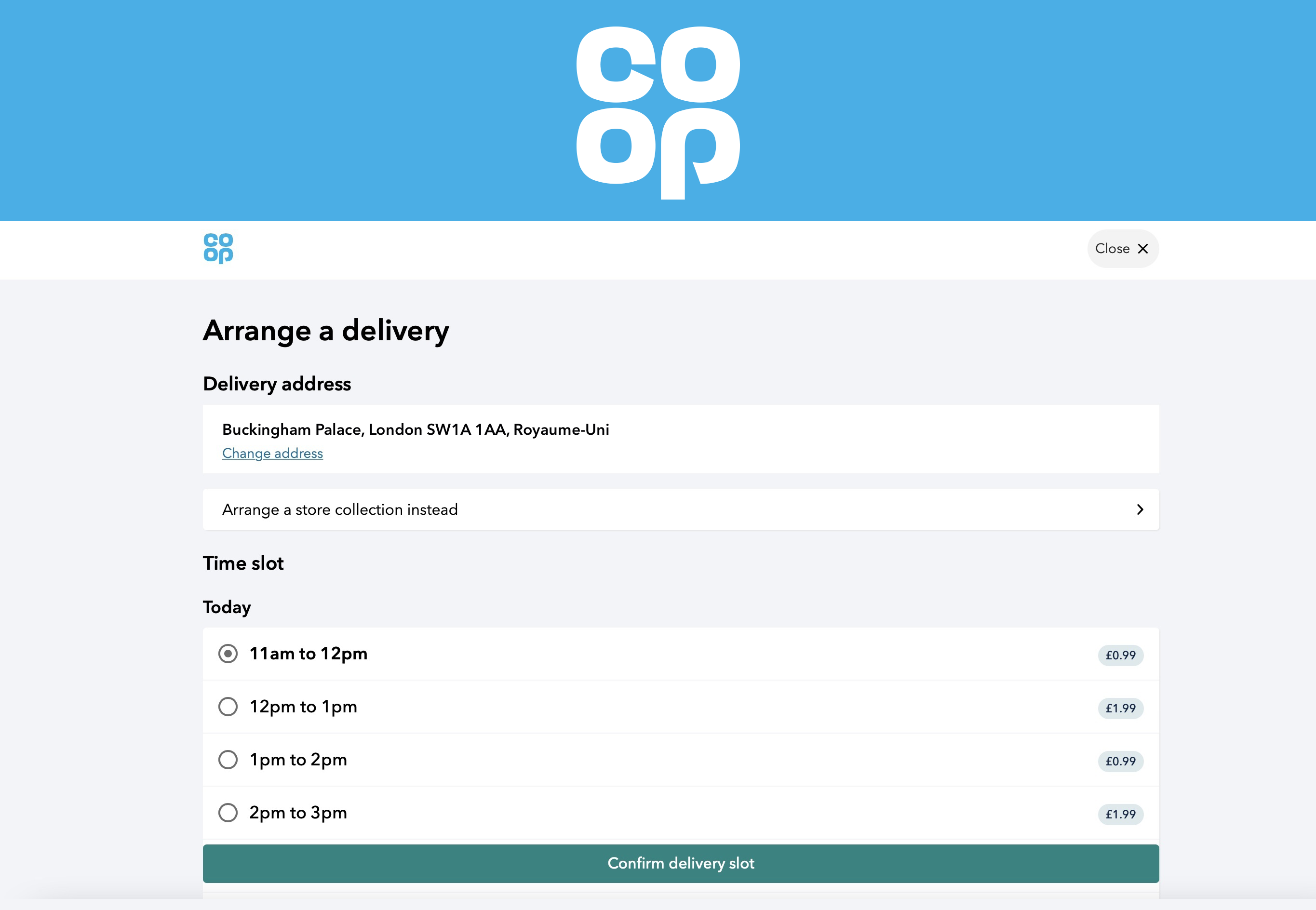 Aligned Vision & Goals
Our partnership goes beyond the delivery element, thanks to our missions being so closely aligned. With the convenience retailer being committed to accelerating zero emission deliveries by rolling out an electric van fleet, Stuart has been trialling a range of green delivery vehicles, including e-mopeds and cargo bicycles, aiming to expand this across the Co-op stores it works with. 
This synergy has allowed both businesses to put sustainability at the forefront of their partnership and build learnings together. 
Ride for Mind
However, the synergies do not end here: in July 2021 a team of 3 brave Stuart employees took to the streets and cycled from Newcastle all the way to London, covering 826km in 5 days. We partnered with Co-op on this exciting journey, in aid of Mind, with the goal of raising money for the mental health charity, which both companies are closely aligned with. 
Mind is a mental health charity, which ensures that no one feels like they are facing mental health issues alone. With 1 in 4 people experiencing a mental health issue of some kind each year in England and over 60% of adults and 68% of children saying that their mental health has gotten worse during the pandemic - both Stuart and Co-op are passionate in supporting and raising awareness for Mind. 
The team successfully cycled through Newcastle, Manchester, Birmingham, Reading and Brighton, all the way to London, and were warmly welcomed by Co-op's teams throughout the journey. Together we raised close to £4,000 in aid of Mind.

Conclusion
According to Senior Last Mile Manager Matt Arrigonie, "Stuart understand what Co-op is trying to achieve: they listen to what we are saying and we have evolved together throughout this relationship. We're very excited about what the future holds." 
With 67% of consumers citing convenience as the determining factor in their purchases, Co-op and Stuart's 2 and 1 hour, live-tracked store-to-door service is the ideal answer to consumer needs. 
Want to find out how we can work together? Get in touch with us here