🏡 City: Lyon ➡️ Nantes ➡️ Paris ➡️ Singapore ➡️ Stavanger ➡️ London 
💼 Job title: Head of Program
🎓 Studies: Master of Engineering at Ecole Centrale, Nantes and Master of Business Strategy at ESSEC, Paris 
🔮 Languages: French 🇫🇷, English 🇬🇧, a bit of German 🇩🇪, a bit of Norwegian 🇳🇴
👣 How do you commute to work? Bike named Enzo 🚲
✈️ Travel dreams: Japan, New York, South America
🎬 Favorite film: The Man from Earth
📌 What made you want to apply to Stuart? Did you consider roles other than Program Manager? 
I was looking for a job. My background was in mechanical engineering and at the time I was working in consulting, doing profit improvement projects in manufacturing. I loved the job, but wanted to move away from consulting; I was looking for a different lifestyle where I wouldn't have to leave home at 5:00 AM to jump on a plane every Monday morning. 
So I was looking for industries where I could find bridges with what I had done earlier and as it turns out, logistics is a very good one. I was also very interested in tech. So Stuart was a perfect combination of a tech company with very grounded operations in logistics, where I could actually contribute and bring my operations background as well as learning in tech. So it looked like a good match. On top of that, a friend of mine, Camille, works in Business Intelligence in France. When I saw an offer and a job description for a program manager role, I contacted Camille to ask about the culture of the company. She convinced me that it was a great place to work—then I applied!
I do really enjoy working with different teams. One of the things I really enjoy is putting people from different backgrounds together and solving problems collaboratively. For me, a program manager role was the perfect fit. 
📌 Before working at Stuart, what was the most unusual or interesting job you've ever had? 
I've done two that were quite funny. One was sweeping industrial boilers. So you had to get physically into the boiler and actually water-hose them from inside to clean the dust out. I did that for a few months when I was a student. I've also harvested grapes at vineyards, which is maybe one of the most French things one could do. Honestly, picking grapes is such a hard and fantastic experience. You work with absolutely lovely people and do such hard physical work. Your hands bleed because you cut yourself while collecting the grapes yourself, your knees are bruised with kneeling on the rocky ground and your back hurts because of constant exertion. It makes you humble. That's what was really my takeaway from these experiences.
📌 If you could describe your experience at Stuart with a movie or book title, what would it be?
On The Road by Jack Kerouac. To me, this book is the closest thing to Stuart. Basically, it is about going on a road trip, having a clear idea of the destination and the route to get there, and still ending up being pulled into so many unexpected adventures along the way.
I've been at Stuart for 18 months and it's been like a road trip with improvisation every single time. My job is to plan ahead and think about the next six months to two years. As much as we've been trying to do that, there's always a lot of shifting strategic priorities. We need to recognize that we're in an extremely dynamic industry and we need to be able to change fast, to adapt to our clients' needs. It's been very much like that and I have not been bored for a second since I've joined. Every single step on the way was not exactly the one planned, but it was definitely a rich and impactful experience. 
📌 What would you like to achieve at Stuart in the next year?
Work hand-in-hand with our global Product and local Ops team to strengthen our on-demand service, and reduce our costs to help our clients achieve long-term success in their e-commerce strategy. I want to bring focus to the relationship between product and business. I think historically it's been working very well, still sometimes not as efficiently as it could have. I'm very happy that this challenge has been recognised within the company and that there's a strong willingness to reinforce how the business and product connect. 
Why do I think we need to do that? My job is to improve our service for our clients. When I wake up in the morning, this is the question I'm asking myself: how can we be better for our clients? Because if we continue to be better for our clients, they're going to stick with us. 
The other one is indeed being able to reduce our costs. We've been on a fantastic journey of growth, which came with its many challenges. It's been a very intense journey! Now we need to think about how we get our on-demand business to a level of cost that is sustainable for all stakeholders, with the same performance excellence. This is no small feat. We'll need a lot of effort from all teams, but I'm certain we can achieve it together. 
📌 What is the best memory at Stuart that you have with your team? 
My best memory with my team is definitely the feat of platform scaling. Basically, we knew we were growing around very quickly week-on-week for the next quarter. At one point, we realised we had to deal with a major platform scalability issue. We needed to completely change the direction of our Tech development. After a couple of sleepless nights, the team really came together and we were able to scale the platform capabilities by 8x. When we began working on it, we could not have imagined achieving this feat in just three months. What was really inspiring was how the different teams (Product, Engineering and Operations) collaborated to achieve such a difficult task. 
📌 What is your favourite travel memory and why? 
My favourite travel memory is undoubtedly the rugby tours I took in Norway. Rugby is a sport where you have a clear, common goal. You want to win the championship and everyone in the team trains every single day for it. As a result, a fantastic team spirit develops. We won the national championship three years in a row when I was playing rugby. I was very lucky to have been a part of this incredibly engaged and hard-working team. The most beautiful thing about this was that I had the opportunity to go on tour with all my dearest friends from the team. I spent all my summers with them touring in Norway, which in itself is so rich in culture, scenic and beautiful.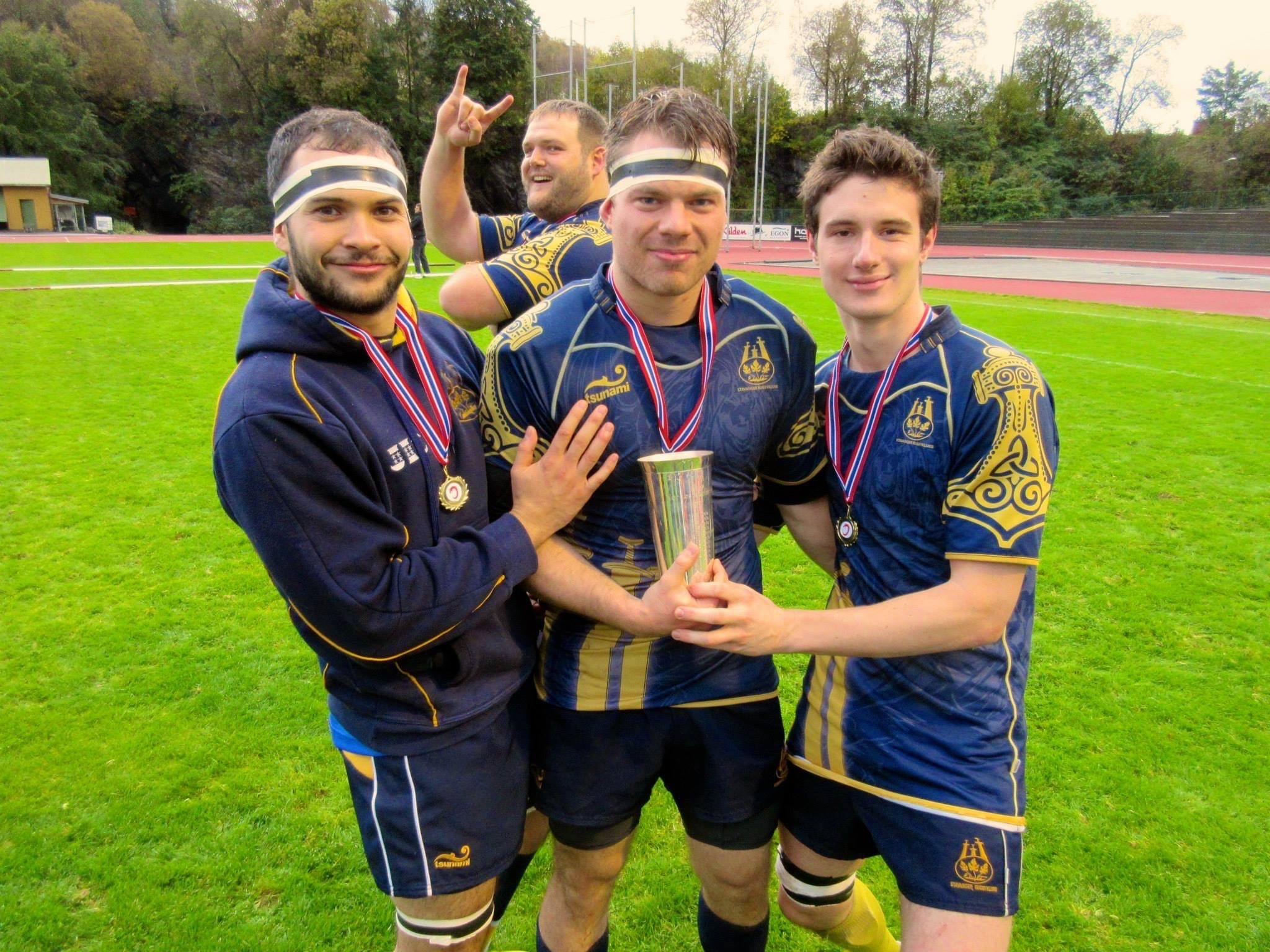 📌 If you could only eat one dish for the rest of your life, which one would it be and why? 
Honestly, it has to be some type of pasta. I lived on pasta for around five years when I was a student and managed to somehow remain healthy. So, I think it works! My mother's side is Italian and my Italian family has a recipe to make the best pastasciutta that my mother taught me. I could definitely eat it for the rest of my life.
Interested in joining the Stuart team? We're hiring! Check out our open positions.