🏡 City: Hude ➡️ Heide (Holst) ➡️ Solothurn (Switzerland) ➡️ Bremen ➡️ Hamburg ➡️ Bremen ➡️ Barcelona
💼 Job title: Lead Agile Coach Manager
🎓 Studies: Business Administration and Technology B.Sc
🔮 Languages: English, German, a little bit of Spanish (I am getting there (slowly)
👣 How do you commute to work? I normally walk. It takes me about 20 minutes and I enjoy to use it to start / end the day
✈️ Travel dreams: I want to visit New Zealand again. It's such a beautiful place.
🎬 Favorite film: Lord of the Ring 
📌 What motivated you to join Stuart?
During my interview with Leo - Stuart's Head of Agile - who's my manager now, we figured out that we have a similar understanding of Agile and how to help an organization become more agile. This common understanding is an important foundation for productive collaboration. During the interview, he also convinced me that my skills and my experiences can help the teams at Stuart and that I can have a positive impact on the organization which is exactly what I was looking for. At the time, these two things combined made me believe that Stuart could be a very good fit for me. And so far, it's the case!
📌 What does your job as an Agile coach consist in?
The most important part of my job is to help our development teams to understand what it means to work agile. Agile is a mindset centered way of working which is built around the idea of iterative development, where requirements and solutions evolve through collaboration between self-organizing, cross-functional teams.

My task is to help the teams to define their way of working. That does not mean I am telling them what to do, but rather helping them find processes and working agreements that fit the team and the personalities, while respecting the boundaries given by the organisation.
Another part of my job is to try to have an impact on the predefined boundaries and try to make them more agile. 
And a third part is to increase the agile knowledge in the organization, especially in a tech organization. The idea is to give workshops and training to basically teach agile and to try to make it more tangible.
📌 What was one of the biggest challenges you faced at Stuart so far? 
Beginning of last year the tech organisation kicked off 10 cross-functional, agile teams. Cross functional means the team consists of people from different disciplines which together have all the skills needed to achieve a common goal.
I personally was involved in kicking off three teams which meant helping the teams to get to know one another and start working with each other. My role was to organize workshops for the teams to align across the board - Engineering & Product & Business - on a common roadmap, help them to understand what it means to work agile and last but not least help them to start working productively as soon as possible.
Helping the teams to get up to speed was a big challenge because there were a lot of people involved, a lot of different levels of understanding and openness for agility and also a lot of different opinions I helped to align (hopefully 😅).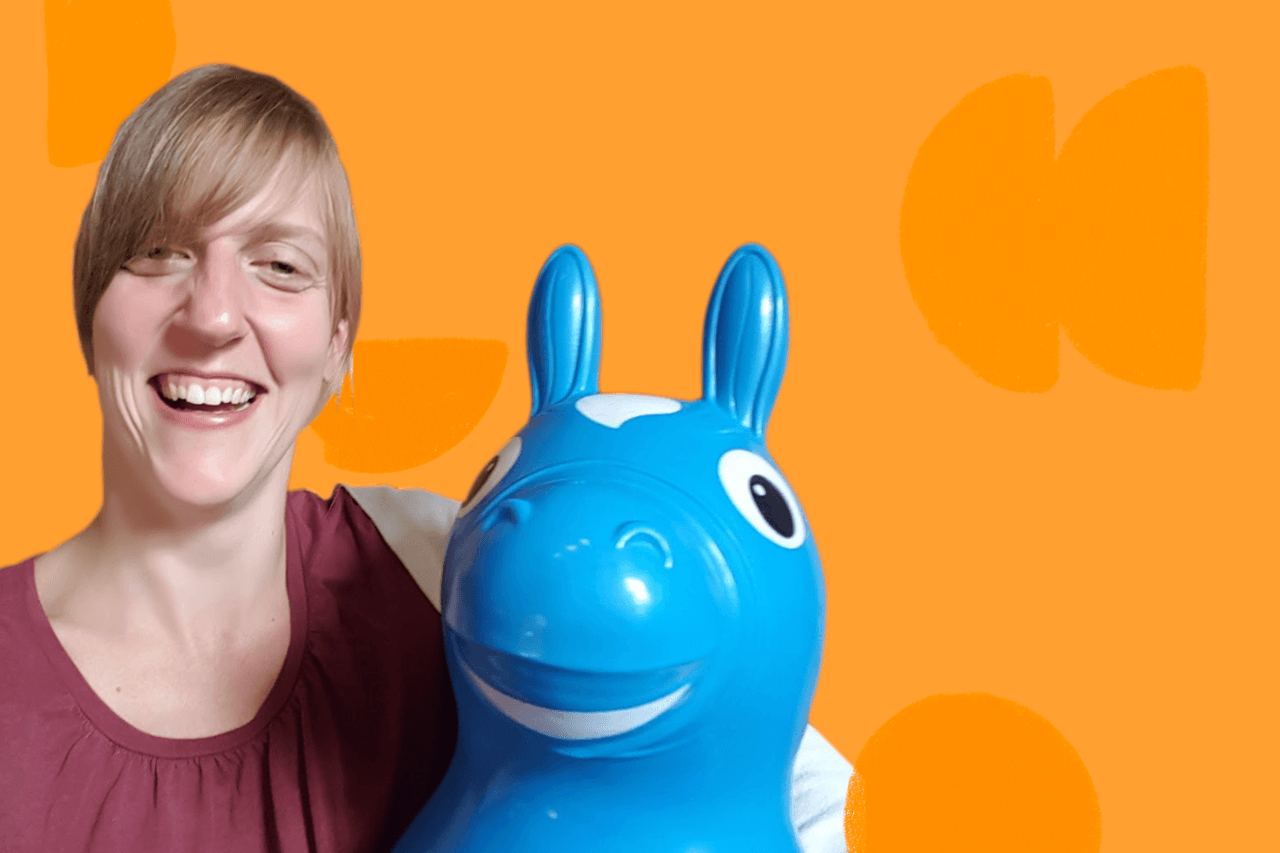 📌 What have you learned in facilitating tech workshops? And what's your secret recipe to take it to the next level?
 I think one of the most important things I learned was that sometimes it makes sense to over-communicate. Just because I think something is clear, that doesn't mean that it is actually clear for everyone. I always remember myself that I have to take into account that I think about Agile and facilitation all the time because that's my job. However, the developers actually have other jobs, so for them to attend a workshop is just such a small part of what they do.Therefore, for people to be in the right mindset to participate, I learned to communicate properly and efficiently so that people actually listen. That takes a lot of good communication, even sometimes over-communicating. 
 I wouldn't say it's a secret recipe, but I think one way to make workshops successful is to involve the teams as much as possible, even if they may not be that passionate about it. I learned that it's very important to make every minute of these workshops useful for them because as soon as they feel like it's a waste of time, the whole workshop becomes painful and less valuable. We don't want people to feel trapped in a workshop as this leads to bad results. Moreover, I learned that I have to understand their expectations prior to the workshop for it to make sense and be tailored to fit their needs.
So the biggest learning for me is to work together with the workshop participants to guarantee the success of the session.
📌 When you were a kid, what did you want to be when you grow up?
I wanted to become a horse whisperer. Ever since I was a kid, I've always been into horses. And I was fascinated by the idea of being able to communicate to a horse and influence its behaviour only by signs of the body.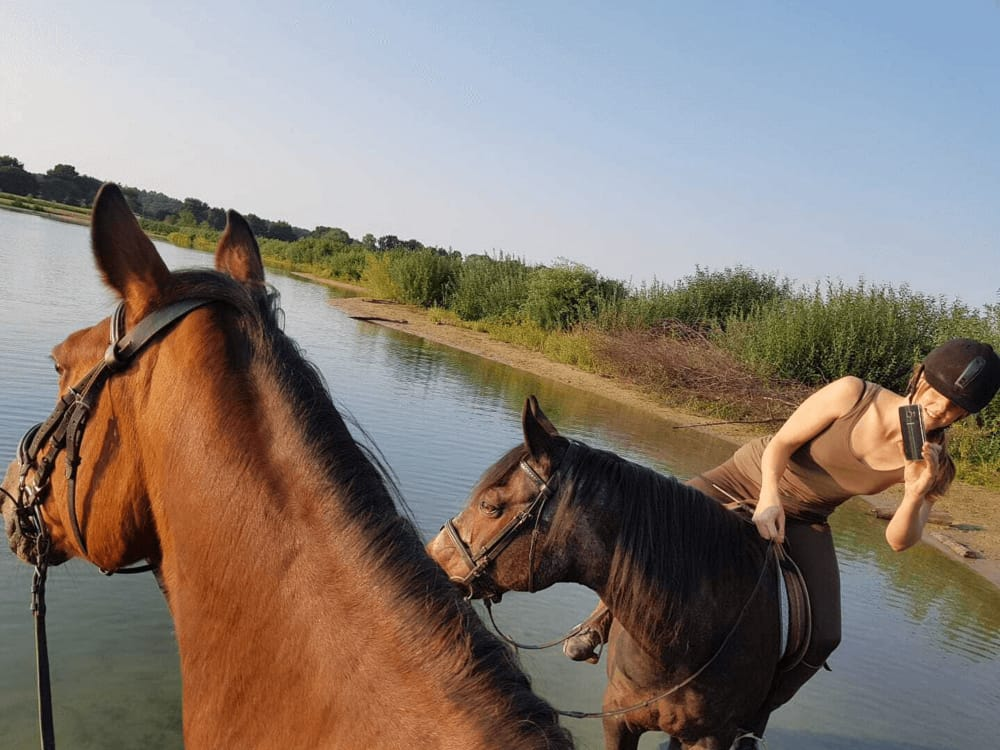 📌 What's your secret talent that no one knows about?
 It's also related to horses. Up until my early twenties, I did equestrian vaulting, which is basically acrobatics on top of the horse while the horse is running in circles. It's super cool yet super hard. It's also a group sport, sometimes you are on top of the horse with two or three people. So it is essential to have a lot of trust in each other, in the team, and in the horse. It's an amazing sport. 
📌 What's your main source of inspiration?
I would say the people around me. At work, my current team inspires me a lot. Even though we in the agile team are aligned on what Agile means, we actually disagree a lot as well which sparks conversations that push me forward. 
This does not only happen in the agile team, but with whomever I talk to in the company, which is amazing. For example, there are a lot of developers I talk to who say: "Hey, we don't like this" Or "This was amazing". And I always enjoyed listening to that and learning from their view points. Every conversation gives me a different point of view and I really enjoy that. 
Same thing outside of work with friends, family, or anyone whose point of view isn't aligned with mine. They help me learn new things, think differently and give me perspective in general.