🏡 City: London
💼 Job title: Head of Legal UK 
🎓 Studies: Law
🔮 Languages:  English 🇬🇧
👣 How do you commute to work? Train, or on occasion the Thames Clipper 
✈️ Travel dreams: A lot of them! Japan, Norway and Tanzania are at the top of the list. 
🎬 Favorite film: Eternal Sunshine of the Spotless Mind
📌 What does a typical day in the life of a Legal Counsel at Stuart look like?
One of the reasons that I really like my job is the fact that every day is completely different. I work with every team within the UK business including HR, Commercial and Courier Ops teams. 
I start my day by prioritising everything that I need to do that day to ensure that I focus on high-impact work. Most days I will spend a fair amount of time in meetings and speaking with Stuart stakeholders, clients, or incoming clients on a range of topics and matters. For example, I may be getting involved in a new project, advising on the legal implications or exploring the best way that we can deliver the project. 
I will also spend time working through documents and contract negotiations. It's a fast-paced role and you never quite know what's going to happen in any given day, and the variety and pace is why I enjoy it so much!
📌 What inspired you to choose the legal field for your career? 
I completed a variety of work experience placements when I was younger. As a teenager I completed a range of work experiences at different law firms in my local area. (At one point I had wanted to be a vet—however, I realised pretty quickly that I wasn't the right fit for that!) 
I know a lot of lawyers who did not enjoy their legal studies, but like the reality of practicing law. I really enjoyed my undergraduate degree and the academic side of law. While I was studying at university, I was offered a job to start after my studies. So choosing law was pretty straight-forward! 
I have since moved to working as an in-house legal counsel. I love being part of a business and seeing the ins and outs of how the business works. I particularly enjoy working in high-growth businesses, as you see a lot of change, and are instrumental in supporting and advising on a lot of that change. 
📌 What tools/processes does your team rely on to work together at Stuart?
The legal team is a relatively "new" one at Stuart, and we're in the process of expanding the team. At the moment, we have lawyers based in France, the UK and Spain.
While we're spread out geographically, we work closely together to ensure we're joined up. We have frequent knowledge-sharing sessions so we have the benefit of learning from the experience and expertise of one another. 
We're constantly developing and reviewing to ensure that things are as streamlined as possible. As part of this we have recently implemented a contract management solution, which manages the lifecycle of contracts, from the creation and negotiation to signature and storage of documents. This is just one of the tools that we have implemented to ensure that we can most efficiently serve the stakeholders in the business.
📌 What does your morning routine look like when working from home?
I'm an early bird! I love the morning—it's my favorite part of the day.
I wake up early and go on a long walk (or occasionally run) with my dog. I'll be out with him for an hour or two, although he probably does five times the steps that I do! For me, this is the perfect way to start the day, regardless of the weather. I'll then have a large mug of tea and read the news for 20 minutes or so. Then I log in and get going for the day—it's usually when I am at my most productive. 
📌 What was your favourite subject at school and why? 
I enjoyed school a lot. In terms of favourite subjects, it would be a toss-up between English literature and History. English literature because, quite simply, I love reading.  I love the way that you can be transported anywhere, from your sitting room to a different time, place, or world. I loved dissecting literature. It also helped that I had the most excellent English teacher: her enthusiasm and spirit were infectious.   
My other favorite subject was history for many of the same reasons that I enjoyed English literature—the ability to be transported to a different time and place. I loved learning about history and the way in which it has shaped the world in which we live in today. During my A-level studies, I particularly enjoyed studying Russian history. 
📌 What is your guilty pleasure(s)? 
To name just a few…. Diet Coke, giant Dairy Milk buttons, Below Deck and Harry Potter audiobooks.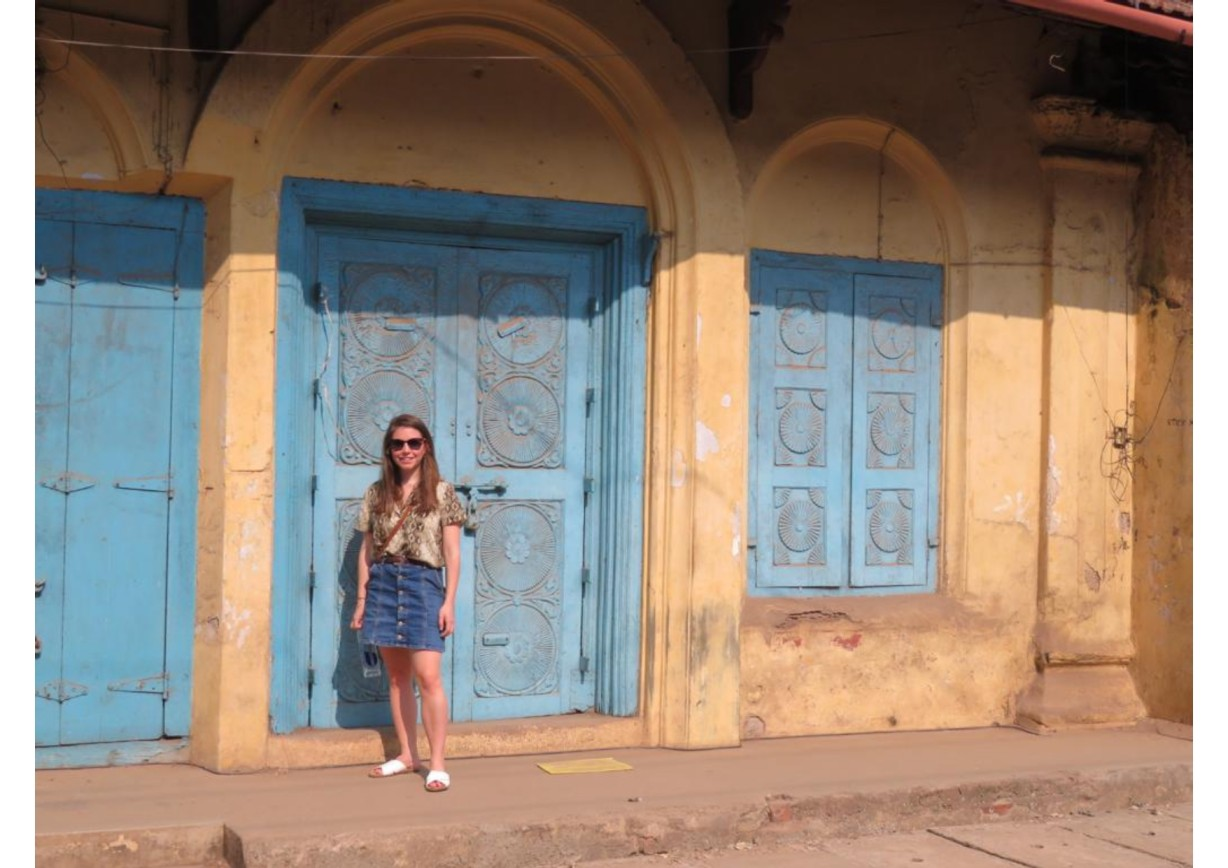 📌 If you could travel to any time period, which one would it be and why?
Putting aside the obvious risks… I would travel to the Jurassic period. There is nothing I would love more than to see the dinosaurs. (I bet that would be a pretty common answer to this question...!) I was at the Natural History Museum just a couple of weeks ago, and I find it hard to grasp how large and magnificent these creatures would have been.
As an alternative, I'd also be very tempted to use my time portal to visit classical Greece. It would be absolutely fascinating to experience how people lived at that time, particularly as so much of today's Western civilisation originates from classical Greece.
Interested in joining the Stuart team? We're hiring! Check out our open positions.