At Stuart, there are plenty of interesting career path stories that show how there's no one linear way to grow your career. In fact, the opportunities are limitless. To illustrate this, we want to share a new story in our Stuart blog series, Exceptional Hires: the inspiring and fun stories about some of our most remarkable recruitment journeys.
Read on to learn about Gabriel Mayzo, our Key Account Manager in Spain, who started his journey at Stuart in the beautiful city of Madrid—as a driver. So how did he get where he is today? Scroll down to find out!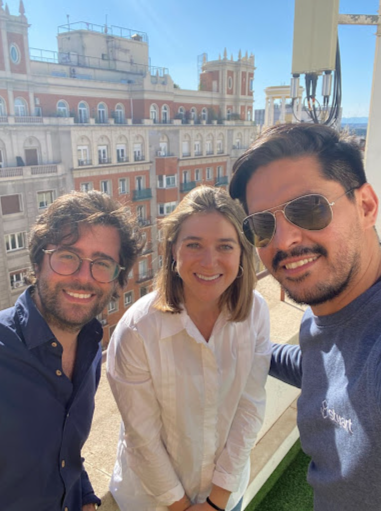 How did you end up applying to Stuart? Tell us your story!
My story at Stuart began almost six years ago. I arrived in Spain in 2017 with my pregnant wife and our three-year-old baby, leaving everything we had in Venezuela behind. We took a big step towards a new future with a suitcase containing only 23 kg of our lives. Immediately after obtaining my work permit (in just one month!), I landed my first job as a driver at Stuart. 
Delivering packages and driving a motorcycle from one place to another were things I had never done before, but they were new skills I quickly began to value. I could see all the opportunities ahead of me because every day was an unforgettable and unique learning experience. Often, I had breakfast, lunch, and dinner sitting on a bench in Plaza Alonso Martinez in Madrid. Navigating deliveries in the rain, snow, or extreme heat became my new day-to-day and allowed me to understand the delivery business from the perspective of a delivery driver. 
After two years, I went from last to first on the drivers' performance ranking. I started dreaming about taking another role at Stuart, not as a delivery driver but as part of the team that supported us (drivers) every day instead. After a few days, an Account Manager vacancy opened up unexpectedly, and I asked if I could apply. How excited I was when I heard that the answer was yes! Although I had been out of the corporate environment for more than two years, I decided to have faith in God and trust myself. I uploaded my CV on the website and patiently waited.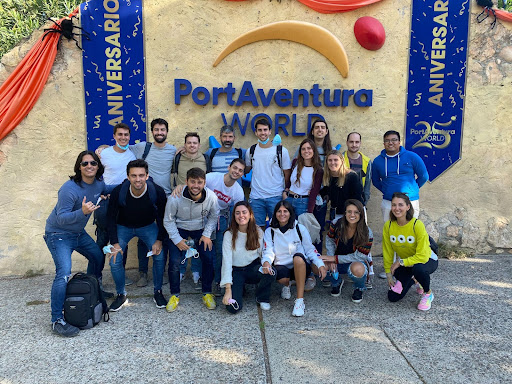 And…? What happened? 
After some time (and more than three interviews), I received an email from Stuart asking me to schedule a call to discuss their final feedback. At that moment, I thought the worst. However, when I took their call on the selected day, to my surprise, they asked me to join Stuart's team as their new Account Manager.
How did you feel when the offer was extended to you? 😉 
When they called me to offer me the job, I recalled one of my favourite movies, "The Pursuit of Happiness," because it was a moment of "great happiness" for me. My reaction was to kneel right in the middle of the street where I was and thank God with tears of happiness in my eyes. 
What does your current professional path look like?
After almost four years with the Commercial team in Spain, I have achieved significant personal and professional growth. During this time, I was promoted to the Key Account Manager position, providing services to some of the main accounts in the Spanish market. In addition, I have participated in the implementation of important projects, such as "The New Global Refunds Policy," as one of the stakeholders from the Spanish Team. Currently, I lead the Customer Success team in Spain.
Stuart has given me the opportunity to continue my language training in English (Busuu classes are provided as a benefit to all Stuwies!), and this is something that I appreciate and value very much.
Summing up, I am thrilled to be part of the great Stuart community, especially the fantastic Commercial (human-centric!) team that accompanies me daily in this professional adventure! Without them, I would not be where I am today. So, to make it as simple as possible: thank you all.